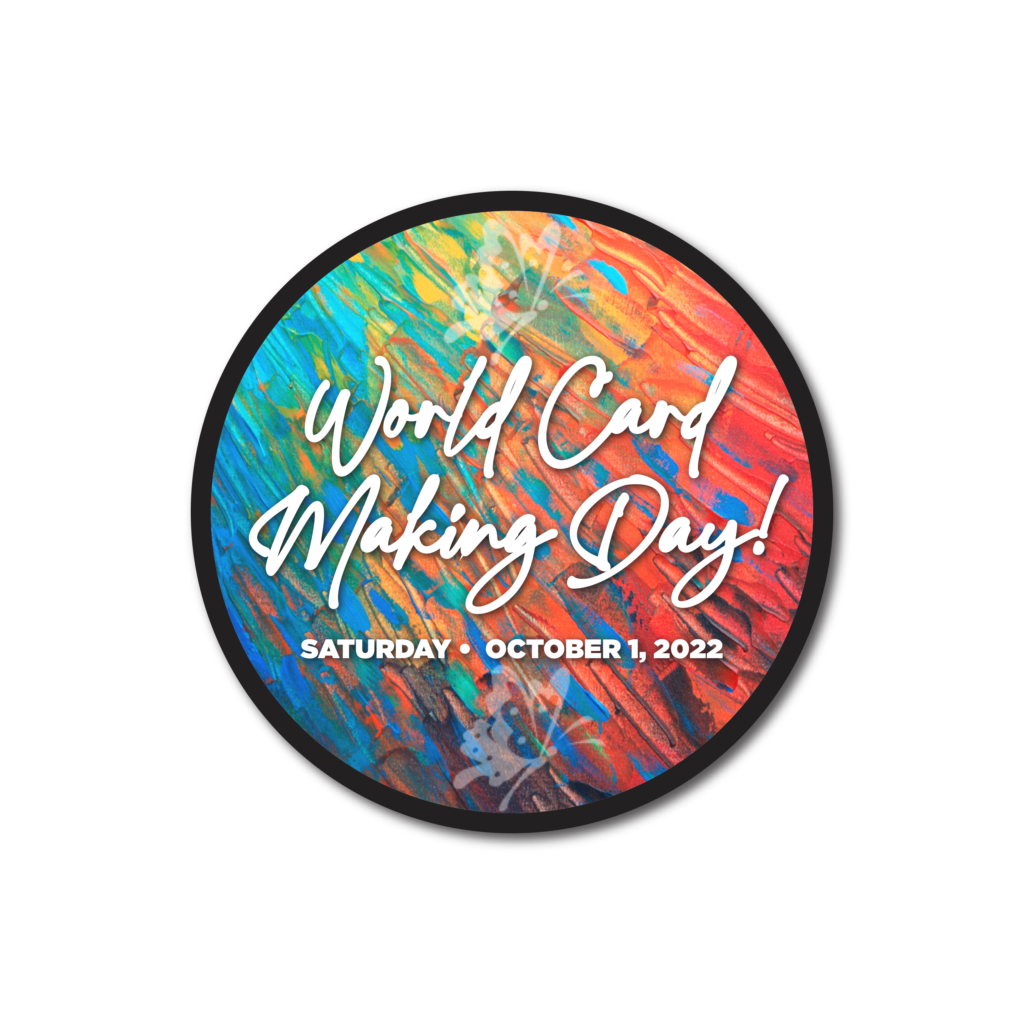 World Card Making Day!
Saturday, October 1, 2022
10:00am to 5:00pm
Amran Shriners
11101 Creedmoor Rd, Raleigh, NC 27614
Event Fee is $30
Receive $5 OFF the event fee if you:


• Sign up for Stamping 101,
• Purchase Cute Cards Quick Kits or
• Preorder ANY Kit Collection kit from Tracie Evans Langley
or a member of the Stamp Pad Society prior to the event
Payments may be made via Venmo, PayPal below using your credit card or your PayPal account OR by personal check or cash.

Tracie-Langley-1

tracie@stampwithtracie.com
Checks should be made out to Tracie Evans Langley and mailed to:
Tracie Evans Langley
The Stamp Pad
14100 Wyndfield Cir
Raleigh, NC 27615
Reserve your spot by Tuesday, September 6th
---
Join us for this annual tradition as we kick off the holiday season at a bigger and better location! We have room for everyone!
We will have:
• Space for you to crop 'til you drop with your own supplies.
• Card and Tag Kits for those of you who love to have all the fun, but want to let me and my team do all the work!
• A Stamping 101 Class for anyone who hasn't stamped before. You will be a pro before the end of the day!
• Sale-A-Brate You Booth.  Place your SAB order with me or one of my team during July and August and get to enjoy a VIP project and treats!
• A yummy lunch and snacks
• Awesome Raffle Prizes! Proceeds to benefit Victory Junction!
• A Scrappy Stamper Tag Sale booth to get all your favorite retired products!
• Table Treats
• Contests and door prizes!
• Displays to inspire your own projects!
• A fantastic Fall Photo Booth to capture memories with old friends and new!
• And MUCH MORE!
---
Follow our Event on the Stamp Pad Facebook page for card samples, contest info and more!   https://fb.me/e/4zAOXtgiH
Have a question, need help registering or need to place an order before the event?  Please contact me at 919-906-8441 or tracie@stampwithtracie.com.
I look forward to celebrating World Card Making Day with you!
Tracie