Good evening and welcome to this month's NC Demos Blog Hop!  We are so glad you are here!  If you stopped by Nedine Dupree's post  you know that this month"s theme is Three's Company! We were supposed to pick a stamp set from ANY of the catalogs, Annual, Holiday, Mini or SAB and create three projects using it!  This is a GREAT way to help you decide which stamp sets to buy because you will get your money out of a set when you can use it for three different holidays, make three types of projects like a card, tag or treat holder or use it for three different techniques.
Sadie did help me take my photos earlier today, so I thought you might enjoy getting to see how big she is getting!  Also, she put her mark on my scrapbook page with a little paw print by accident.  We brushed it off and think it is just fine!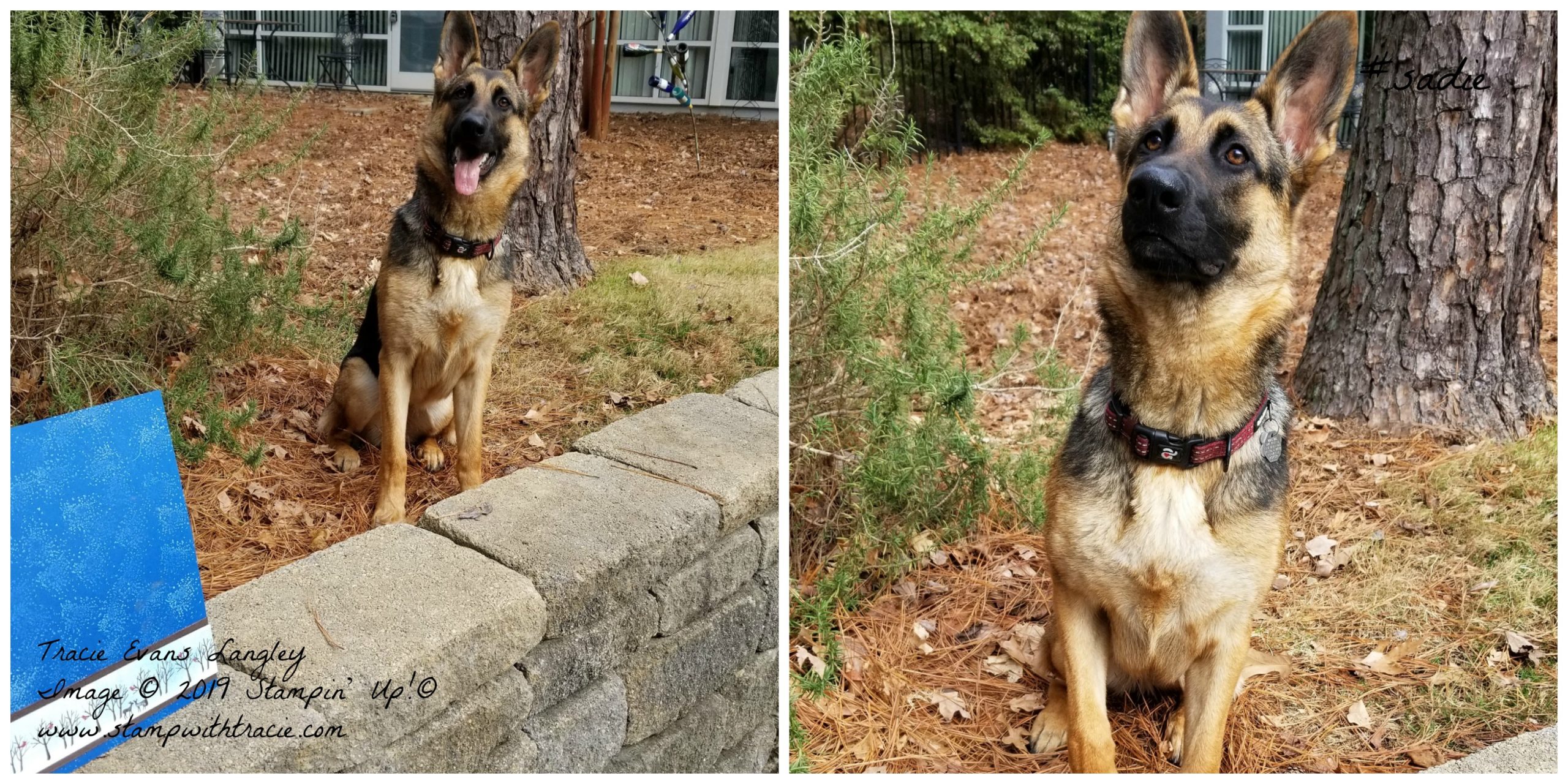 I am sharing the projects I made this Fall using the Snow Front stamp set.  This is by far my favorite stamp set of the season.  I did case the card from another demo, then loved it so much I had to use it for my seasonal mini easel and for a scrapbook page.

To get the pretty background for all three projects brayer in Pretty Peacock.  Don't worry about making it even.  That is what makes the nice winter sky effect.
Next, use Stampin' Write Markers or your Old Olive and Pretty Peacock Ink Pads to stamp the trees and hills.  Then just stamp your bare trees in Memento and finish it off with your little birds in either Cherry Cobbler or Real Red.  I have used both for these projects and they look great!
I did add a few additional details on the scrapbook page by stamping the snow with White Craft ink onto Blueberry Bushel cardstock.
All three projects were very fun and simple.  Great for a beginner, but my advanced stampers loved them because it was all about inks, stamps and paper!
Please let me know if you have any questions.  I would love to help!  I am all done for this month, but I hope you will join me and hop on over to see what the talented Tina Lesson has planned for this month.  I know it will be great!
I hope you have enjoyed this year's blog hops.  I hope you will join us next month as we kick off 2020 with a new Mini Catty and Sale-A-Bration!
Happy New Year!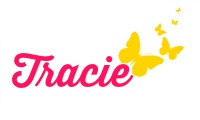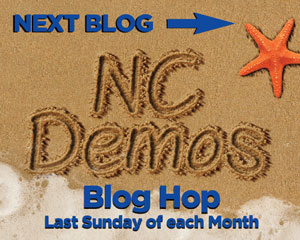 December 2019 Blog Hop List
Tina Lesson-https://stampingkz.blogspot.com/2019/12/december-2019-nc-demos-blog-hop.html
Toni Campana – https://w.me/p4tAAw-aI
Frances Wagner – https://wagstamps.blogspot.com/2019/12/nc-demos-december-2019-blog-hop.html
Nedine Dupree – https://craftloungecreations.blogspot.com
Tracie Evans Langley – https://wp.me/pbuEpC-9o
Product List
NC Demos December 2019 Blog Hop – Three's Company with the Snow Front Stamp Set