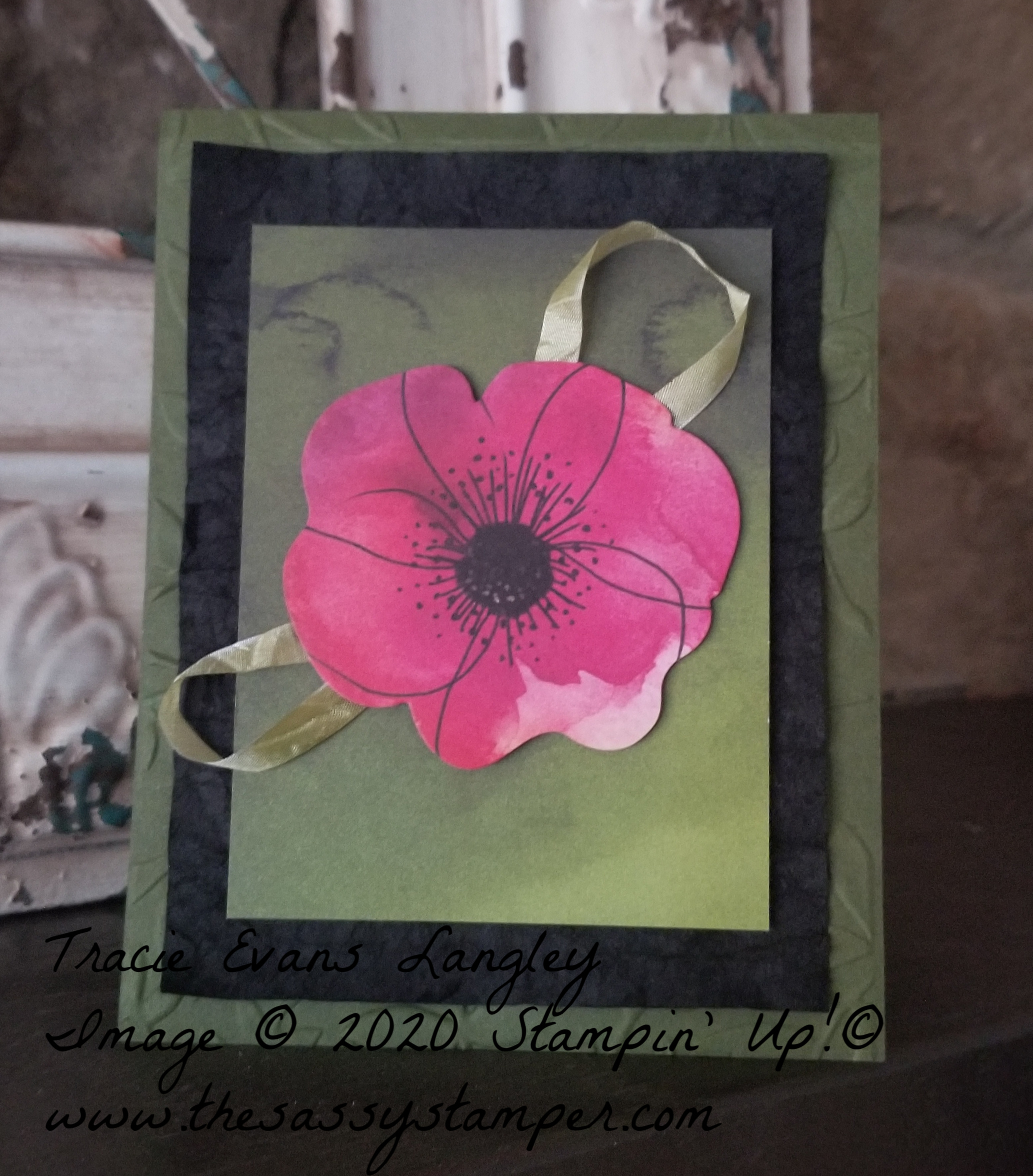 Happy Monday and welcome to week two of my Card Kits To Go!  I had SO much fun designing this week's cards!  These cards were inspired by my fabulous team, the Stamp Pad Society.  They are so much fun and really keep me on my toes!  I used the measurements from our team challenge given during a recent Zoom meeting to create the poppy card and then loved it so much I decided to use the hummingbirds from Wood Mosaic Specialty Designer Series Paper to create the second one.
The team could use any color combination, technique, punches, dies, etc.. as they liked.  They just had to use one piece of cardstock, DSP or other specialty paper with the following measurements.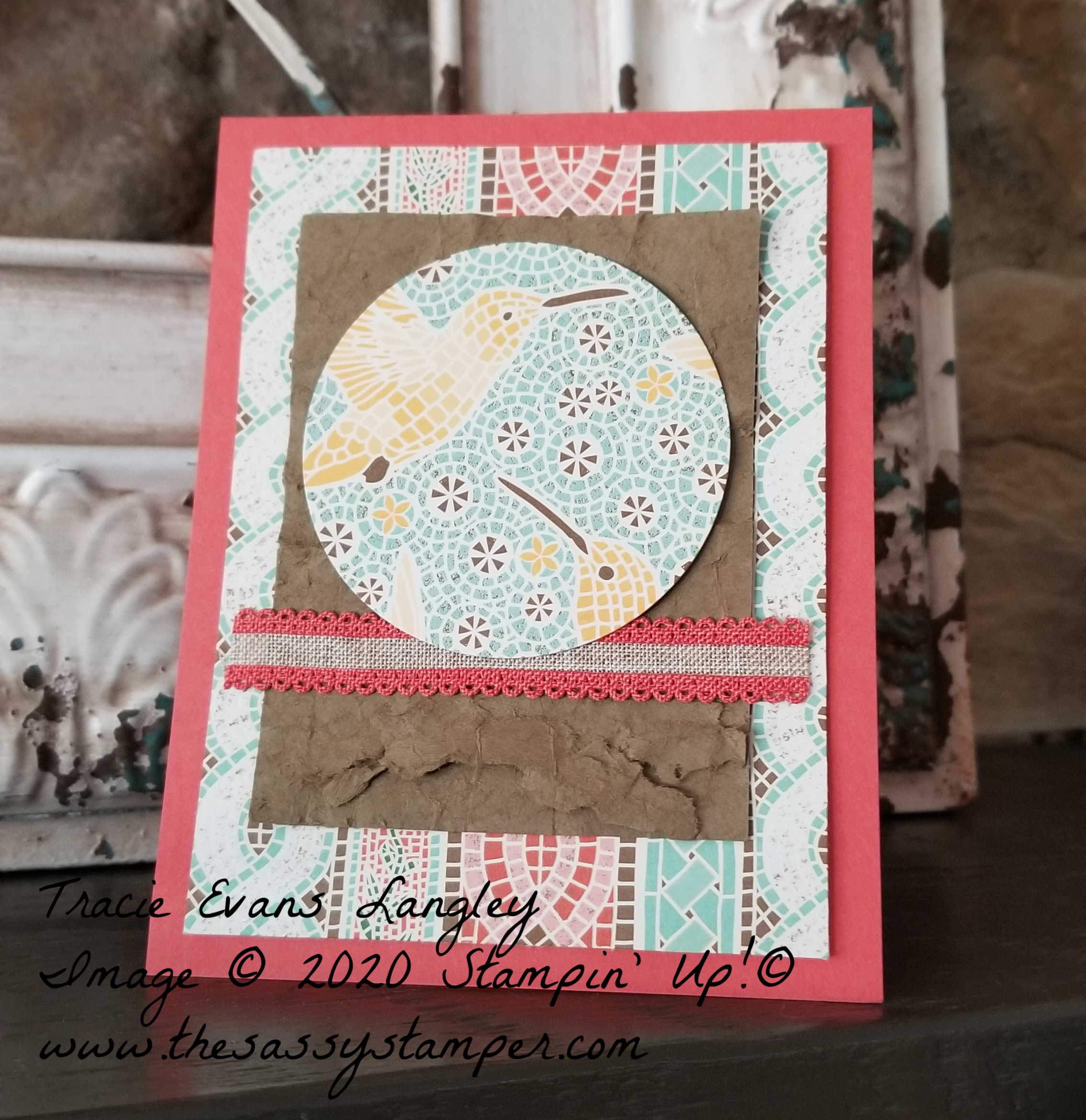 4 1/4 x 11
3 3/4 x 5
3 x 4
2 x 2 1/2
And a piece of ribbon or trim between 5 to 11 inches in length.
Disclaimer, I cheated a bit on the hummingbird card.  I didn't use the 2 x  2 1/2 inch piece of cardstock (the circle for the hummingbirds is about 2 3/4 x 2 3/4 and my ribbon is only 3 1/2 inches.
I used the Faux Suede Technique to create the texture for the Basic Black layer on the poppy card and for the Soft Suede layer on the hummingbird card.  This is an old, but favorite technique that I love.  If you have never done it before check out this week's video for a quick tutorial.
If you love these cards and want a kit of your own it isn't too late!  I will have them available while supplies last.  Yes, you can order multiple kits!
Cost is $5 if you live in the Raleigh area and want to pick up your kit from my pick up box.
If I mail your kit there is an additional cost for postage.
Payment may be made by cash, check, PayPal or Venmo.
Please note that these kits WILL NOT have ANY stamped images or greetings in ANY of my Card Kits To Go. Selling a kit with stamped images breaks Stampin' Up!'s copy write rules.
Your own adhesive is a MUST unless I think you need something specific in which case I will include it.
If you have any questions or would like to order any of the products shown please let me know.  I am happy to help you!
Stay safe and crafty!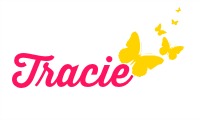 Product List
Card Kit To Go for the Week of April 13th