Time to stock up and save on your favorite Stampin' Up! products! What's the occasion? Starting 24 June and for one day only, everyone is eligible for FREE shipping on orders subtotaling $50!
Here are all the details for this fantastic promotion!:
All order types qualify for this promotion (customer, demonstrator, workshop, and online).
Free shipping applies after the qualifying amount (per market) has been met.
The minimum qualifying amount to receive free shipping is $50 USD or more (before tax).
If you or your customers are using a coupon code, please remember that coupon codes are non-commissionable and will lower the order's retail amount. The order must still meet the qualifying threshold to be eligible for free shipping.
Free shipping only applies during the 24-hour period the promotion is live in each market; this means that the order must be opened and closed on 24 June 2021.
With the exception of month-to-month Paper Pumpkin subscriptions, all Stampin' Up! products qualify for the promotion.
Prepaid Paper Pumpkin subscriptions are eligible for FREE shipping under the same rules as all other Stampin' Up! items during the promotion.
Month-to-month Paper Pumpkin subscriptions are NOT eligible for free shipping. Subscriptions billed and shipped this month will be charged for the normal amount ($22.00 USD  shipping included) + tax.
Please contact me if you have any questions. I am here to help you!
Happy Stamping!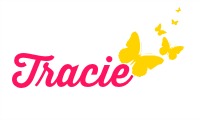 FREE Shipping! One Day Only! Thursday, June 24th!