It is that time again!  My annual Countless Christmas Cards samples are almost done, but I couldn't wait to start sharing this years samples.  They may be some of my favorites ever!   I am also including some of the cards we made for World Card Making Day.  Everyone loved them and since I still had some kits left I thought it was a shame to waste them.  I will be adding a few more samples later this week.  There are just SO many awesome Christmas sets and projects I want to make I don't want to limit all the choices!
So, just let me know which cards and how many you want to make and then join me at the Stamp Pad on Wednesday, November 3rd from 11:00am to 2:00pm or 6:00 to 8:30pm or on Saturday, November 6th from 11:00am to 3:00pm.
Reserve your spot to attend in person by Friday, October 29th.
Please   specify which  session you would like to attend. Be sure to be on time for your session, but not early ensure you get all your stamping done.  I only have space for 6 stampers each session, so reserve your spot now!
Can't join us in person.  No problem!  All of the samples, except the first one,  my pretty lady Delivering Cheer card, can be ordered as a Christmas Card Kit To Go.
So, contact me today to order as many card kits as you like for just $2 each.  Please remember that if you are ordering a Card Kit To Go you WILL NOT receive stamped images as this is again Stampin' Up! policies.  In the case of the deer card you will receive a basic black punched deer.
Card Kits To Go will be available to order as long as I have supplies to make them!
Please note that the designs will have some color and embellishment variations due to packaging of Designer Series Paper and accessories.
Feel free to bring your own envelopes and stamp them to match your cards!
Your own adhesive is a MUST. This includes SNAIL, glue dots and Dimensionals. If you need any of these supplies, please let me know when you register. I will order them and have them ready for you. All other supplies will be provided.
If you can't make either of the times listed above, but would like to schedule a time to come and stamp please let me know! I have a pretty flexible schedule right now, but it is fulling up!

Pretty Lady Delivering Cheer Card
Merry Christmas to You Snowflake Card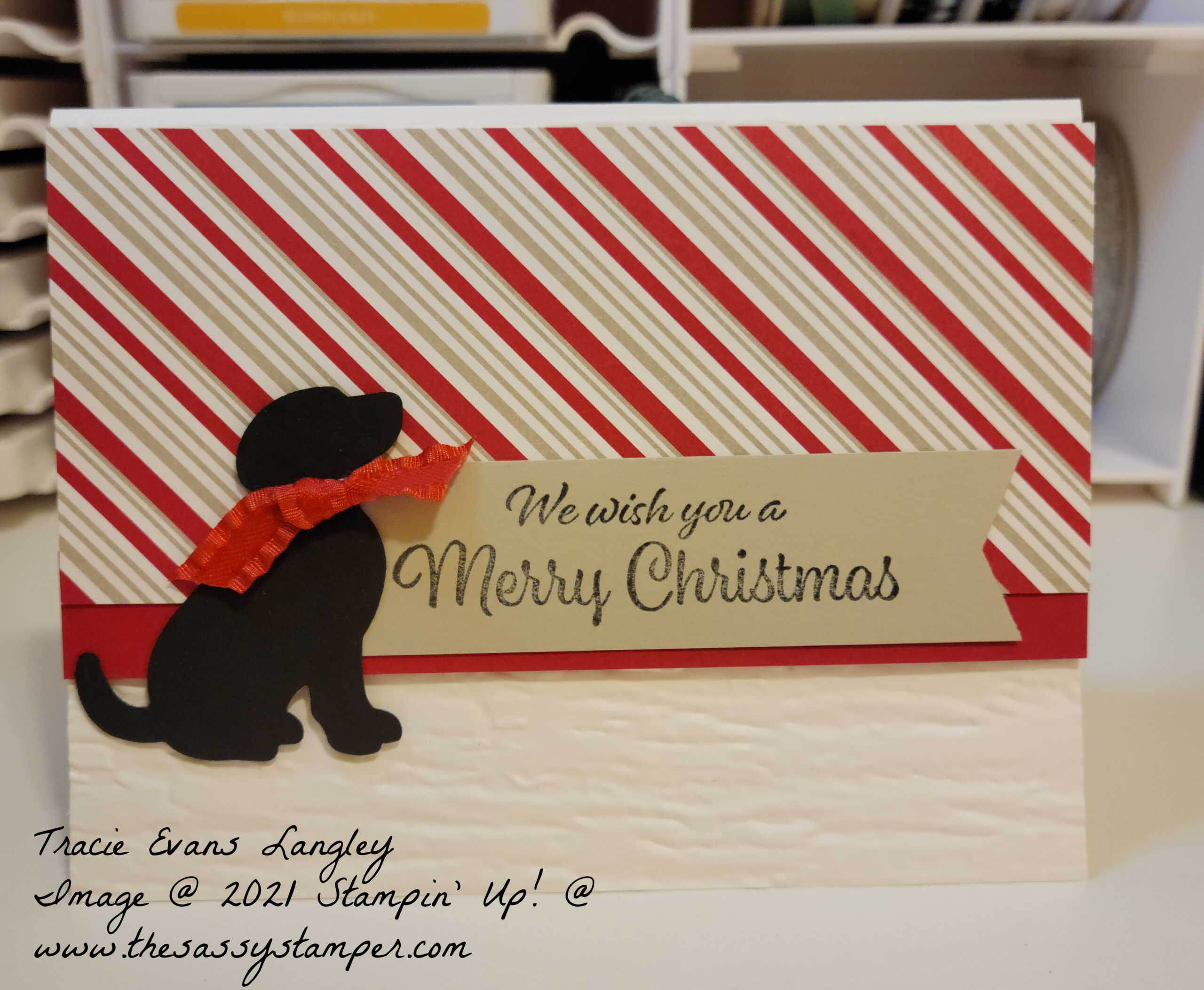 A Doggie  Merry  Christmas Card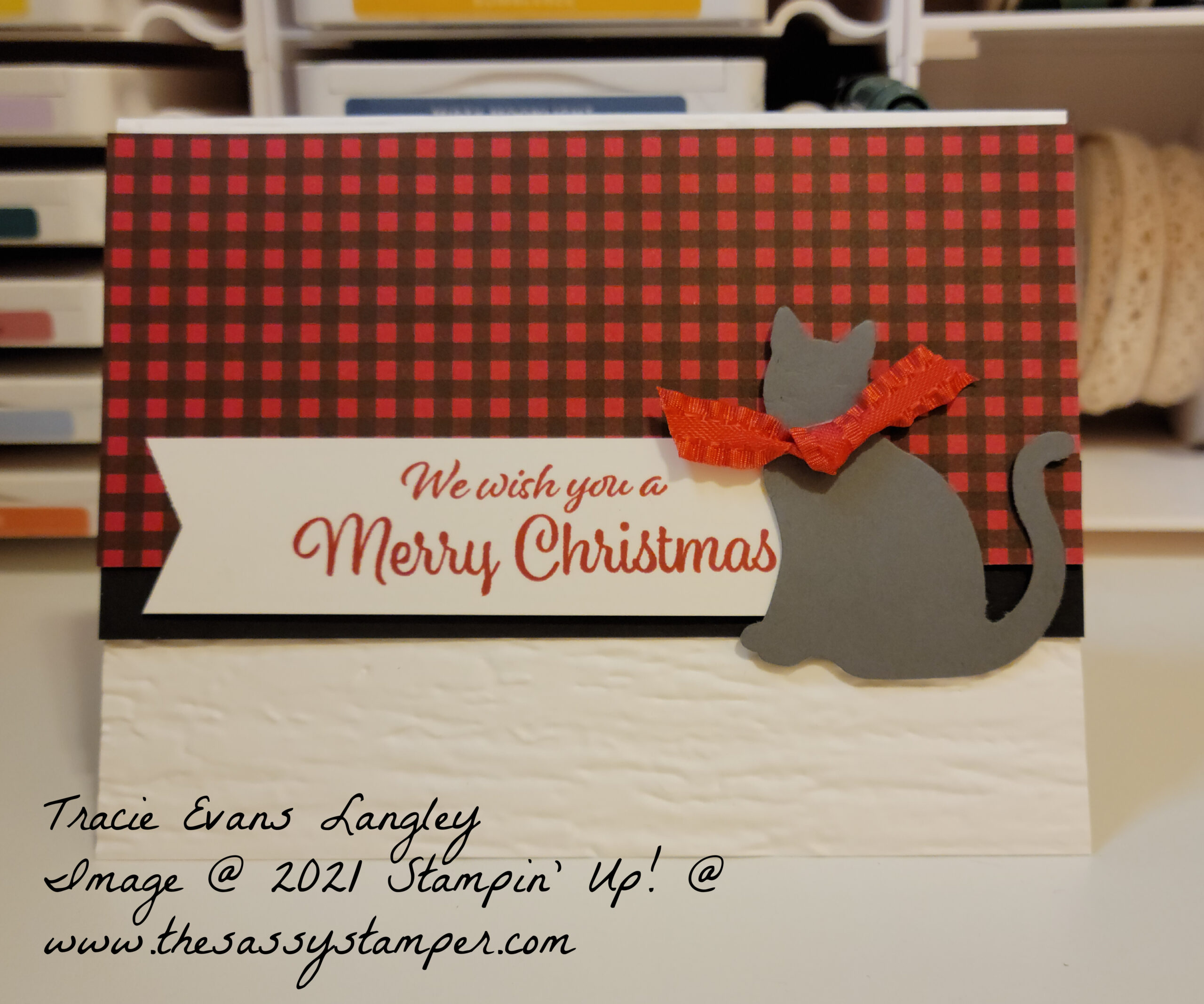 A Kitty Cat Christmas Card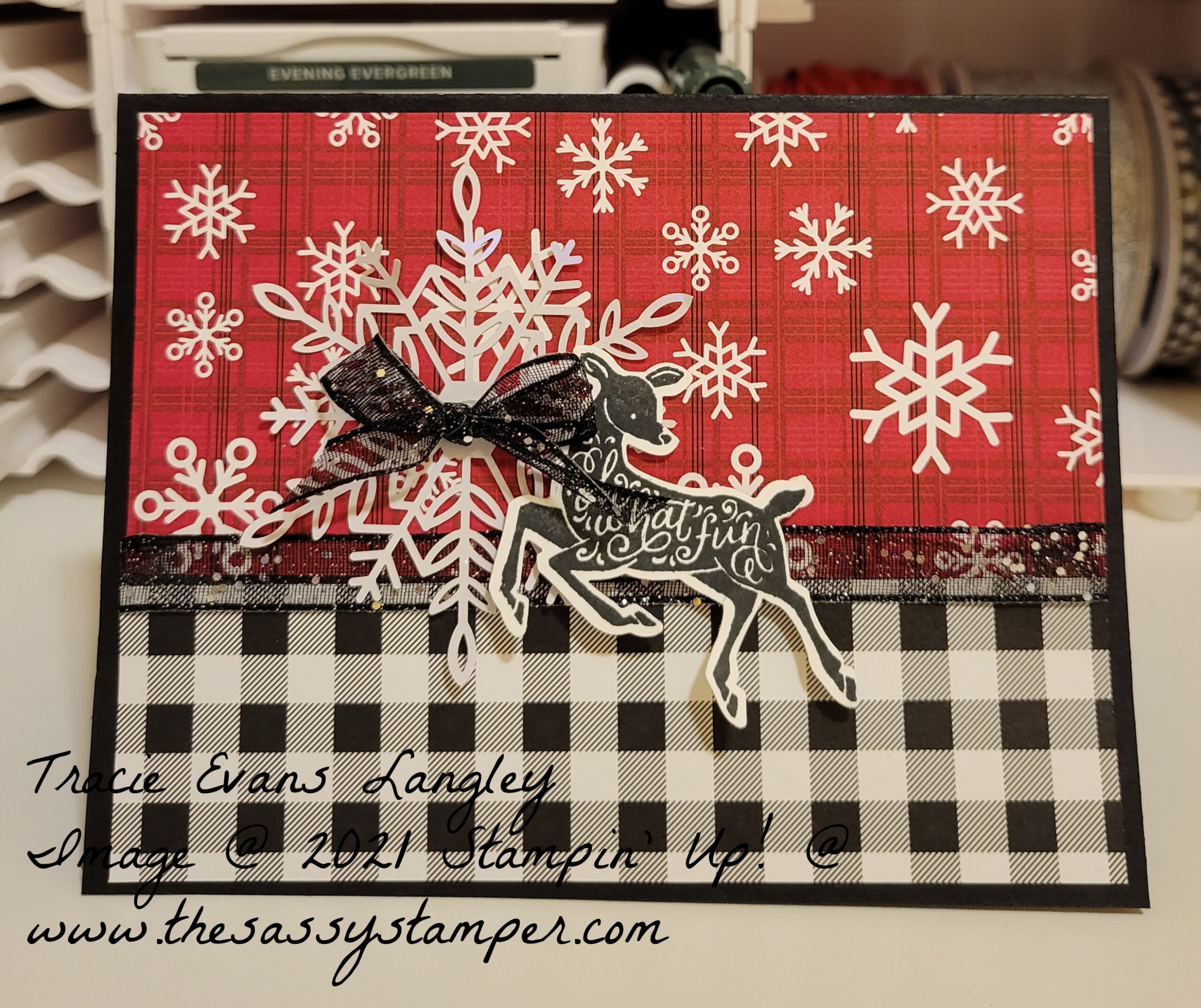 Peaceful  Deer Card
DSP for this card will vary due to packaging.  If you are ordering  this kit to go you will receive a deer punched out of Basic Black Cardstock.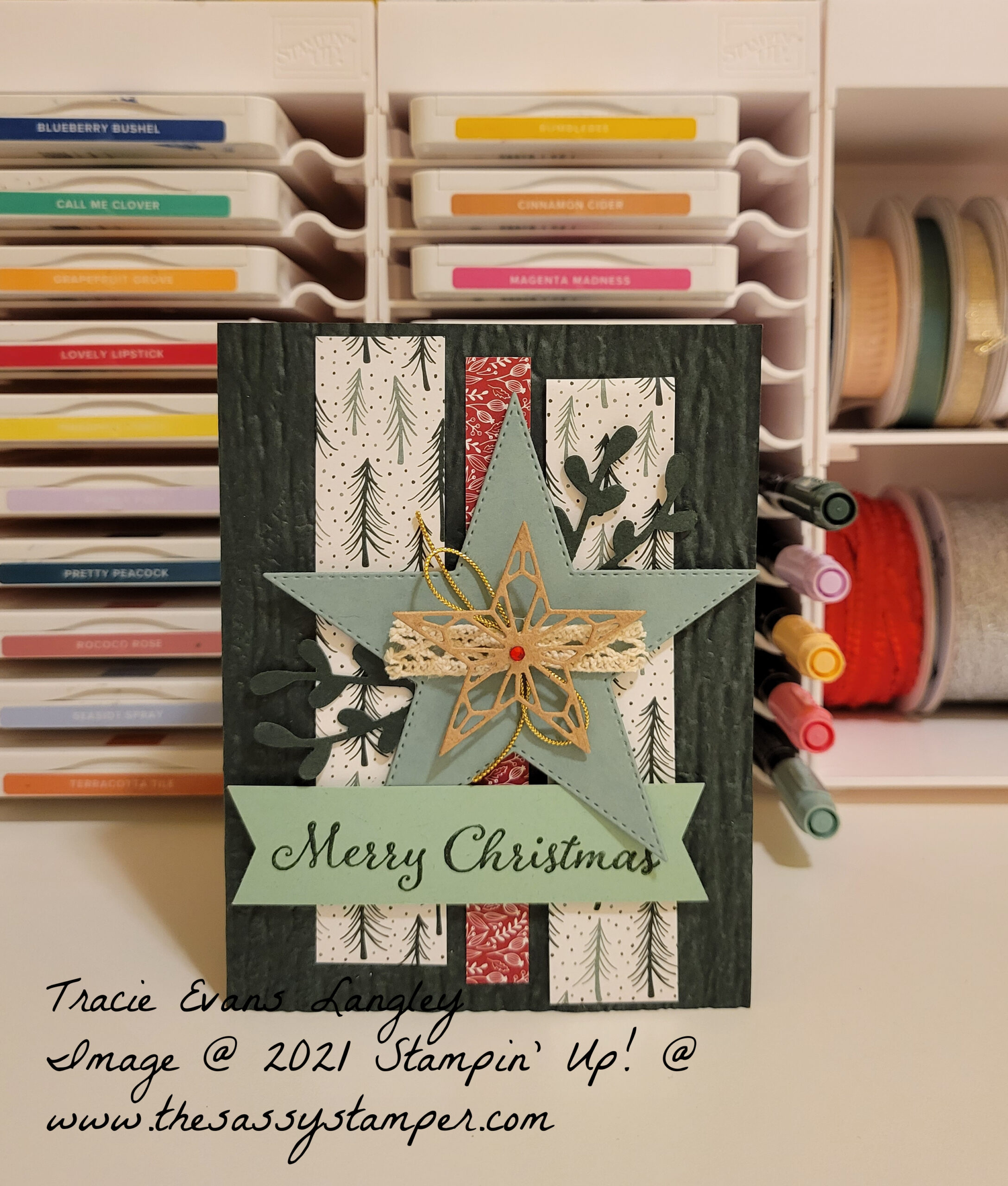 Vintage Merry Christmas Card
DSP for this card will vary due to packaging.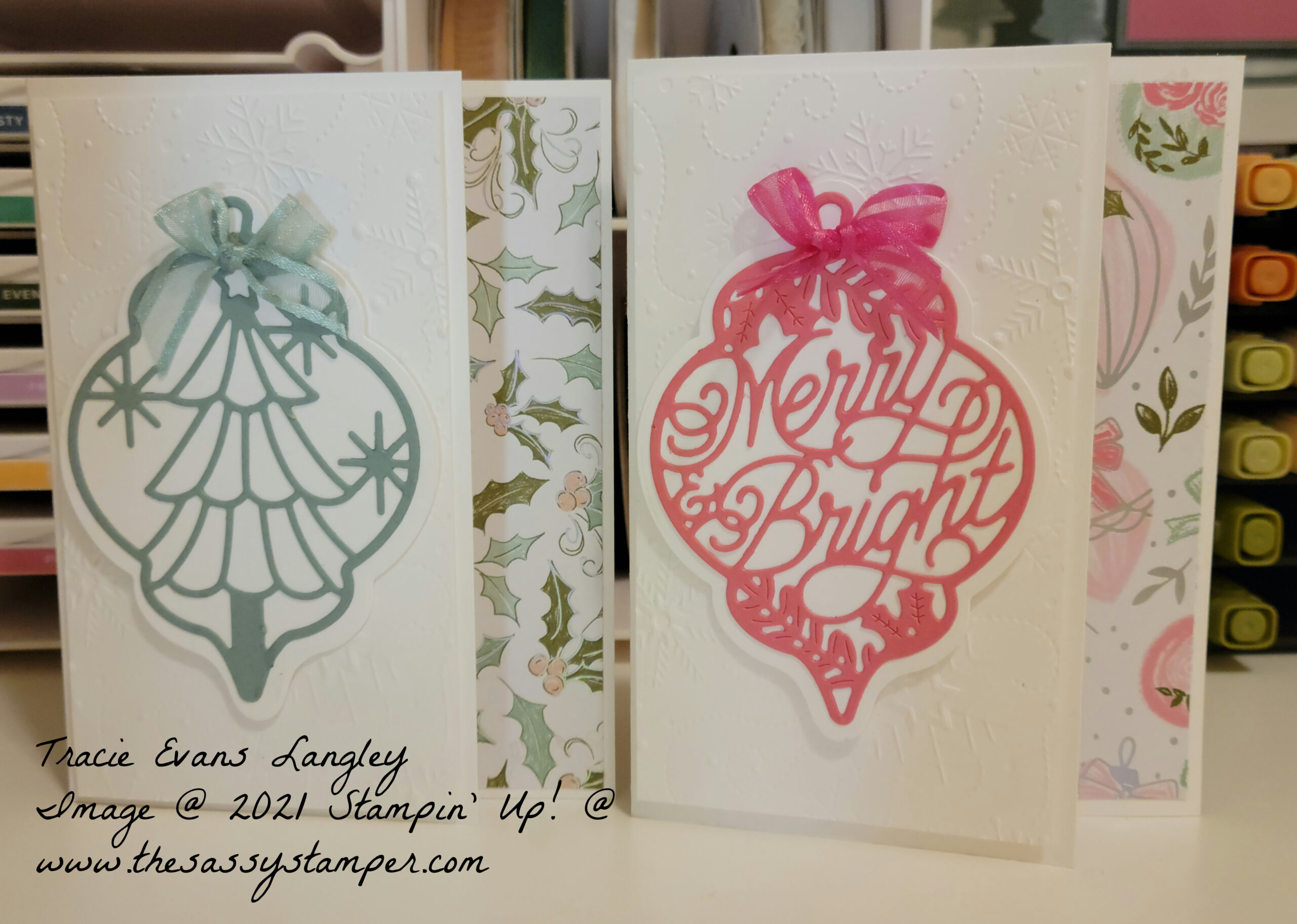 Whimsy & Wonder Ornament Cards
I have a limited number of these kits.  They are available while supplies last.
I can't wait to get in the Christmas spirit with you!
Happy Stamping!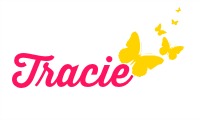 Are You Ready to Make Countless Christmas Cards at the Stamp Pad or To Go?