Thank you to all of you who are already excited about my upcoming Birthday Card Bash Stamp Camp! I had a few of you who could not make it, so I have added another time on Monday and am SO looking forward to stamping with everyone! Just in case you are not on my regular email list here are ALL the details!
Bunches of Birthday
Cards Bash
Sunday, March 21st 4-8pm
Monday, March 22nd
12-2:30pm
Monday, March 22nd 6-8:30pmI have had a great response to my upcoming Birthday Card Bash Stamp Camp and I am SO excited! A few of you could not make it on Sunday or Monday evening, so I have added a third option of Monday afternoon because I want to stamp with you!
So, join me for any or all of the times and dates to make as many cards as you like for just $1.50 per card.
Just email me with which and how may of each card you would like to make by
Friday, March 19th.
This will reserve your spot!
Your choices are on the bottom of this post. As always you are welcome to make color or stamp set changes to my cards as long as you let me know in advance and I have the supplies in stock.
PLEASE bring your own adhesive. If you need a SNAIL refill or need to purchase a new one I will have a limited number available. All other supplies will be provided.
If you can't join us, but would like to make these cards please email me. I will be happy to share the measurements for these cards and help you order any supplies you might need to create them.
Full size images are included in the links below if you would like to see more detail on each specific card!
Crazy for Cupcakes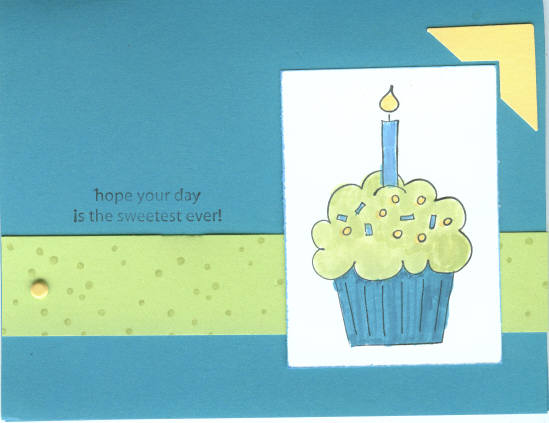 Thoughts & Prayers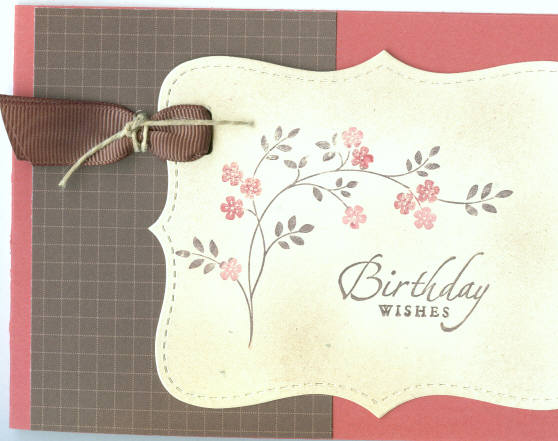 Petal Pizzazz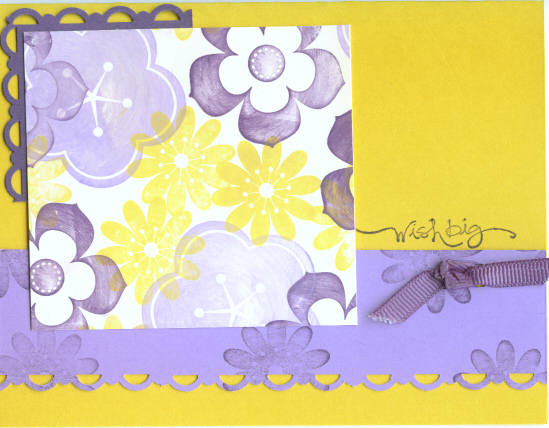 Lovely as a Tree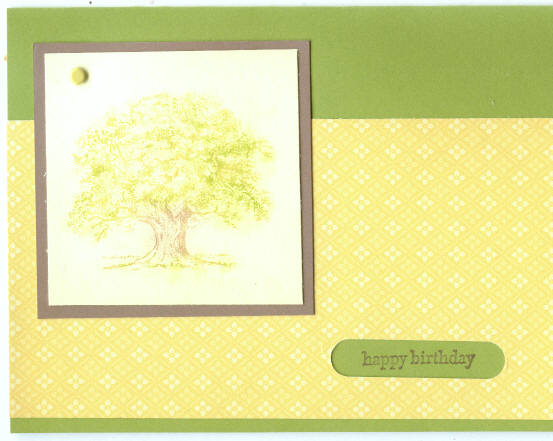 Just because you are one of my wonderful customers you will receive 20% ANY envelopes, cards and card kits ordered between now and March 22nd
See pages 168, 170-173 of the current Idea Book & Catalog for all these fabulous products.
Also, do not forget that Sale-A-Bration ends March 31st! When you order $50 from the current catalog or mini you will receive a FREE Stampin' Up! product! Call or email me to place your order or to get more details!
POSTED AT MAR 10, 2010 08:36 PM | COMMENTS [1]
Those cards are very cute! I wish I was able to come to the session and make birthday cards! I need to stock up on my cards since the March birthdays took all my cards!
Posted by Lizzie on March 27, 2010 at 01:53 AM #
2010,March 10, Getting Ready for a Birthday Card Bash!