Sunday, October 28, 2018
NC Demos October 2018 Blog Hop – Three Takes on Wishing You Well
Welcome to this month's NC Demos Blog Hop.  If you have already stopped by Jo Anne's post, you already know our thiem this month is take three,  and I know you say something you have to add to your list to try.
So, what is the deal with take three if you are just joining us.  Well, ​I have lots of customers ask me how I decide on my must have stamp sets or bundles. My reply is always the same. You want to be able to do three different things with it. So, you can use it for three different holidays or occasions. Do three different techniques or use it for three different kinds of project like a tag or gift bag, a card or a home decor or 3D item.
One of the stamp sets I think is perfect for a new stamper or someone who really wants to get a lot out of a set is the Wishing You Well stamp set found in this year's Holiday Catalog.  I loved it so much it was the featured set for my October Cute Cards Quick. We made ten total cards with it for card giving all year long. So I actually got four seasons not just three occasions out of it which makes it a winner in my book!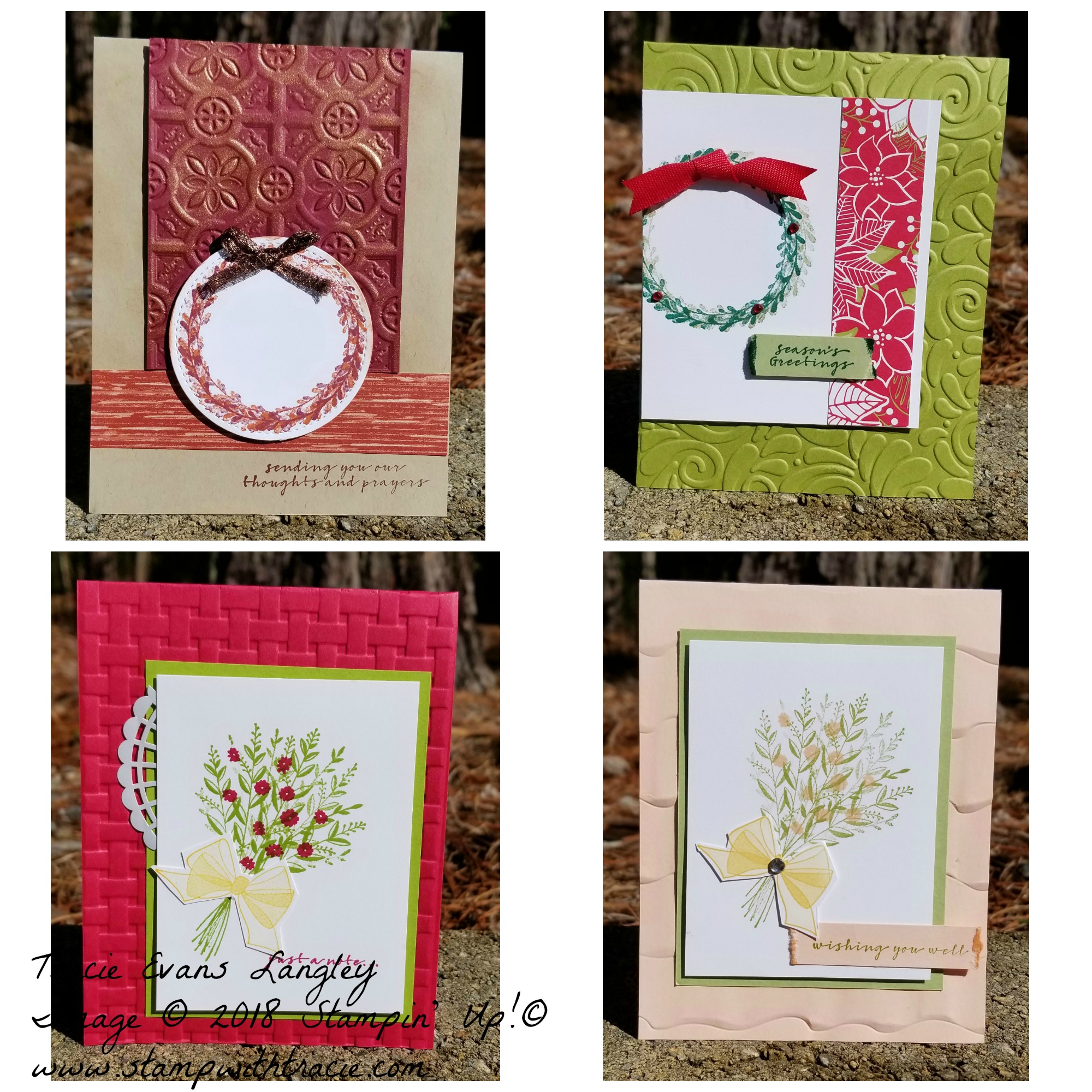 I will say that the Stamparatus is a MUST HAVE with this set.  It makes the two step stamping a no brainer and you can make a lot of these pretty cards quickly with it.  My group actually made all ten cards in two hours and four minutes which is an all time record for Cute Cards Quick!
All the cards started with pretty much the same measurements and are all basic stamping.  We did add Copper Shimmer Paint to the fall weath card which everyone loved.
The cardbases are all 4 1/4 x 11 and scored at 5 1/2 inches

The squares for the flowers and the Christmas wreath are all 3 x 4 

The Pear Pizzazz & Granny Apple Green layers on the flower cards are all 3 1/4 x 4 1/4

The DSP on the Christmas wreath card is 1 x 4

The Merry Melot piece on the Fall card is 3 x 4 and the Nature's Poem DSP is 4 1/4 x 2
My advice as always if you are trying to make a lot of cards at one time is to do all of your cutting including die cutting and embossing.  Then stamp and assemble.  
Thank you SO much for letting me share my Take Three (or Four) cards wtih you.  I hope this helps you decide which stamp sets you must add to your collection.
I am off to check out what Sue Root has for us this month.  You should come along! I know it will be wonderful!
Please let me know if you have questions or need to order supplies for an upcoming project.  I would love to help you!
Happy Stamping!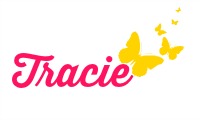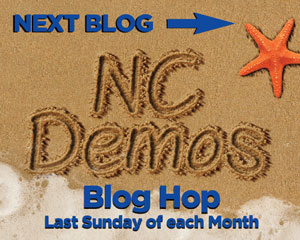 Blog Hoppers
Jo Anne Hewins –
https://luv2create.typepad.com/my_blog/2018/10/nc-demo-blog-hop-for-october-take-3.html
Tracie Evans Langley –
http://www.stampinup.net/esuite/home/traciesallaboutstamping/blog?directBlogUrl=/blog/86481/entry/nc_demos_october_2018_blog
Sue Root –
https://stampin-with-sue.blogspot.com/2018/10/nc-demos-october-blog-hop.html
Anita Trippi –
https://anitatrippicreates.blogspot.com/2018/10/welcome-to-my-first-post-in-nc-demos.html
POSTED AT OCT 28, 2018 08:00 PM  |     COMMENTS [2]
COMMENTS:
Tracie, this is one of my favorite sets and is so versatile. Cute ideas. Thanks for sharing.
Posted by Frances Wagner on October 29, 2018 at 10:44 AM #
Tracie, I love how you made a card for each season! I do love that stamp set!
Posted by Jo Anne Hewins on October 29, 2018 at 10:50 PM #
Sunday, October 28, 2018 NC Demos October 2018 Blog Hop – Three Takes on Wishing You Well