Sunday, April 28, 2019
NC Demos April 2019 Blog Hop – Celebrating Mother's Day with a Teatime Sampler
Welcome to this month's NC Demos Blog Hop!  We are SO glad you are here to share ideas and inspiration for Spring holidays and occasions.  I am sure Frances showed you something you something marvelous.  She is SO creative! 
So, my customers and I love making samplers and this month we are all excited to create one for Mother's Day.  So, I thought I would share it with you all to inspire your own Mother's Day gift giving, cards and décor. I think this would also be a nice gift for a friend who enjoys their regular cup of tea.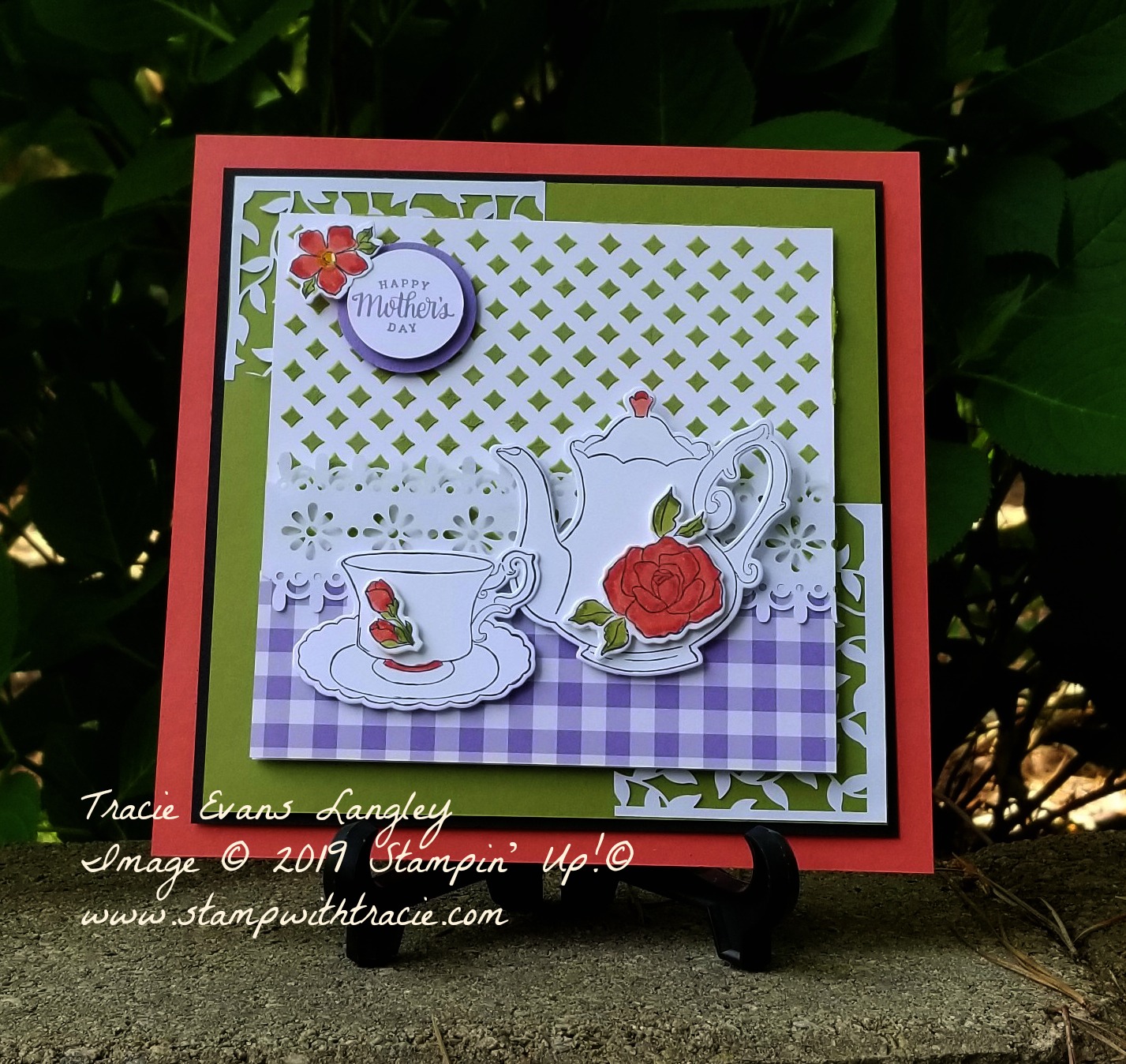 Just so you have them here are the measurements for all the layers:
Calypso Coral 8 x 8

Basic Black 7 ¼ x 7 ¼

Old Olive 7 x 7

Whisper White 6 x 6

Gingham Gala DSP 2 x 6
I usually start out my samplers by deciding on which cardstock I am going to use and how I am going to layer it.  This time was a little different as I started with my Whisper White piece and used Embossing Paste mixed with a drop of Old Olive reinker and the a decorative mask to create my lattice.  While that was drying, I used the Stamparatus and stamper my teapot, cup and flowers ALL at once onto Whisper White Thick Cardstock with Memento Ink. I then die all the pieces.
After die cutting everything, I used my Blends to color the flowers and add just a little to the teapot lid and the bottom of the teacup.  I colored these a little differently than I have in the past. I colored the flowers and leaves with the lighter Blends first, then added the darker color to the edge.  Next, I went back over the entire flower and leaves with the lighter Blends colors and the Color Lifter. I think attached the flowers to the teapot and cup with Mini Dimensionals.
After some experimentation and the advice of a friend who had popped in to work on birthday cards, I finally decided on the Highland Heather gingham DSP and the lace looking piece as well as the leaves for the top and bottom corners from Delicately Detailed Laser Cut Specialty Paper.  Once you cut the leaf piece away for the rest of the paper just cut it in half so you have a little for both corners.
Once I had all of that decided, it was time to assemble my sampler.  I started by attaching the leaf pieces to the Old Olive piece with Mini Glue Dots.  I then created my sampler base by attaching all the layers including the Old Olive one together with Dimensionals.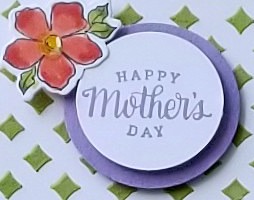 Mothers Day Flower Inspiration
Next, I used a little SNAIL to tack the lacy flower piece to the Gingham Gala DSP to make sure it was straight then used Dimensionals to make it more secure.  This was then added to the Whisper White piece at the bottom. I then attached this square to the Old Olive one again using Dimensionals. 
It was finally time to add my cute teapot and cup as well as the cute little flower and greeting in the top corner.  Of course I used MORE Dimensionals. I wanted the little flower and greeting to have multiple layers, so there are Dimensionals between both the Whisper White and Highland Heather circles as well as more to attach the circles to the sampler.  I then took an edge from a sheet of Mini Dimensionals and took off the protective piece, folded it in half and attached it to the back of the lower to add just one more layer of dimension. For that last little thing, I added one of the Daffodil Delight sequins from the Gingham Gala Adhesive Back Sequins to the center of my little flower.
I do want to add that my customers will be creating their own color combinations using a variety of DSP and Blends or Stampin' Write Markers.  I will share their wonderful creations on my Facebook and Pinterest pages in May.
Well, that is all I have for now, but if you haven't already done so hop along with me to see what Tonihas created.  I am sure I will be adding it to my list of projects to case!
Thank you again for stopping in.  Please contact me or comment below if you have questions about this project or want to order supplies to create your own sampler or other projects.  I would love to help you!
Happy Stamping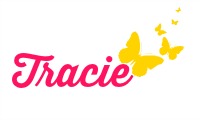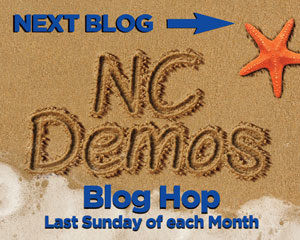 April Blog Hoppers
Toni Campana  https://tonimariscreations.com/2019/04/28/nc-demos-april-blog-hop/
Anita Trippi  https://www.stampinwithanita.com/2019/04/nc-demos-april-blog-hop.html
Tina Lesson  https://stampingkz.blogspot.com/2019/04/april-2019-nc-demos-blog-hop.html
Jo Anne Hewins  https://luv2create.typepad.com/my_blog/2019/04/
Laurie Meier  https://stampedgreetings.com/tea-together-mothers-day-card/
Frances Wagner  https://wagstamps.blogspot.com/2019/04/nc-demo-april-2019-blog-hop.html
Tracie Evans Langley  http://www.stampinup.net/esuite/home/traciesallaboutstamping/blog?directBlogUrl=/blog/86481/entry/nc_demos_april_2019_blog
To check out the original post, and see what Tools i used to put this project together visit
POSTED AT APR 28, 2019 08:00 PM  |     COMMENTS [2]
COMMENTS:
Tracie, I loved your project and especially the way you colored the embossing paste. Cool idea.
Posted by Frances Wagner on April 28, 2019 at 09:33 PM #
Tracie – Your samplers are always gorgeous, creative, and colorful. You definitely took a lot of time and thought to create this sampler. The textures, colors, and patterns work together so well. Thank you so much for sharing and for everything you do for our blog hop each month!
Posted by Laurie Meier on April 29, 2019 at 07:59 PM #
2019, April 28, NC Demos April 2019 Blog Hop – Celebrating Mother's Day with a Teatime Sampler