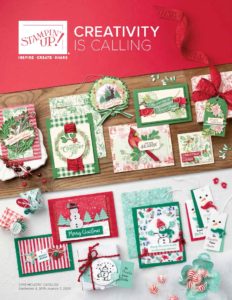 The Holiday Catalog is finally here! There are SOOO many wonderful goodies! Can't wait to get yours and get going on your holiday projects? No problem. Email me your order to tracie@stampwithtracie.com or shop 24/7 at my Online Store!
Use Hostessc Code: 364WPY64 and get a stamping surcie from me!
Techies use Hostess Code: JMYR3WEY for your September orders!
Hen Party use Hostess Code: ZTMUM9K4 for your September orders!
Happy Stamping!