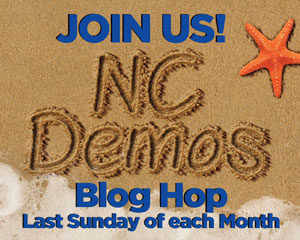 Happy Fall Y'all and welcome to the NC Demos September Blog Hop!  If you are already hopping along with us tonight I know you saw something fantastic on Jo Anne Hewins' page.  I hope you enjoy the rest of the hop, too!
Our days may still be a bit warm, it is 90 degrees today, but they are getting shorter and the mornings and evenings are a little cooler. The kids are back to school, so, it must be time to celebrate Fall in the South!
So, how does one celebrate a season that is all about sweaters, cute new boots, warm drinks, baked goods and hearty food when it's still hot enough to swim in the pool and the summer flowers are still blooming?  Well, it's simple!  We visit our local markets, (I love Shepard's Way Farms here in Raleigh) for mums, pumpkins and more then use them to decorate inside and out We start burning candles that smell like pumpkin pie and cinnamon and drink our apple cider chilled.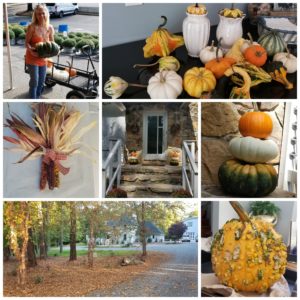 We wear lightweight clothes in Fall colors and some Southern girls (I am not one of them) add pumpkin to everything they eat and drink.
So, what does this mean as a stamper?  Well, it means my customers, downline and my fellow demos at our NC Demos Quarterly Meeting this past weekend are all about making Fall decor and of course cards!   The two cards I want to share with you were big hits with my customers at Cute Cards Quick and Coffee & Cards this month as well as for my shoebox swaps at the Quarterly Meeting.
I have to say I can't pick which of these cards I like better.  I think the Beauty & Joy card is so elegant and you could give it for almost any occasion.  Here are the measurements for this pretty topiary card: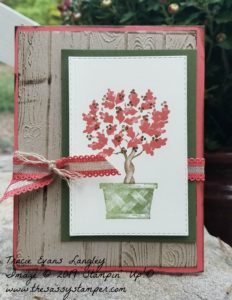 Terracotta Tile cardbase 4 1/4 x 11 and scored at 5 1/2
Crumb Cake 4 x 5 1/4
Mossy Meadow 4 1/4 x 3
Very Vanilla cut with the Stitched Rectangle Dies
Terracotta Ribbon 1 piece 4 1/2 inches, 1 piece 3 inches
Nature's Twine 4 inches
This really is a pretty simple card to make.  Cut all your cardstock including die cutting your Vanilla stitched rectangle and emboss the Crumb Cake layer.  I used Soft Suede ink and direct to paper for a little more depth on the Crumb Cake cardstock.  Stamp your topiary and then it's time to assemble.  Attach the Mossy Meadow cardstock to the Crumb Cake cardstock then attach your 4 1/2 inch piece of ribbon to the layers.  Tie the 3 inch piece of ribbon to your card with the Nature's Twine.  Add your topiary using Stampin' Dimensionals and you are ready to go!
My second card uses the Harvest Hellos stamp set which I think is adorable!  here are all the measurement in case you need them: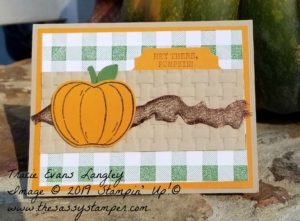 Crumb Cake cardbase 5 1/2 x 8 1/2 and scored at 4 1/4 and 2 x 5
Pumpkin Pie 4 x 5 1/4
Whisper White 3 3/4 x 5
You will need scraps of Garden Green and Pumpkin Pie for the Pumpkin and the tag with the greeting.
Like the Beauty & Joy card this one goes together quickly if you first cut all your cardstock and emboss the Crumb Cake piece of cardstock.  After that use the Stamparatus to stamp the Buffalo Check stamp onto Whisper White using Garden Green ink.  I like to use a piece of washi tape rolled up under my cardstock to hold it in place while stamping background stamps.  Use a magnet to hold your grid paper in place.  Then stamp and punch out the pieces for your pumpkin and your greeting tag.  Now assemble your card.  I used Multipurpose glue for everything except the pumpkin, I used Dimensionals and for the Copper Trim which I attached with Tear & Tape.
Note, if you haven't used the Copper Trim before, be sure to not cut it until you have shaped it the way you want and made sure it is long enough to go across your card.
I'm all done for now, but you aren't!  If you haven't already done so go and see how Tina Lesson is celebrating Fall!
Thank you for letting me share a little about how we celebrate Fall at my house here in North Carolina.  I hope I have inspired you to make a card or find ways to celebrate this lovely season your own way.  If you have any questions, need help with a project or would like to place an order I would love to help you.  Until next month….
Happy Fall Y'all!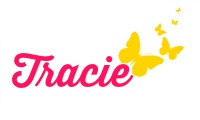 PS My Fall decorating is a work in process.  I will share pictures when I get it along with my Halloween decorating done later this week!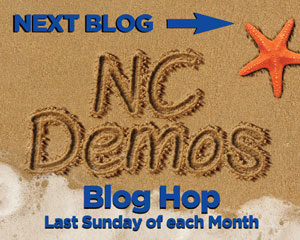 Sepetember NC Deoms Blog Hoppers
Tina Lesson-https://stampingkz.blogspot.com/2019/09/september-2019-nc-demos-blog.html
Toni Campana – https://wp.me/p4tAAw-7n
Jo Anne Hewins – https://luv2create.typepad.com/my_blog/2019/09/nc-demo-blog-hop-for-september-celebrating-fall.html
Tracie Evans Langley – https://thesassystamper.com/2019/09/29/nc-demos-september-2019-blog-hop-happy-fall-yall/
NC Demos September 2019 Blog Hop – Happy Fall Y'all!