I had a frightfully good time making Halloween tree ornaments with my neighbor, Allison, last week.  Mind you, when I met Allison a little over two years ago when we moved in and tried to explain that I made handmade paper crafts and taught others to do the same she looked at me like I had two heads.  Now, she introduces me and tells people that what I do is art.  She also loves Halloween and wine as much as I do, so she a fantastic neighbor and a dear friend!.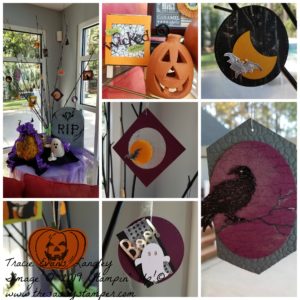 Did I mention that while Allison is a very talented and experienced painter and crafter, she had NEVER stamped until last week!  But like me and SO many of you she was totally sucked in by the Wickedly Wonderful Bundle and The Raven stamp set in this year's Holiday Catalog.  Allison did a great job for her first time out doing everything from fussy cutting to embossing and she is a really pro with the Stamparatus and the punches!  We made two of each ornament, one for her and one for me working together on them as we went.  I can't decide if the Raven or the bat on the full moon with the Mercury Glass Designer Acetate is my favorite.  I just think they are all so much fun.
I have included a basic product list below, but if you have questions or need help making your own ornaments or other projects inspired by this post let me know by commenting below or contacting me at tracie@stampwithtracie.com.  I would love to help you!
Well, I need to get laundry folded and put away before Sadie gets home from doggie day camp.  Thank you for letting me share my projects with you.
Happy Stamping!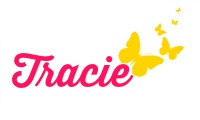 Product List
Decorating with Friends Makes for a Wicked Good Time!