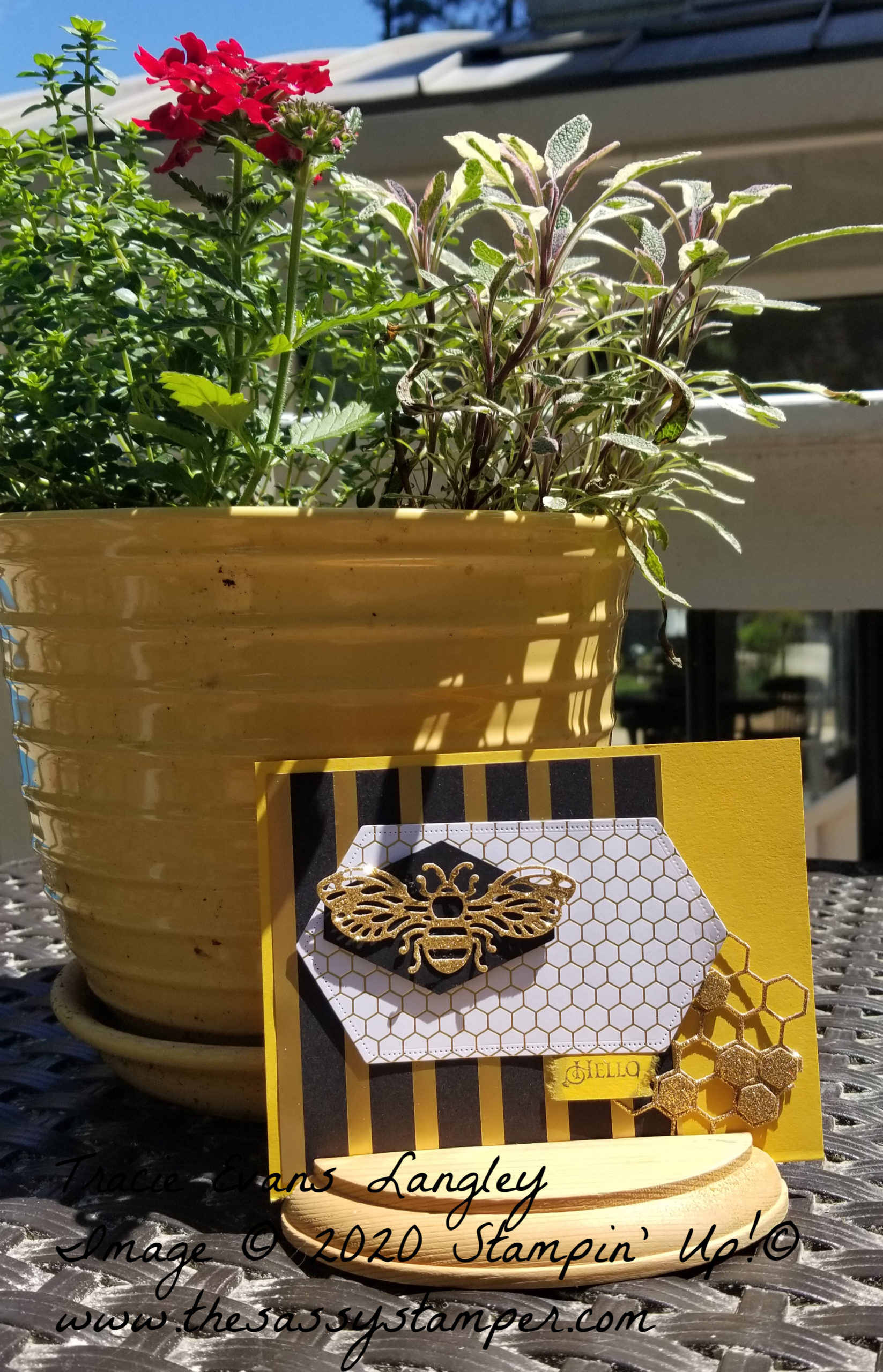 Good afternoon!  I am running a bit behind this week!  Lots going on here at the Stamp Pad and the Beach House over the weekend.  I had the NC Demos Blog Hop to coordinate, along with writing my own post.  Getting things set up for the new Annual Catty Card and 3×3 Swap, hosting a virtual meeting of the Stamp Pad Society  and enjoying sitting by the pool with my neighbor and quarantine buddy, Allison yesterday while Jay brought us yummy Thai treats and a beverage or two.  So, while I miss seeing everyone and stamping with you my life definitely does not suck!
Anyway, I hope you are happy, safe and well.  Here are the measurements for this weeks cards starting at the cardbase and working up just in case I have inspired you to case my card or you get the kit and want to make more of any of them using your own supplies.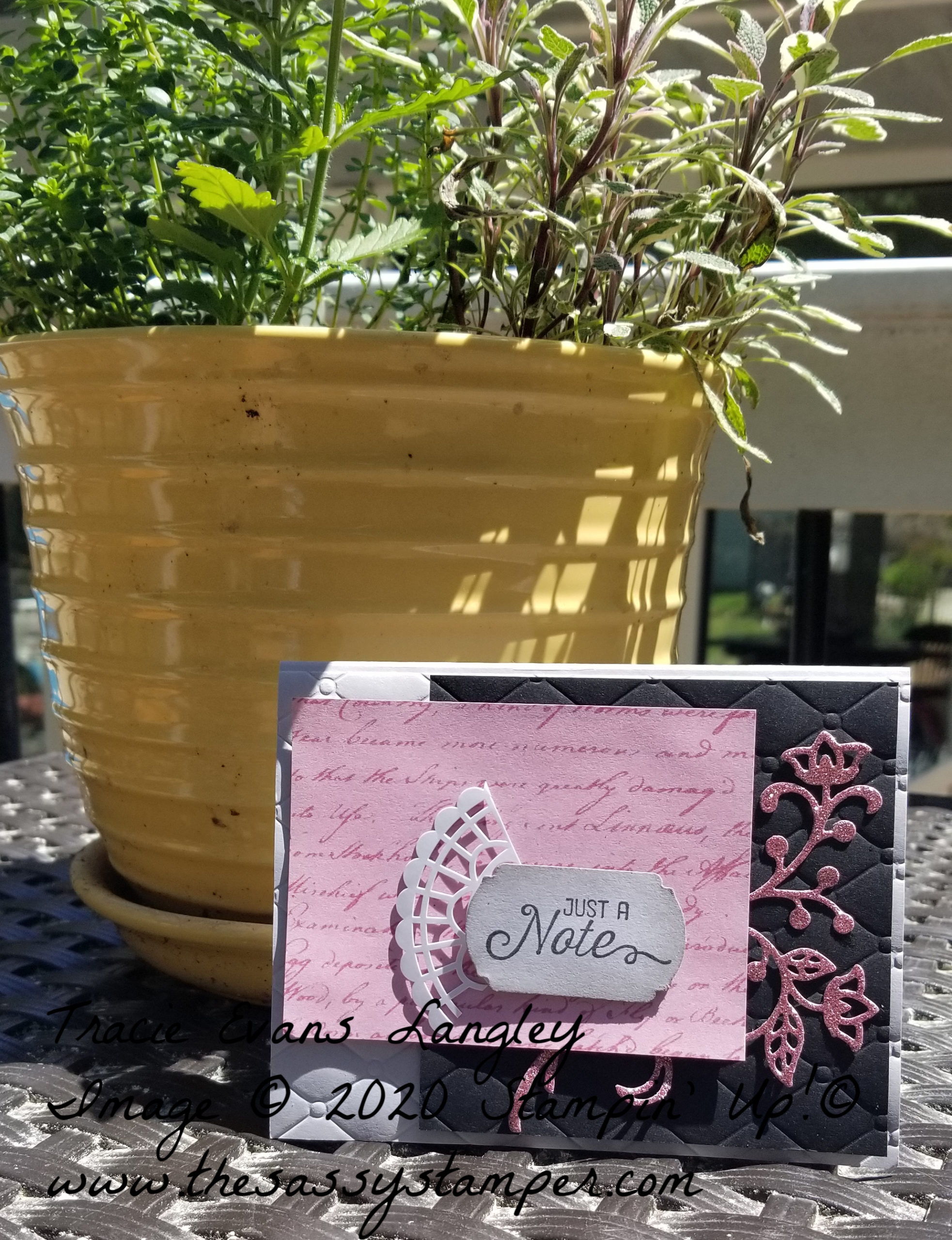 Cardbase 5 1/2 x 8 1/2 and scored at 4 1/4
Layer One 4 x 4
Layer Two 4 x 3 for the Flourish card and 3 x 5 to cut the Stitched Nested Label on the Honey Bee card.
Here is this week's video with some tips and tricks.
If you love these cards and want a kit of your own it isn't too late!  I will have them available while supplies last.  Yes, you can order multiple kits!
Cost is $5 if you live in the Raleigh area and want to pick up your kit from my pick up box.
If I mail your kit there is an additional cost for postage.
Payment may be made by cash, check, PayPal or Venmo.
Please note that these kits WILL NOT have ANY stamped images or greetings in ANY of my Card Kits To Go. Selling a kit with stamped images breaks Stampin' Up!'s copy write rules.
Your own adhesive is a MUST unless I think you need something specific in which case I will include it.
If you have any questions or would like to order any of the products shown please let me know.  I am happy to help you!
Stay safe and crafty!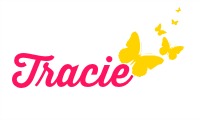 Product List
Card Kit To Go for the Week of April 27th – Flourishes and Bees!