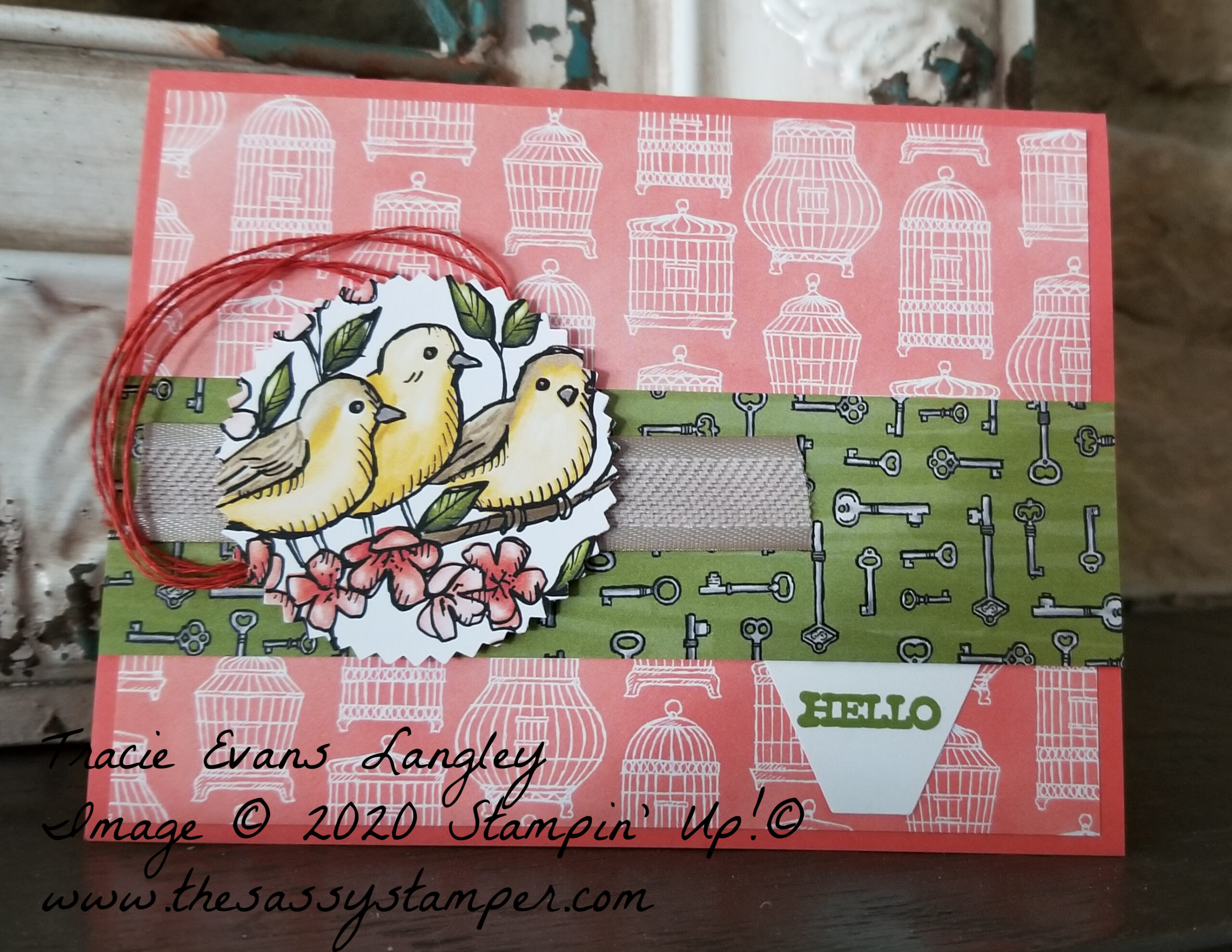 Wow!  Can you believe it is already May 4th? 2020 seems to be just flying by.  Spring is in full swing here in Raleigh, so I thought it was a perfect week to make cards with two of my favorite Suites from the 2019-2020 Annual Catalog, Magnolia Lane and Bird Ballad.
I just love the soft Petal Pink and the bold contrast of the Basic Black and Mossy Meadow in the Magnolia Lane DSP. While I am not a bird person, they scare me a little bit, probably too many viewings of a certain Alfred Hitchcock movie, I do love the colors and sweet little birds in this Bird Ballad DSP.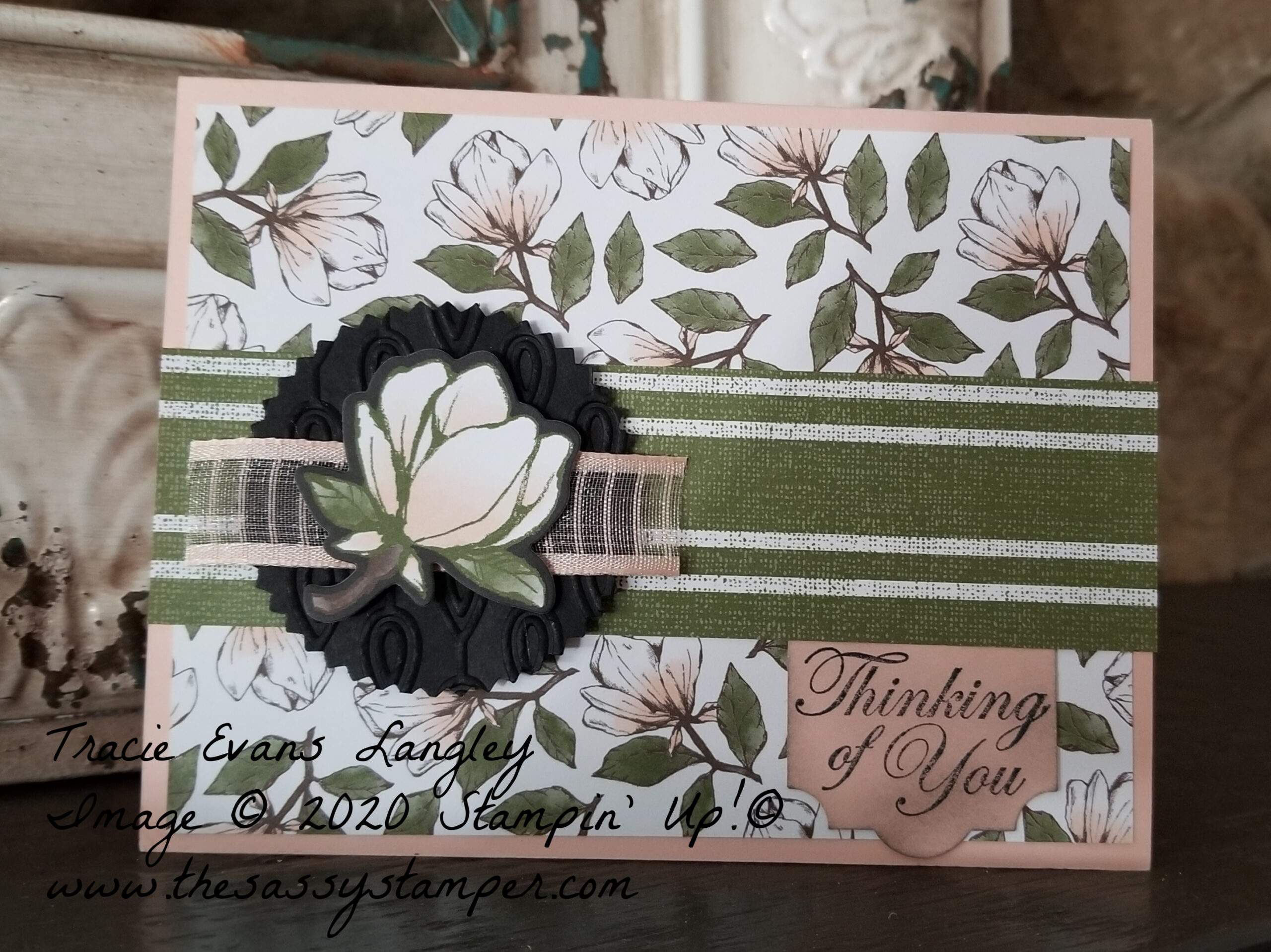 Both of these papers are retiring, but are still available, so if you want some for your own projects visit my Online Store or contact me and I will be happy to place your order.
In case my card layouts have inspired you to create your own projects here are the measurements for this week's cards:
Cardbase 5 1/2 x 8 1/2 and scored at 4 1/4
DSP Layer 1  1/2  x 5  1/2
Ribbon 4 inches
Twine 24 inches:  Check out the video below for a tip on attaching the twine.
Here is this week's tips and tricks video for assembling the cards:
If you love these cards and want a kit of your own it isn't too late!  I will have them available while supplies last.  Yes, you can order multiple kits!
Cost is $5 if you live in the Raleigh area and want to pick up your kit from my pick up box.
If I mail your kit there is an additional cost for postage.
Payment may be made by cash, check, PayPal or Venmo.
Please note that these kits WILL NOT have ANY stamped images or greetings in ANY of my Card Kits To Go. Selling a kit with stamped images breaks Stampin' Up!'s copy write rules.
Your own adhesive is a MUST unless I think you need something specific in which case I will include it.
If you have any questions or would like to order any of the products shown please let me know.  I am happy to help you!
Stay safe and crafty!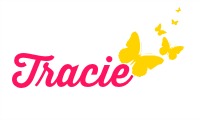 This post is still a work in progress.  I will add the product list in just a bit.  Right now I have to deal with a spoiled kitty who thinks getting snuggles is more important that blog posts.
Card Kit To Go for the Week of May 4th – Magnolias & Birds