Good afternoon!  I hope everyone had a wonderful Independence Day weekend and have enjoyed some lovely, if a bit warm weather like we have here in Raleigh.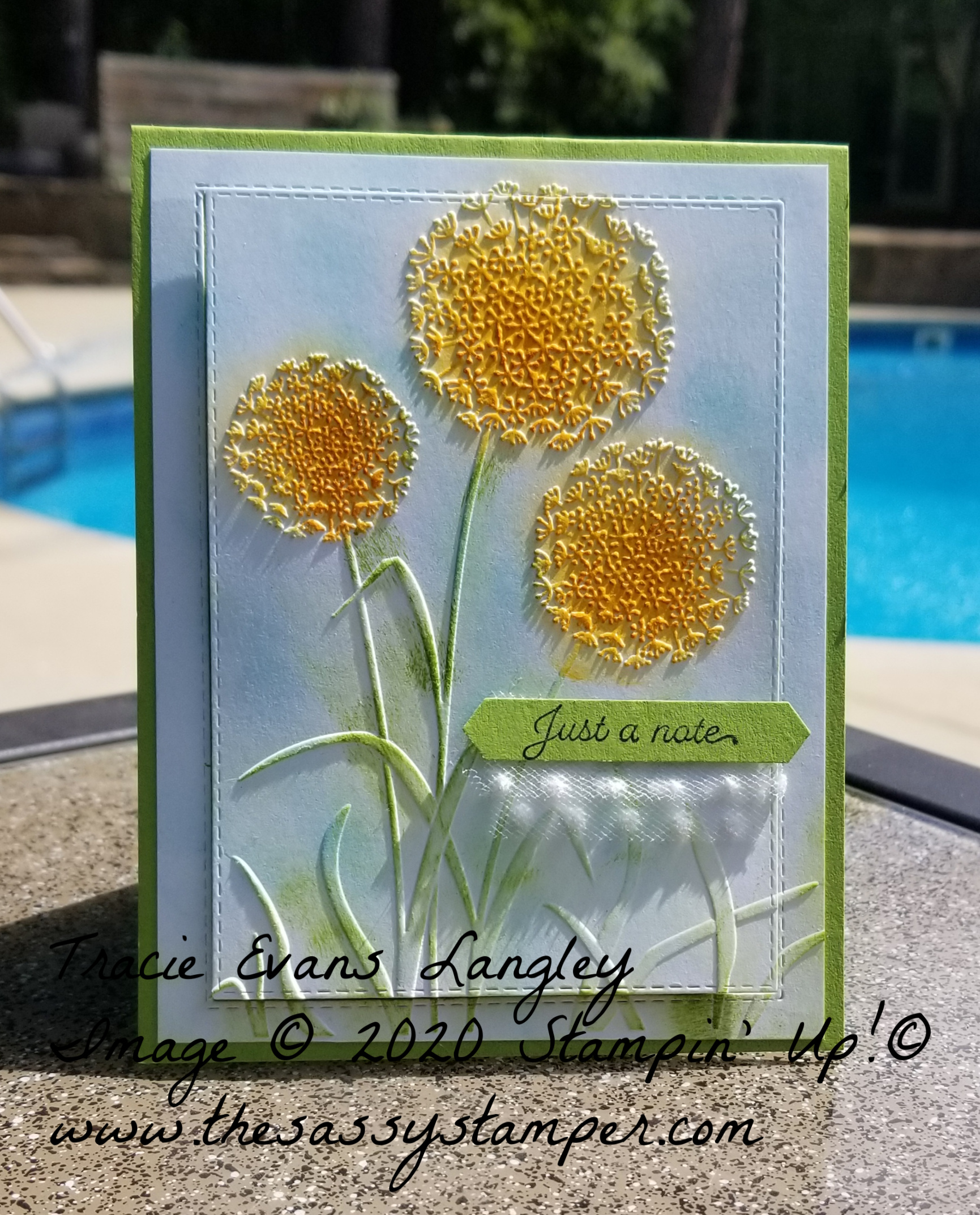 This week's Card Kits To Go feature two of the new Embossing Folders from the 2020-2021 Catalog.  I know our past kits have had a similar layout I broke ranks this week as I have been thinking about making both of these cards for a while and just couldn't decide which idea to share first, so you get two new ideas to inspire your own projects!
The first card was inspired by one that my downline, Barbara, described to me a few weeks ago.  I never went and looked at the original, but sort of ran with the idea of sponging the dandelions.  This card has super easy measurements and is pretty quick to make even if you have to prep your own supplies.
The cardstock measurements are:
Granny Apple Green 4 1/4 x 11 and scored at 5 1/2
Whisper White 4 x 5 1/4 and then cut with the Stitched Rectangle Dies.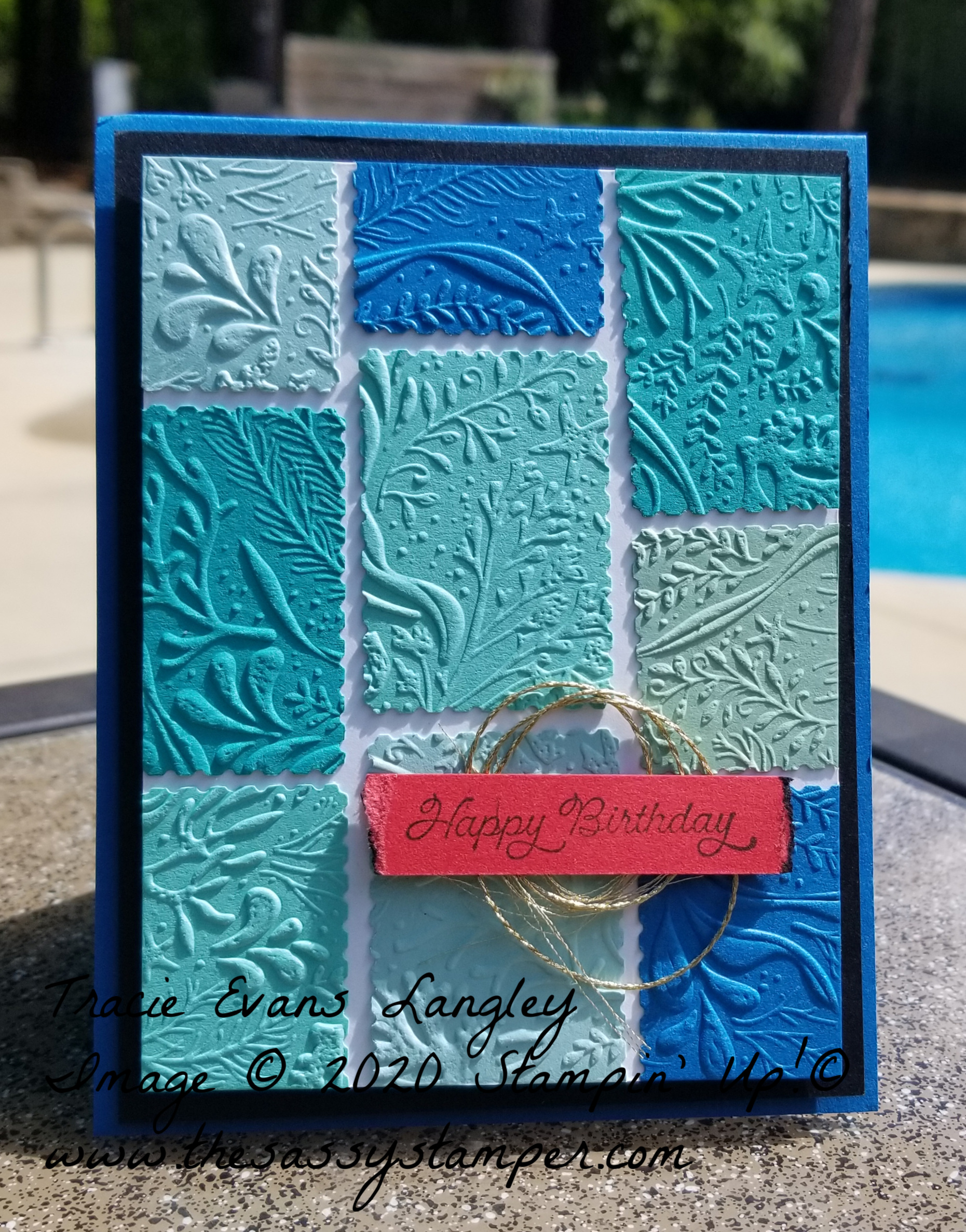 The second card was inspired by the sample on page 168 of the 2020-2021 Annual Catalog.  I love the idea of using a punch to create an entire card front.  I noticed this punch when I was placing an order then realized it had a coordinating stamp set.  Since Jay and I own a company that does direct mail as well as printing and design , I knew I had to have both!
The measurements for this card are:
Pacific Point 4 1/4 x 11 and scored at 5 1/2
Basic Black 4 x 5 1/4
Whisper White 3 3/4 x 5
Here are all the details about how I put these two bright and sunny cards together.
If you love these cards and want a kit of your own it isn't too late!  I will have them available while supplies last.  Yes, you can order multiple kits!
Cost is $6 for your first kit which includes postage.  Additional kits are $5 each.
Payment may be made by cash, check, PayPal or Venmo.
Please note that these kits WILL NOT have ANY stamped images or greetings in ANY of my Card Kits To Go. Selling a kit with stamped images breaks Stampin' Up!'s copy write rules.
Your own adhesive is a MUST unless I think you need something specific in which case I will include it.
If you have any questions or would like to order any of the products shown please let me know.  I am happy to help you!
Happy Stamping!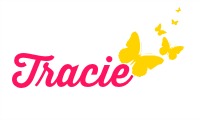 PS Please check back later for a list of supplies.
Card Kits To Go Featuring the Dandelions & Seabed 3D Embossing Folders