Good afternoon and welcome to Card Kits To Go!  Before we get totally engrossed in the August to January 2020 Mini Catalog I decided that it would be fun to use the Celebrate Sunflowers stamp set and dies in a little less traditional way.  I think this is such a fabulous and versatile bundle and I love that while these cards are similar in their layout, they are so different with color, texture and style.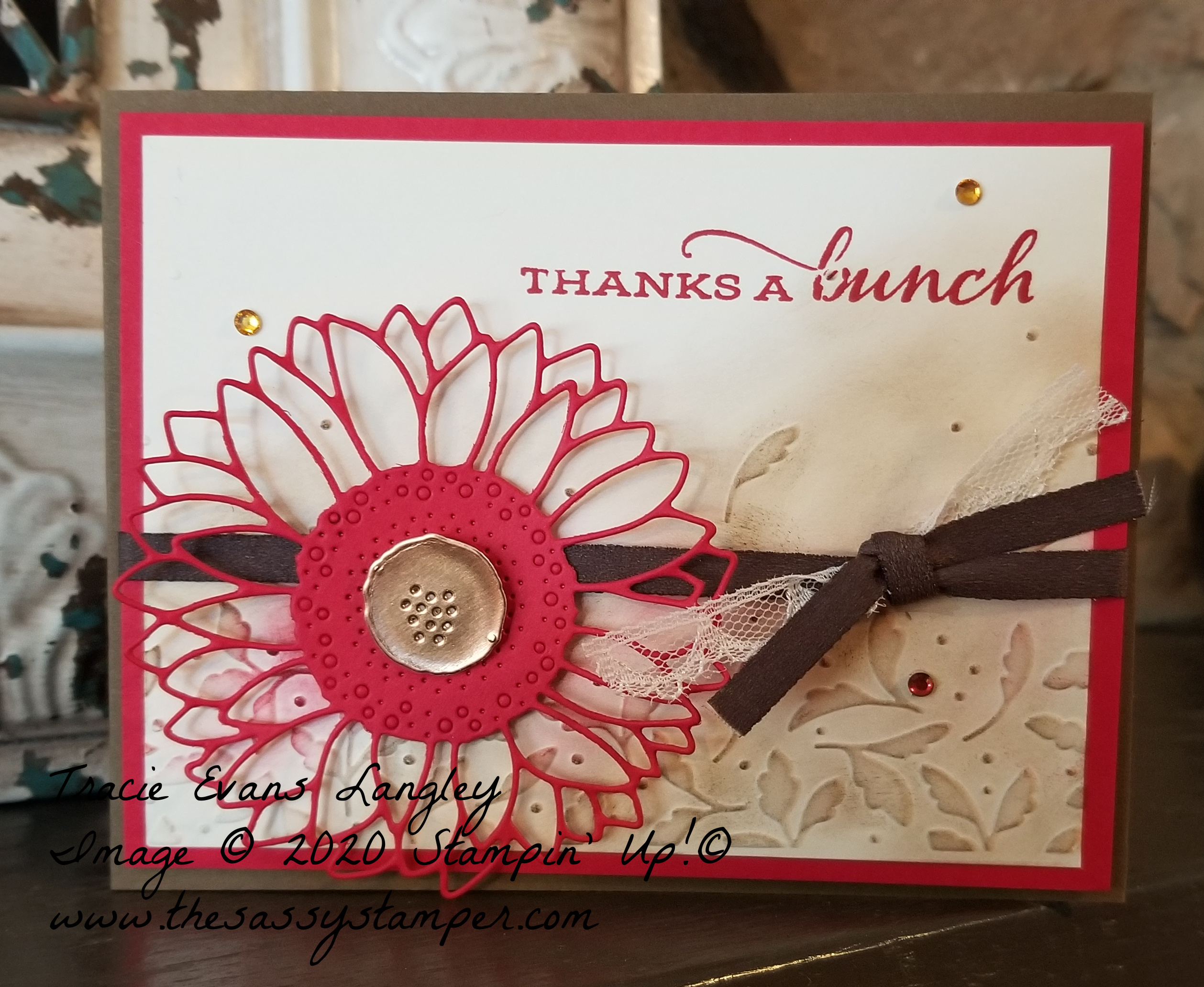 This first card was cased from one I received from my fellow NC Demo Amy Kinler.  I loved her card SO much, but needed to make it in a way that didn't have stamped images.  So, I replaced her stamped images with embossing and ink.
The measurements for both cards are as follows:
Cardbase 5 1/2 x 8 1/2 and scored at 4 1/4
First layer 4 x 5 1/4
Second Layer 3 3/4 x 5
You need a 3 1/2 x 3 1/2 pieces for the sunflower layers.
The leaves, sprigs and centers are all scraps of Vellum and Foil Sheets.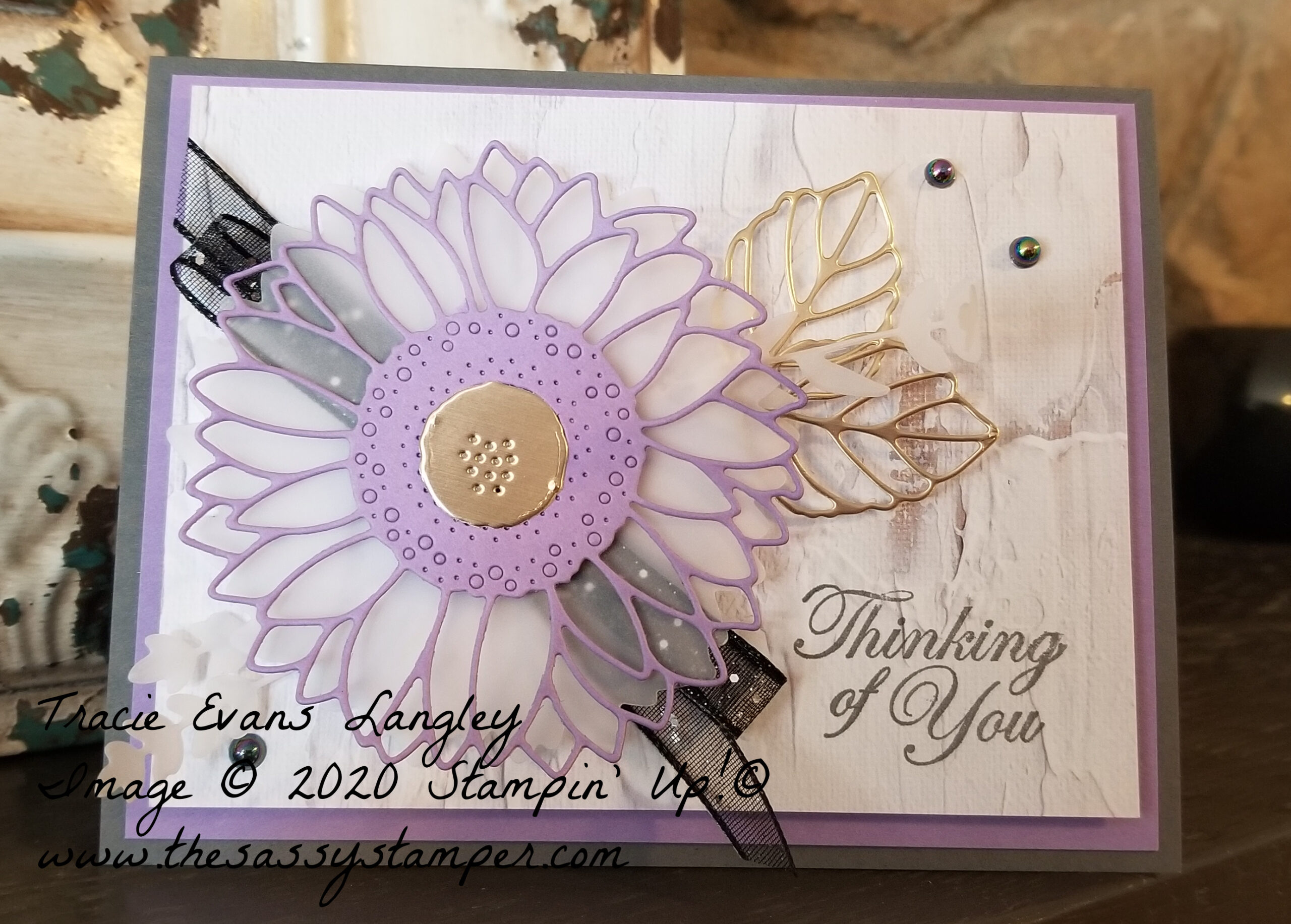 The second card was inspired by one from an email from my friend, Judith, that she saw on Wendy Lee's blog.  I love the colors and that I did sneak in the Black Glitter Organdy Ribbon and Iridescent Pearls both of which are from Halloween suites!
Here is a quick video with some tips and tricks to help you put these cards together quick and easy.
If you love these cards and want a kit of your own it isn't too late!  I will have them available while supplies last.  Yes, you can order multiple kits!
Cost is $6 for your first kit which includes postage.  Additional kits are $5 each.
Payment may be made by cash, check, PayPal or Venmo.
Please note that these kits WILL NOT have ANY stamped images or greetings in ANY of my Card Kits To Go. Selling a kit with stamped images breaks Stampin' Up!'s copy write rules.
Your own adhesive is a MUST unless I think you need something specific in which case I will include it.
If you have any questions or would like to order any of the products shown please let me know.  I am happy to help you!
stay Safe & Crafty!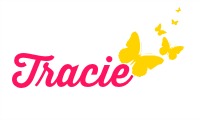 Product List
Card Kits To Go — Celebrating Sunflowers