Good evening and welcome to our August Blog Hop!  If you stopped by Amanda Howard's page I know you saw a great project as well as the fact that we are a small, but mighty group this month.  Our usual core group had other time commitments and one is not feeling well.  We miss them and look forward to them joining us again next month.
So, here is the scoop on this month's theme,  Everything BUT the Kitchen Sink!  It's August. It's hot and the LAST thing any of us want to do is cook in our kitchens. But our kitchens hold a wealth of goodies for crafting inspiration and techniques. So, we were to choose something from our kitchen for inspiration:
It could be a color pattern from our dishes or dish towels, curtains or a serving piece. Or we could share a technique using something  found in your kitchen; dish soap, aluminium foil, cleaning products, fruit or vegetables.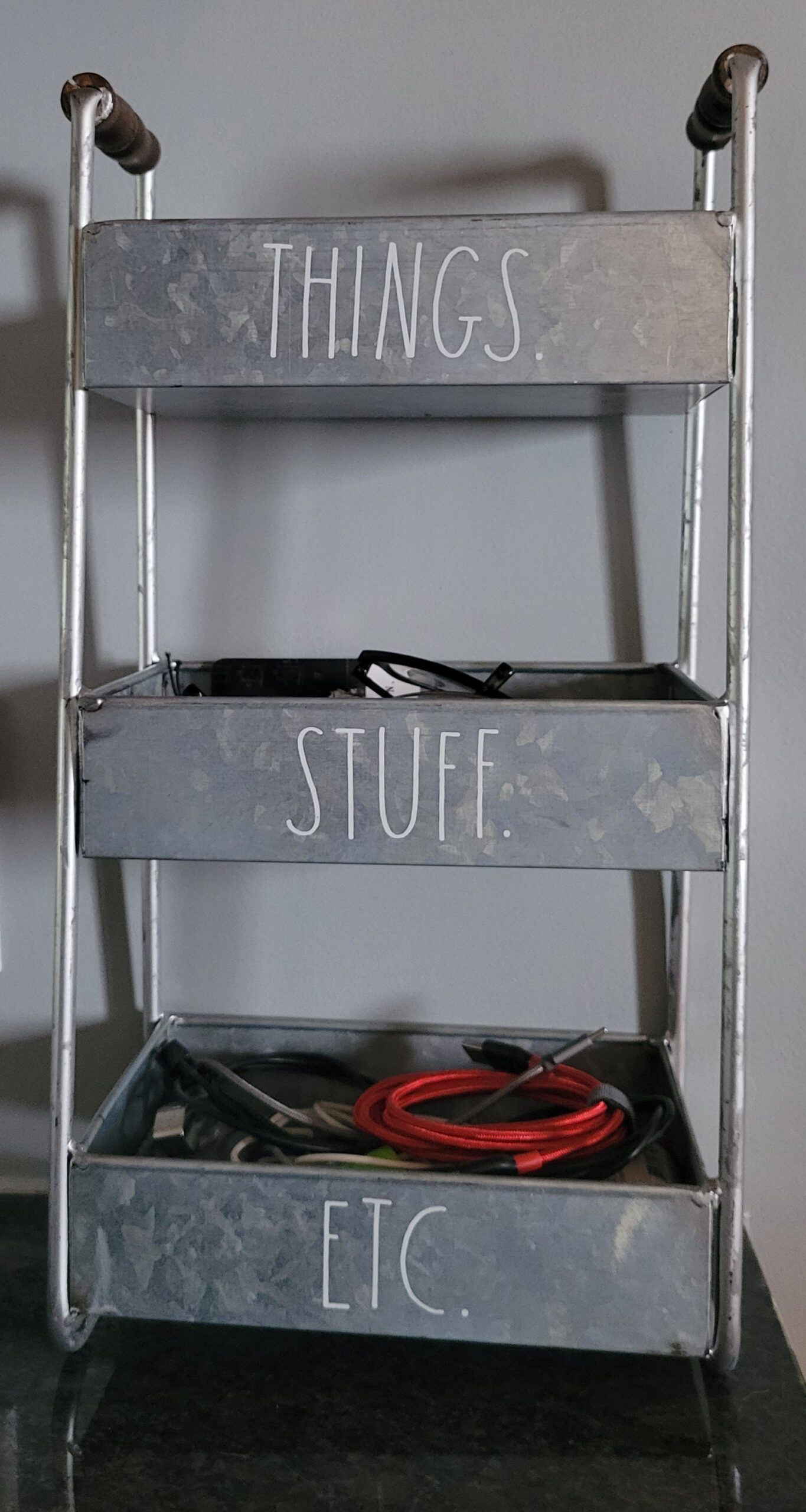 Normally, I would totally do a technique for this theme, but I recently acquired this cool tiered store bin during a shopping trip with my friend and delightful downline, Rachael.  I love that each of  us, my hubby, son and I can all have a place to put our keys, old people glass, extra phone cords, etc… These things always end up on my kitchen island or the wine bar, so it makes my heart happy to have all this stuff a little bit organized.  Then a few weeks later after a team meeting at one of our favorite spots, The Pickled Pub, another of my friends and delightful downline, Tina, stopped in at the dollar store for a quick look around.  We found these little wooden trays and I immediately thought they would be a perfect way for friends and family staying in our guesthouse to keep track of things.  This idea was also inspired by a May holiday to Aruba with my friend and delightful downline, Allison.  We both needed something to keep little things like hair hands, jewelry, etc… organized and since there was nothing in our rooms we raided the kitchen for bowls and trays. And so the idea for this month's project was born.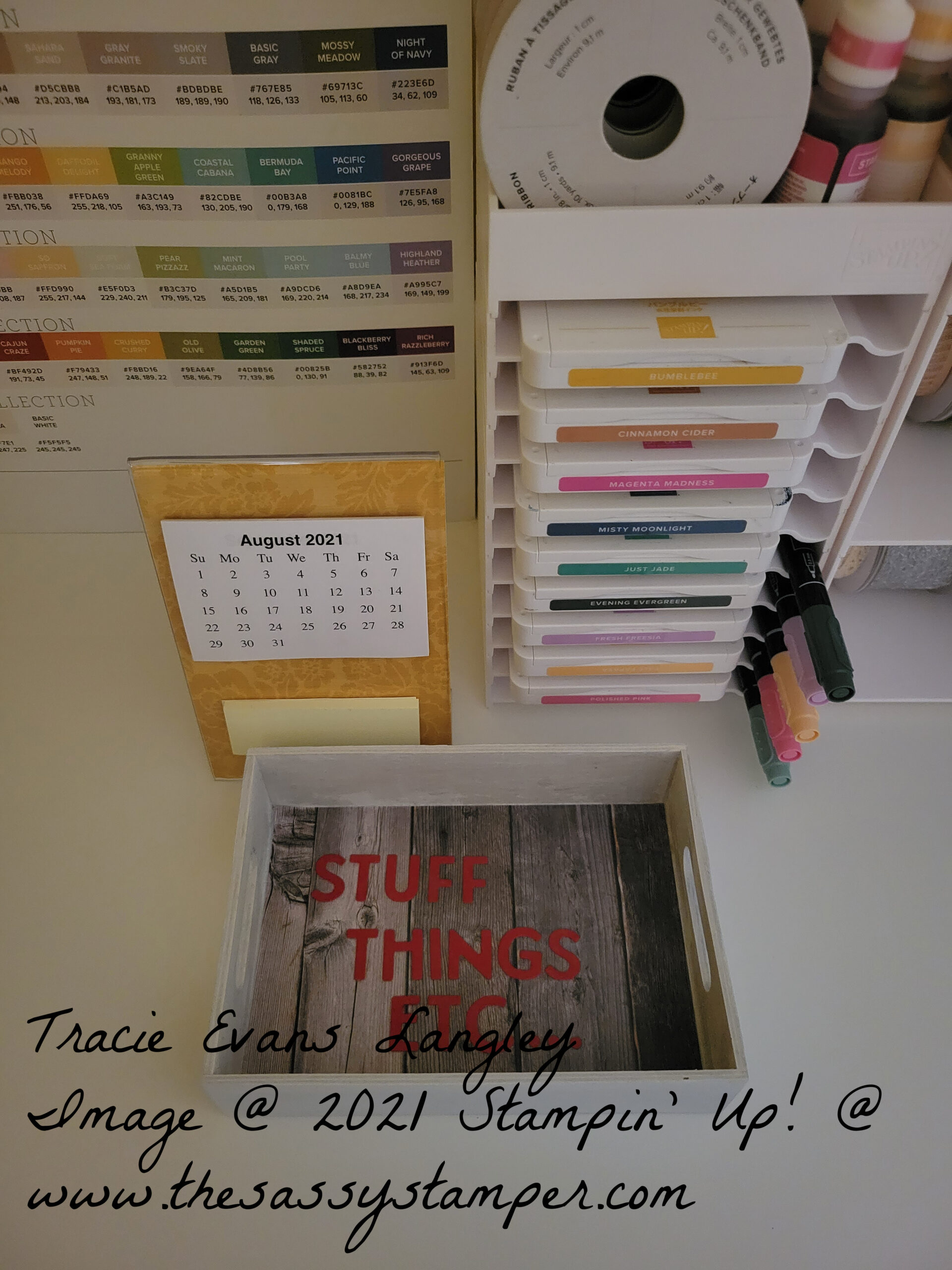 Before I give you the details for this project I want to share a little something in case you missed it, I love my team.  They are my friends and since my family live in Oklahoma they are in many ways my family and support network here in North Carolina.  We do stamp and craft together, but we also have dinner, celebrate holidays and birthdays and just hang out.  I can't imagine my life without them.  Being a Stampin' Up! demonstrator changed my life.  I have met the most amazing people who I would have never even crossed paths with otherwise.  If you have ever thought about becoming a part of the Stampin' Up! family I would love to share more about joining and my team, the Stamp Pad Society.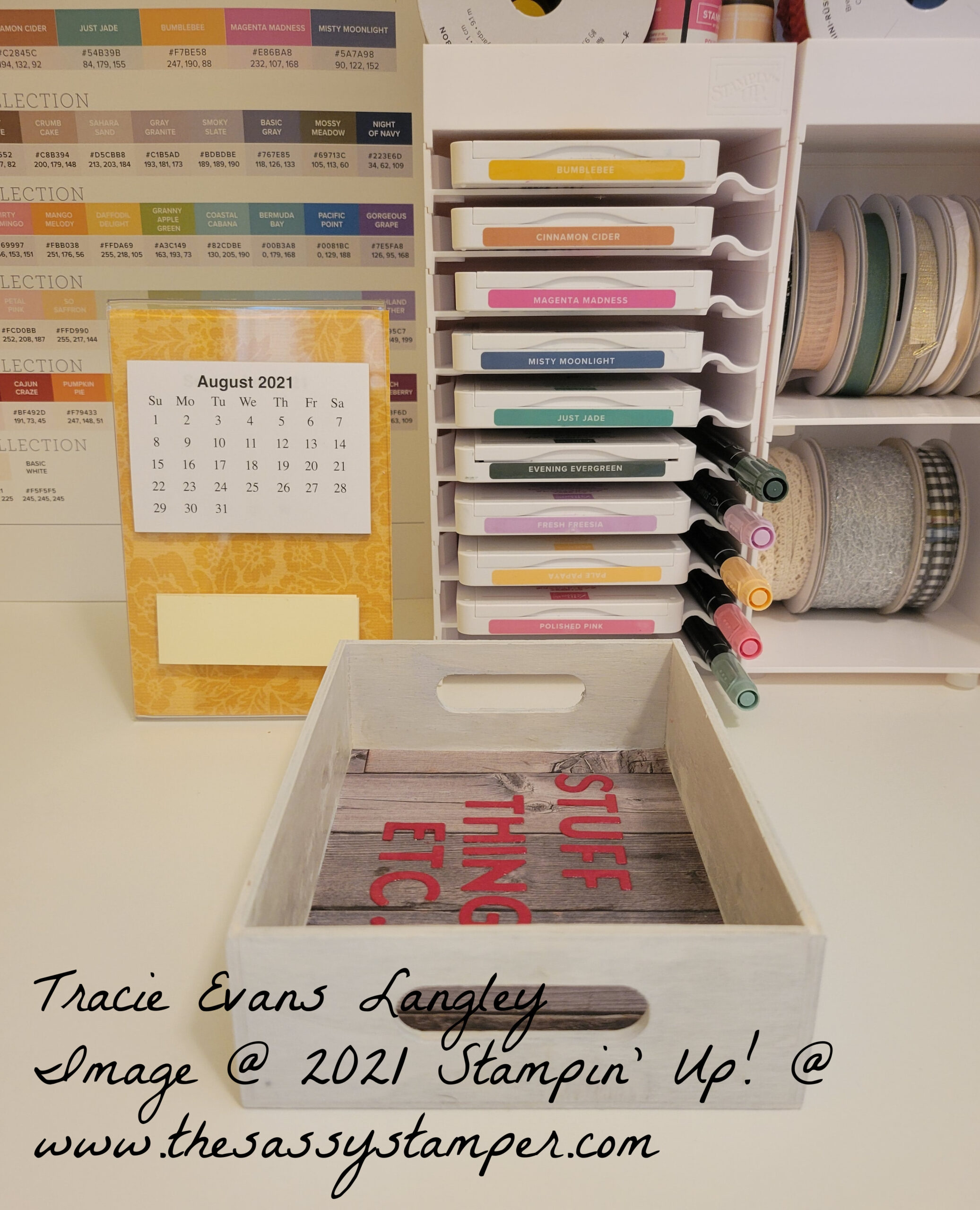 Okay, sorry.  I just had to share.  Now back to the project.  It is really quite simple.
First I painted the tray with a layer of white acrylic craft paint using a foam brush.  After it dried I added another layer of paint that I had colored with Smoky Slate Reinker.  I then let it dry overnight.
So the next day I  cut a piece of the In Good Taste DSP 6 1/4 x 4 1/4 and applied a coat of Mod Podge to the bottom of the tray then layered in the DSP.  I then applied several layers Mod Podge to the top of the DSP.  While this was drying I die cut my letters using Real Red cardstock  and the Playful Alphabet Dies.
I then applied Mod Podge to the back of letters and attached them to the DSP.
Finally, I applied a three more coats of Mod Podge over the letters and DSP and let it dry.
Now my cute little tray is all ready for our next guests to use and enjoy!
Thank you so much for letting me share my project with you.  While I am done and am off to enjoy a little wine and takeout on the pool deck with friends (it's too hot to cook in my kitchen) you are not!  Go see what Tina Lesson has to share.  I know it is terrific!
Thank you for letting me share.  If you have questions about this project, need to order supplies or would like to learn more about becoming a member of the Stampin' Up! family and the Stamp Pad Society I would love to help.
Stay Safe & Crafty!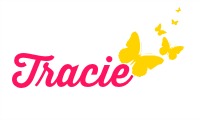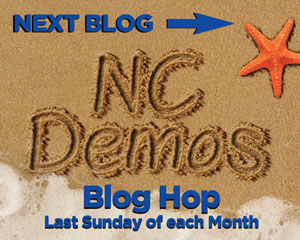 NC Demos August 2021 Blog Hop – Inspiration From My Kitchen