Welcome to our December 2021 NC Demos Blog Hop!  We are so glad you are here?  If you didn't get a chance to stop by and see
Amanda Howard's pos
t be sure to do it!  You will be glad you did.
Christmas is over and the New Year is nearly here.   It is time to start thinking about birthdays, thank you's and all the other cards we send throughout the year.  This month's theme was a challenge to make a project inspired by the fun game created by our fellow NC Demo Tamra Davis!  If you love this idea you can order your own set of Challenge Dice on her Etsy Page.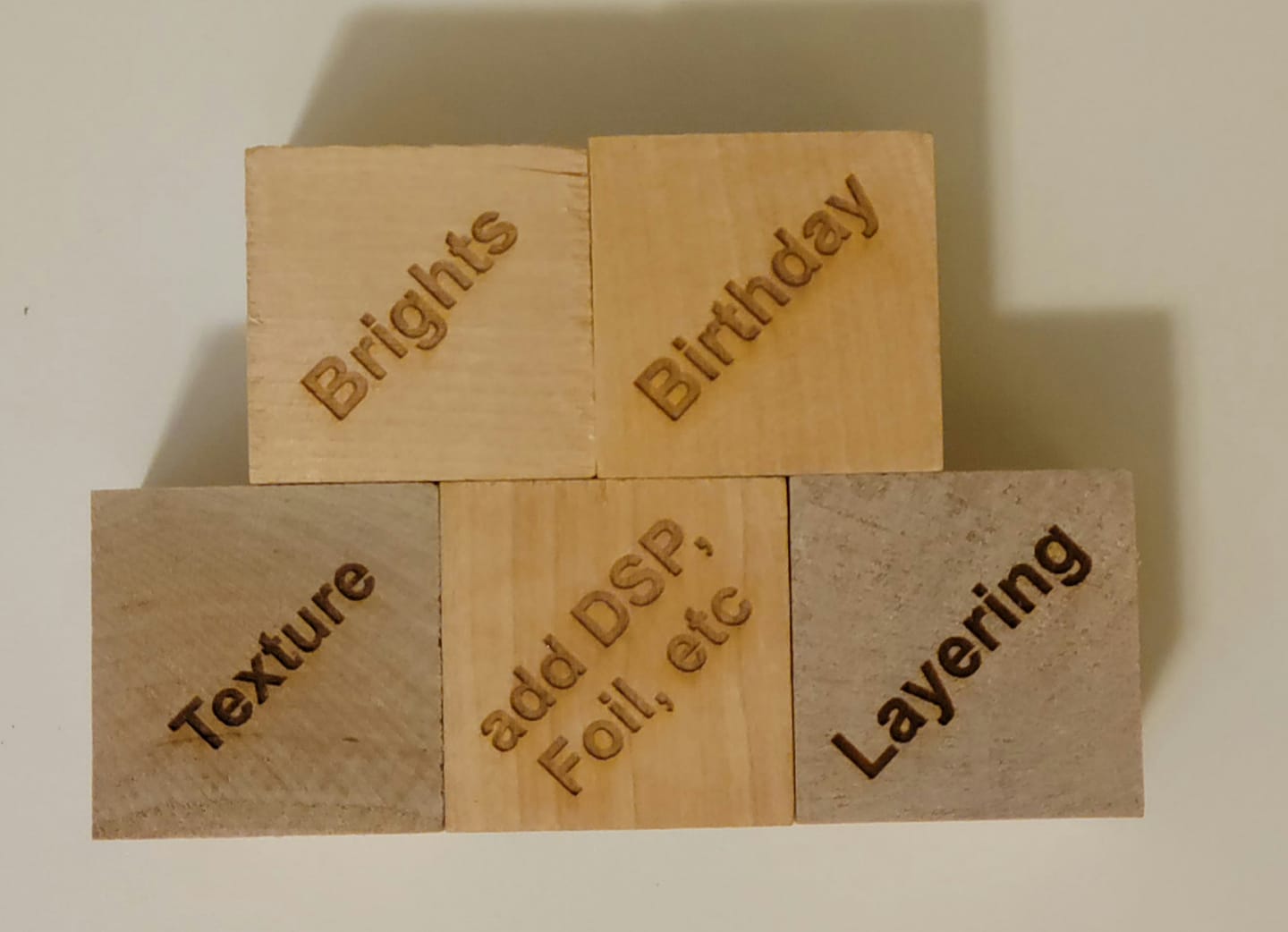 Our project was to include the following:
Theme: Birthday
Color Scheme: Brights
Techniques: Texture and Layers (at least 3 layers)
Accent/Embellishment: DSP, Foil or other Specialty Paper.
This really was a pretty straight forward project.  I wouldn't say easy and probably not for a beginner, but definitely doable and easy to duplicate in multiples.
So, after deciding on my colors, I love the Brights and Poppy Parade & Granny Apple Green top my list, I had to figure out what products to use.  I am SUPER excited about the 2022 January to June Mini Catalog that will go live on January 4th, but I wanted to use products that you and my customers might already have or can order today!  So, I chose the Painted Poppies and Peaceful Moments stamp sets along with the Poppy Moments Dies.  I did all my stamping and die cutting first. This is new as I usually cut my card base and first.  Anyway, I also stamped my Happy Birthday and then used the  Rectangle Postage Stamp Punch to punch it out.  All of my stamping was don with the Tuxedo Black Memento Pad and I used scraps of Poppy Parade for the flowers and greeting.  I used scraps of Vellum Cardstock for the leaves just to give the ard more texture.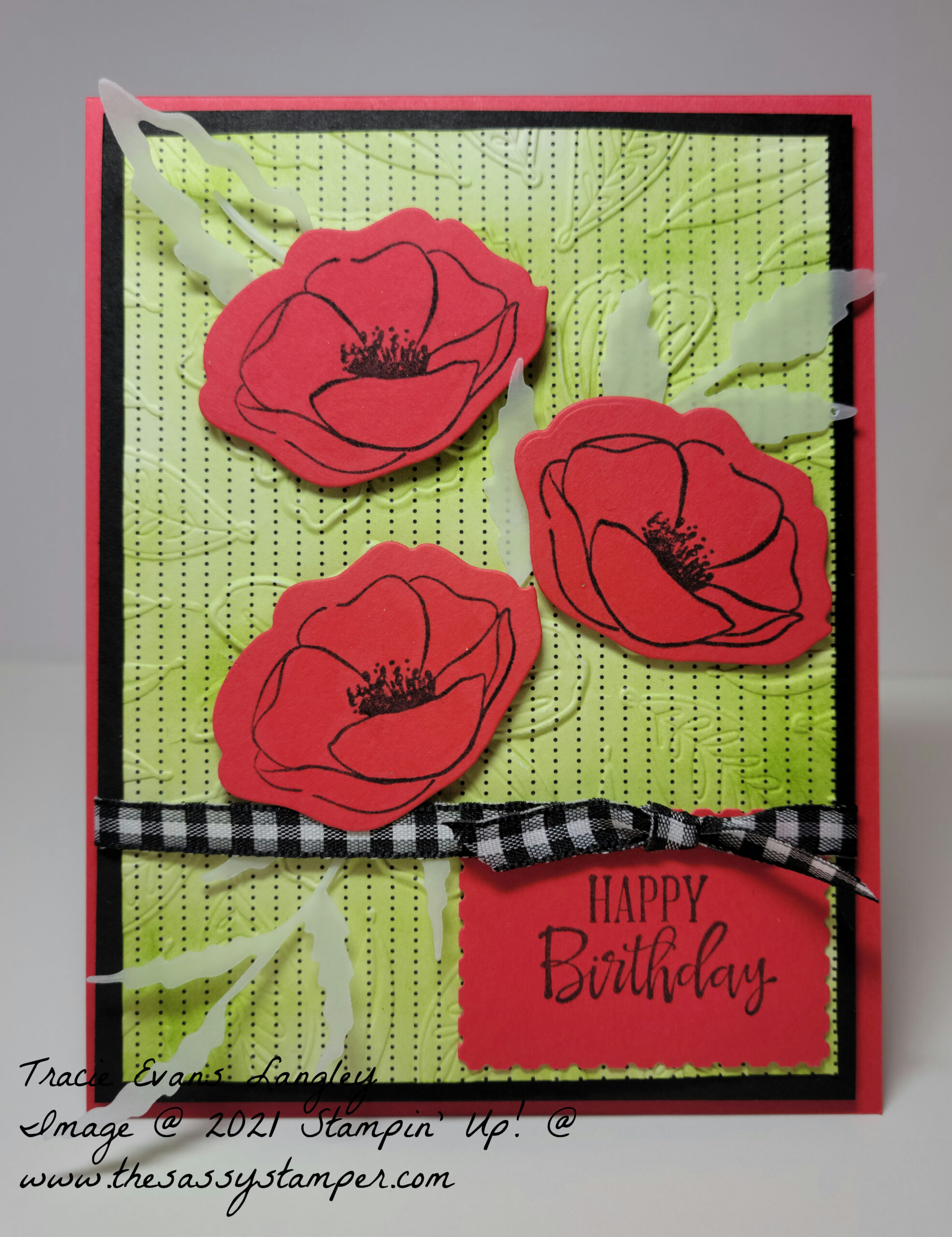 Next, I did cut my layers.  They measure as follows:
Poppy Parade 4 1/2 x 11 and scored at 5 1/2
Basic Black 4 x 5 1/4
Pattern Party DSP 3 3/4 x 5
Black & White Gingham Ribbon 12 inches.
I used a Blending Brush along with Granny Apple Green ink to color the black and white Pattern Party DSP then embossed it using the Bloom Hybrid Embossing Folder.
After I had all my pieces stamped and cut it was time to assemble my card.  I attached the Vellum leave to the DSP using Glue Dots then added my Poppies with Black Dimensionals.  I attached my greeting using Multipurpose Glue.  Test I tied my ribbon and then add the two layers to my Poppy Parade cardbase.  I finished off the fun challenge project by adding Wink of Stella to my poppies.  Now I just need to decide who is going to get this cheerful birthday card.  I suspect it will be a member of my amazing team, the Stamp Pad Society!  But don't tell them! =-)
I am all done and off to check out the rest of the hop and then to spend the last few hours of the holiday weekend with my family.  Come on along with me to see what
Tina Lesson
is sharing this month.  She always inspires me and I know she will inspire you, too!
Thank you for letting me share my card with you.  Please let me know if you have questions about my project, need to order any of the supplies, need help with a project or if you are in the Raleigh area how to join me to make this card at my January Coffee & Cards or Cute Cards Quick!
Happy New Year!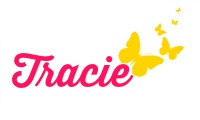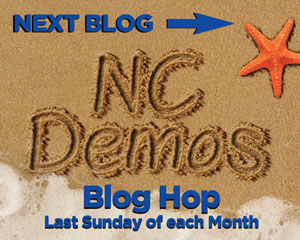 Product List
NC Demo December 2022 Blog Hop – It's A Challenge!