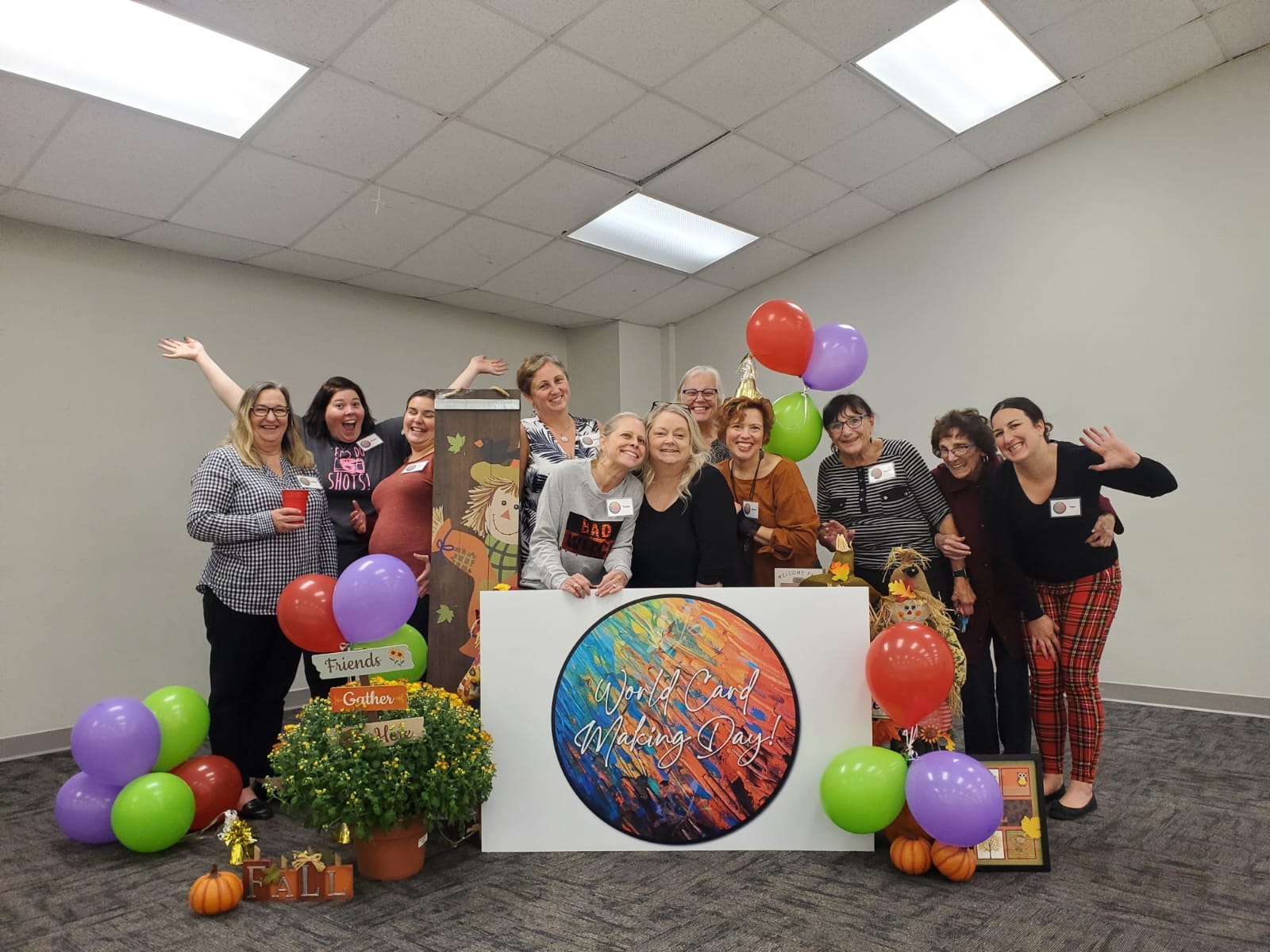 It just seems like World Card Making Day was yesterday, but when I look at my calendar it tells me that is was over a month ago.  Time certainly flies this time of year.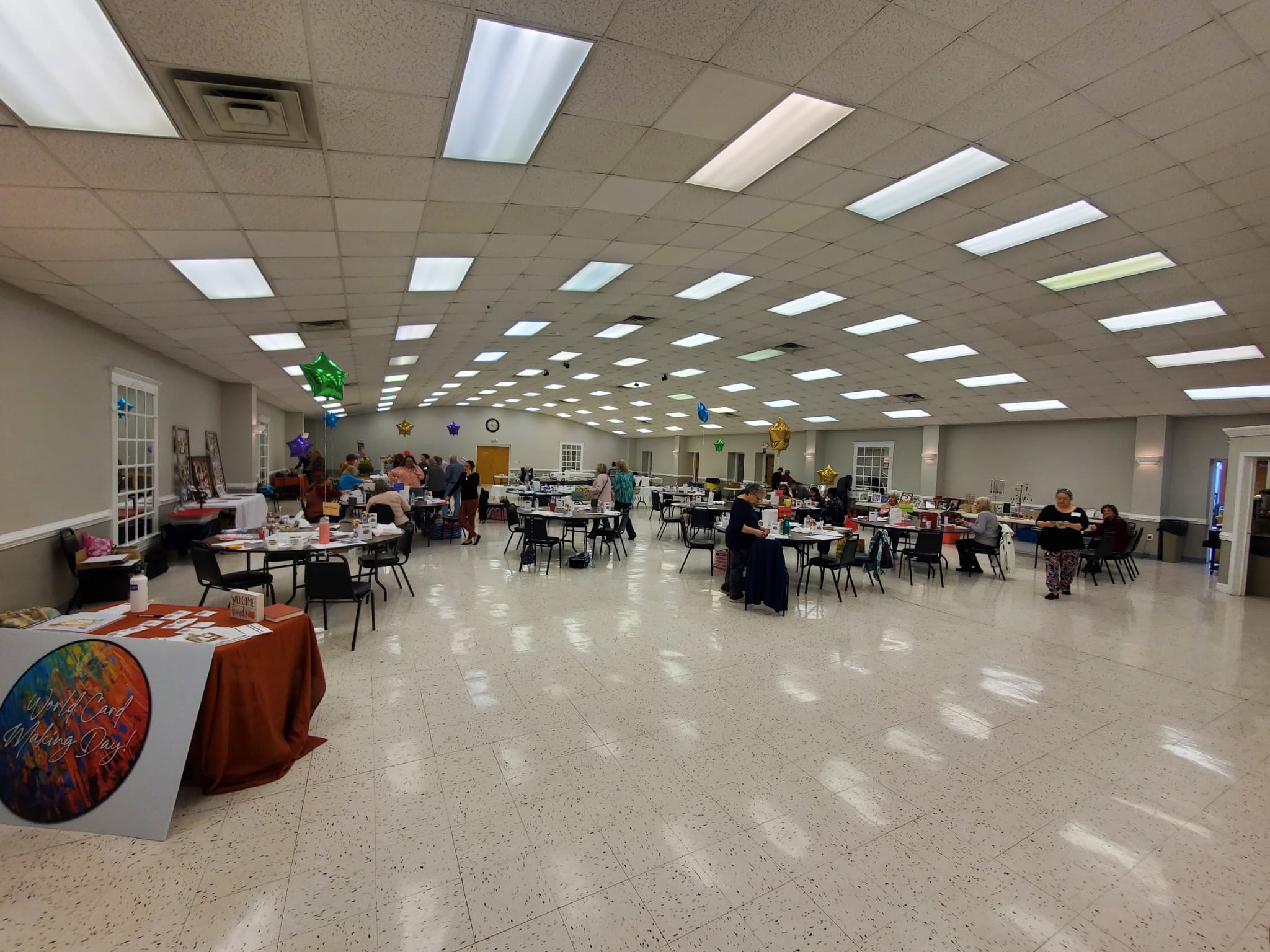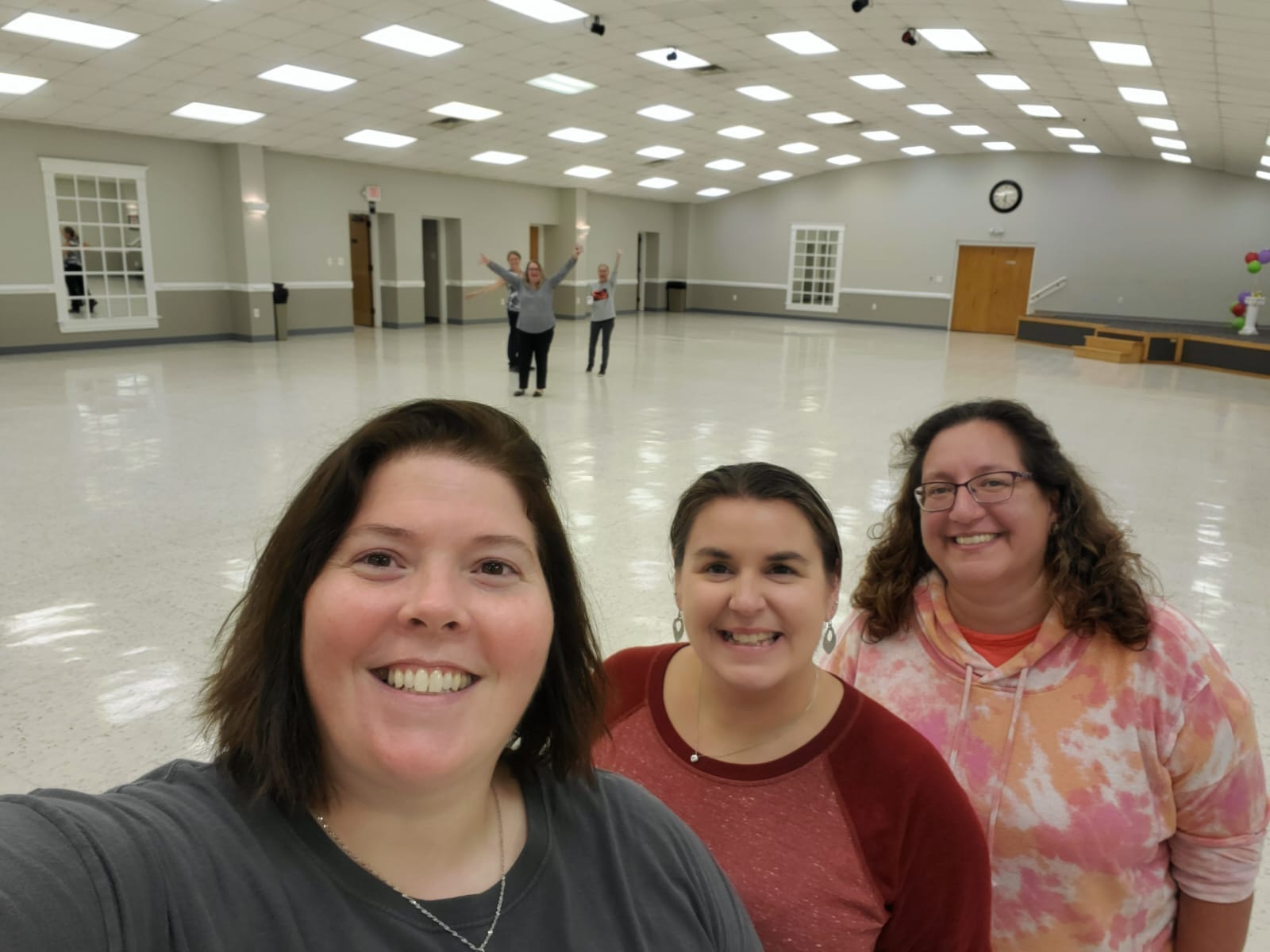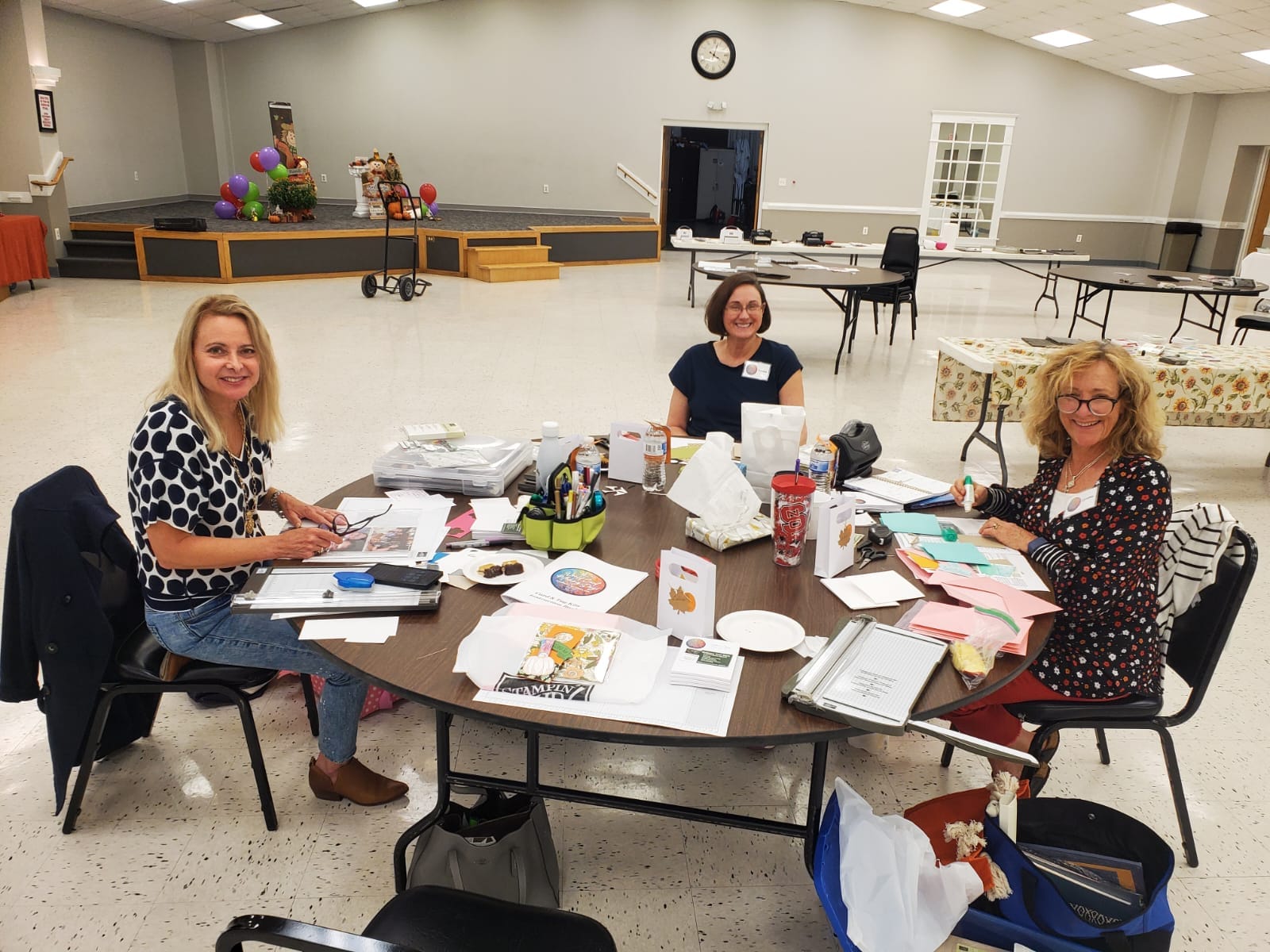 We had such a wonderful day stamping and socializing with our team, the Stamp Pad Society, our friends and customers that I wanted to take the time to share with you.  So, over the next few weeks I will be sharing some of the fun pictures from our event taken by our own Megan "Paparazzi" Mears the day of the event.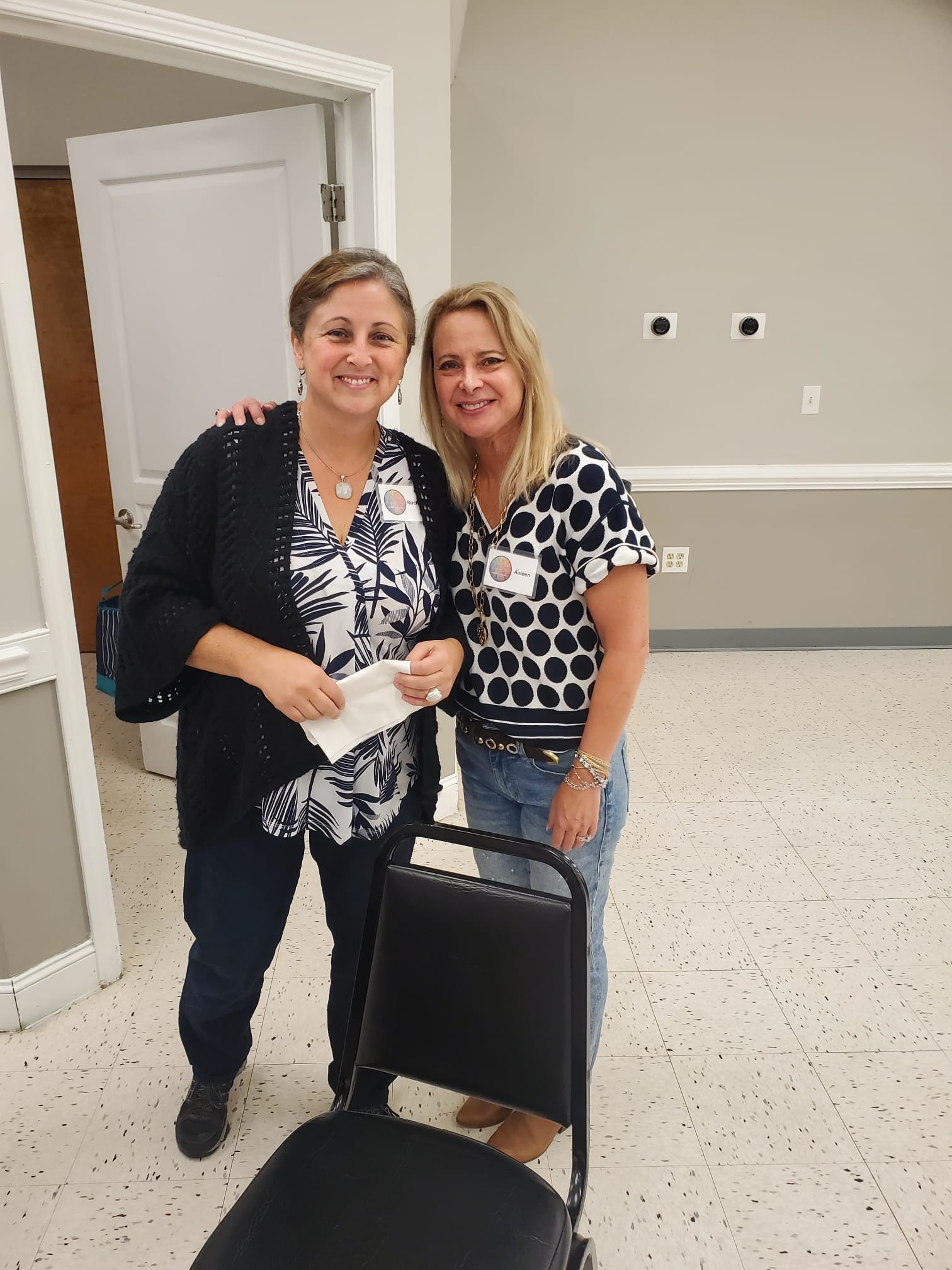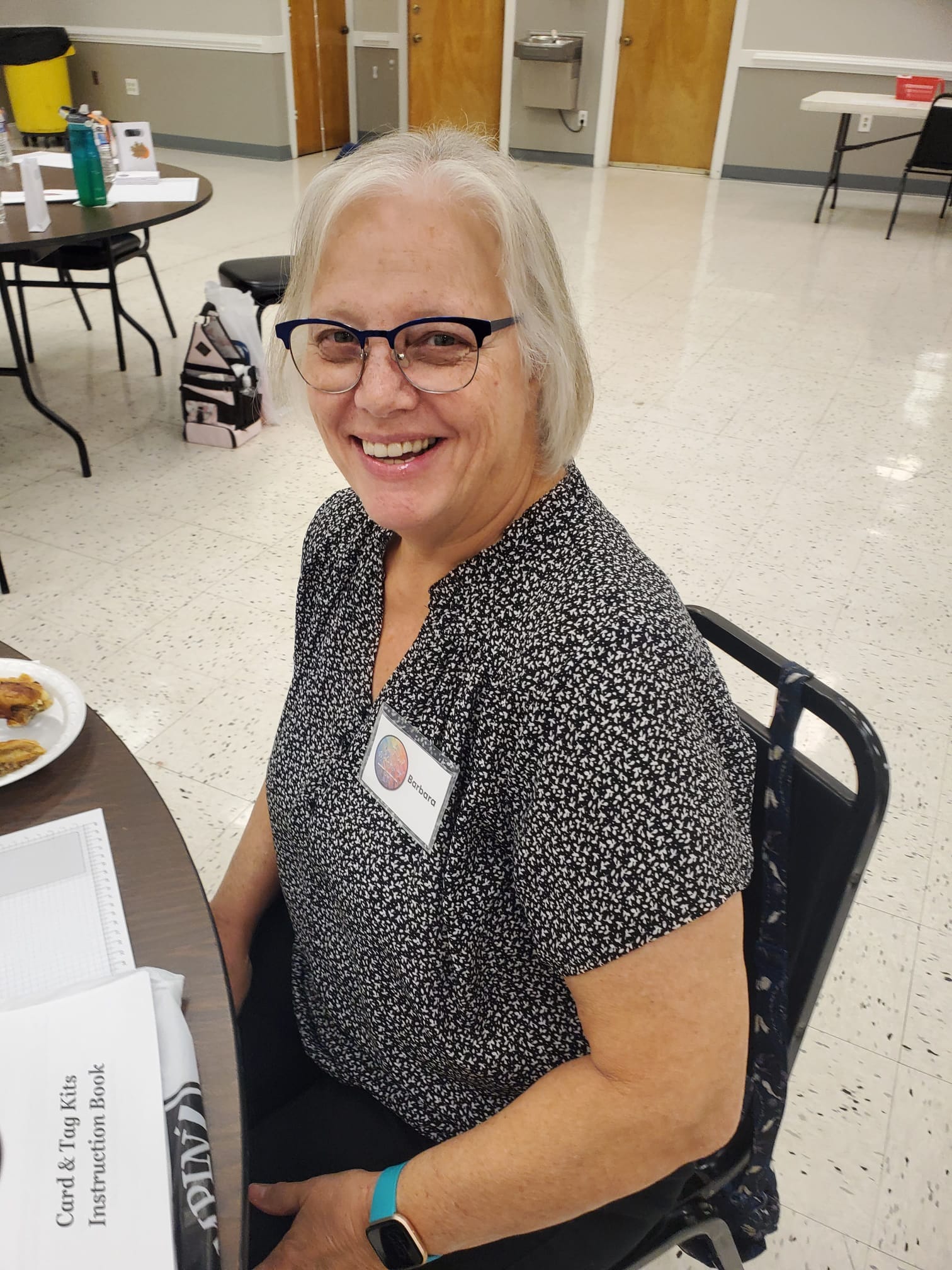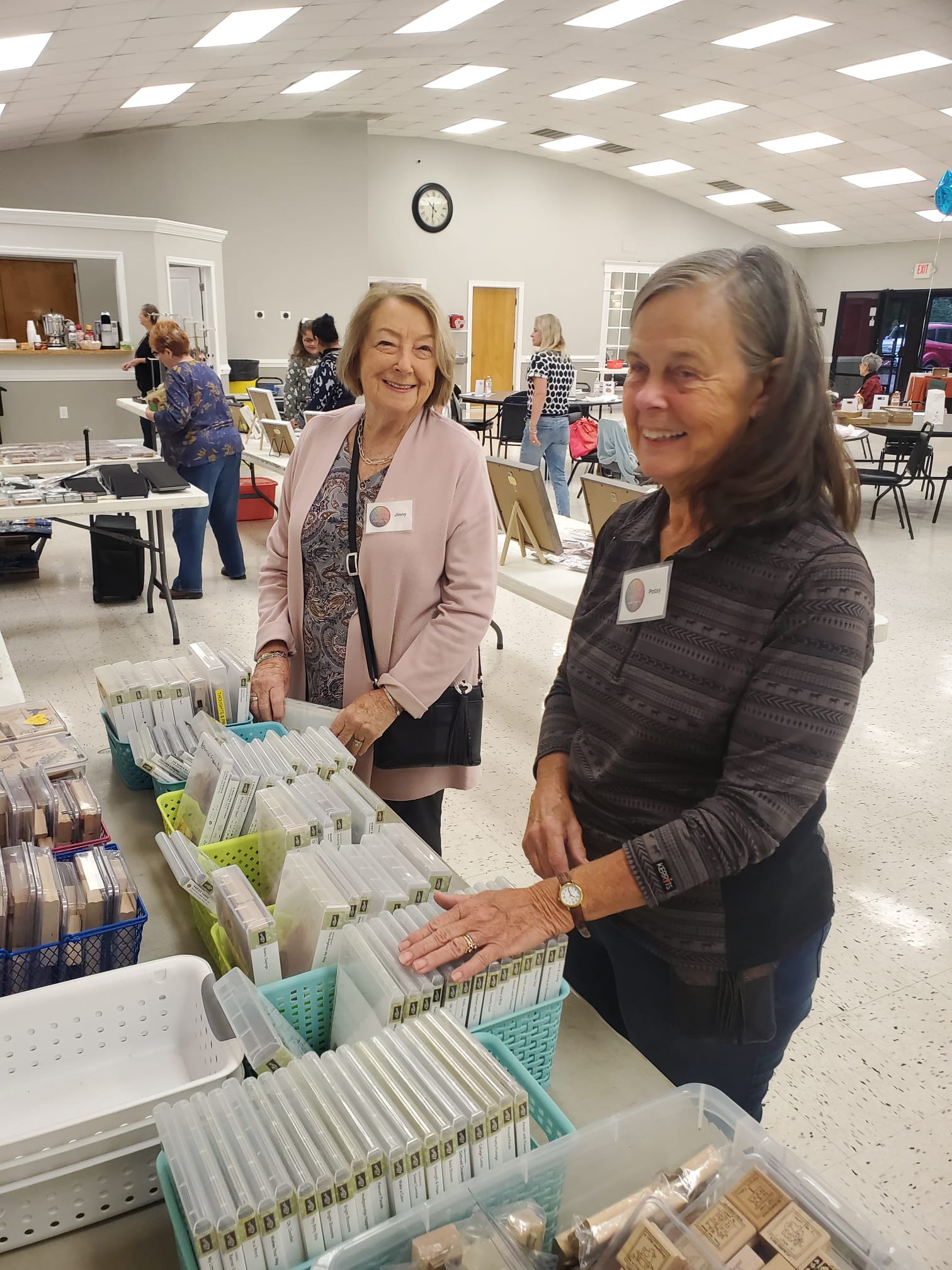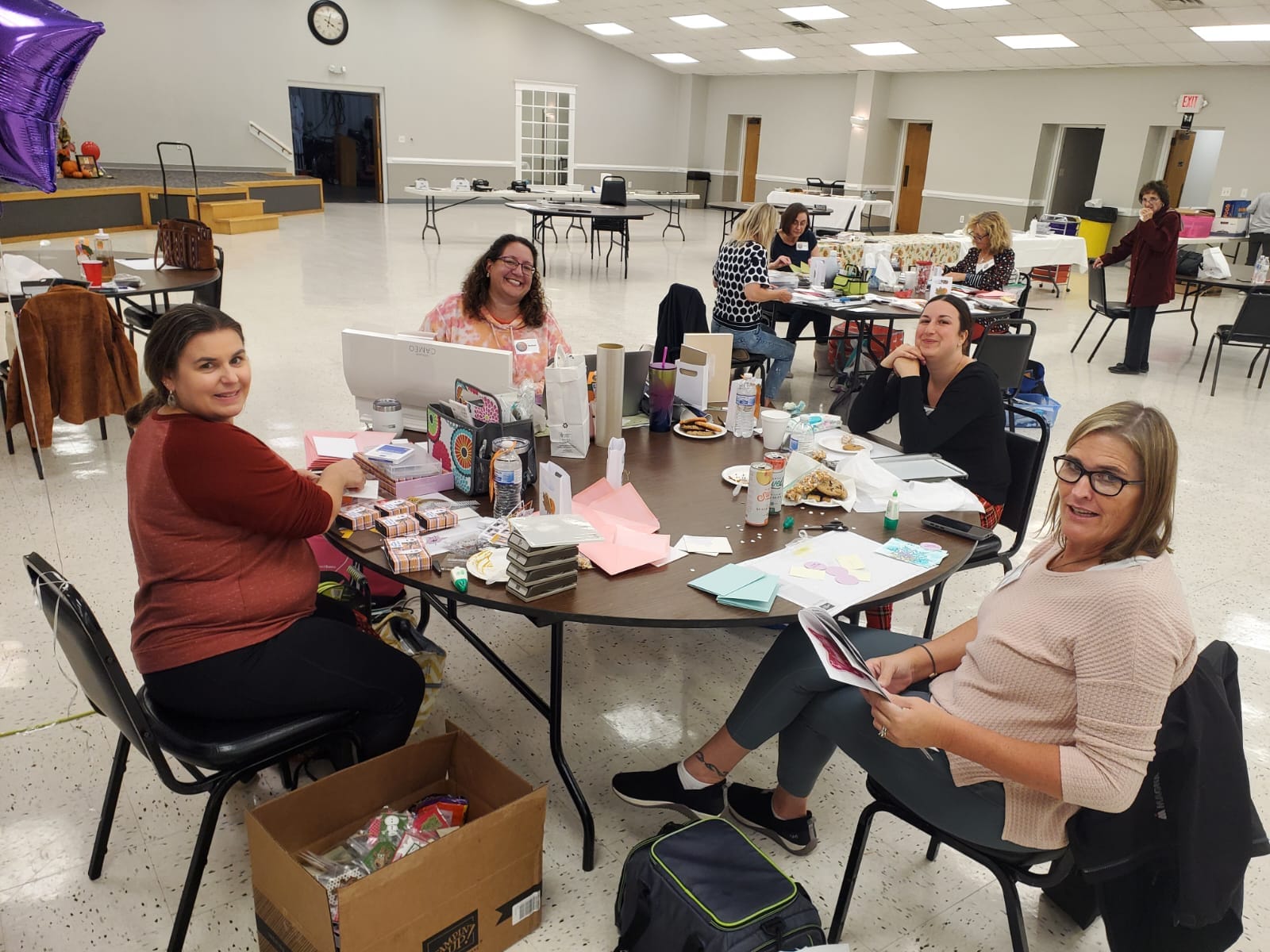 I will also share the cards and tags that were part of the kits that day.  I am starting with Christmas as I know that is what many of you are planning and creating right now.  We will start with Peace at Christmas.  This was a card I created in conjunction with my friend and team member, Linda Clough.  This card gave us both fits as we worked toward the perfect blend of stamping and getting the greeting piece just right.  In the end it was a fan favorite of those attending our World Card Making Day event.  I hope you enjoy it, too!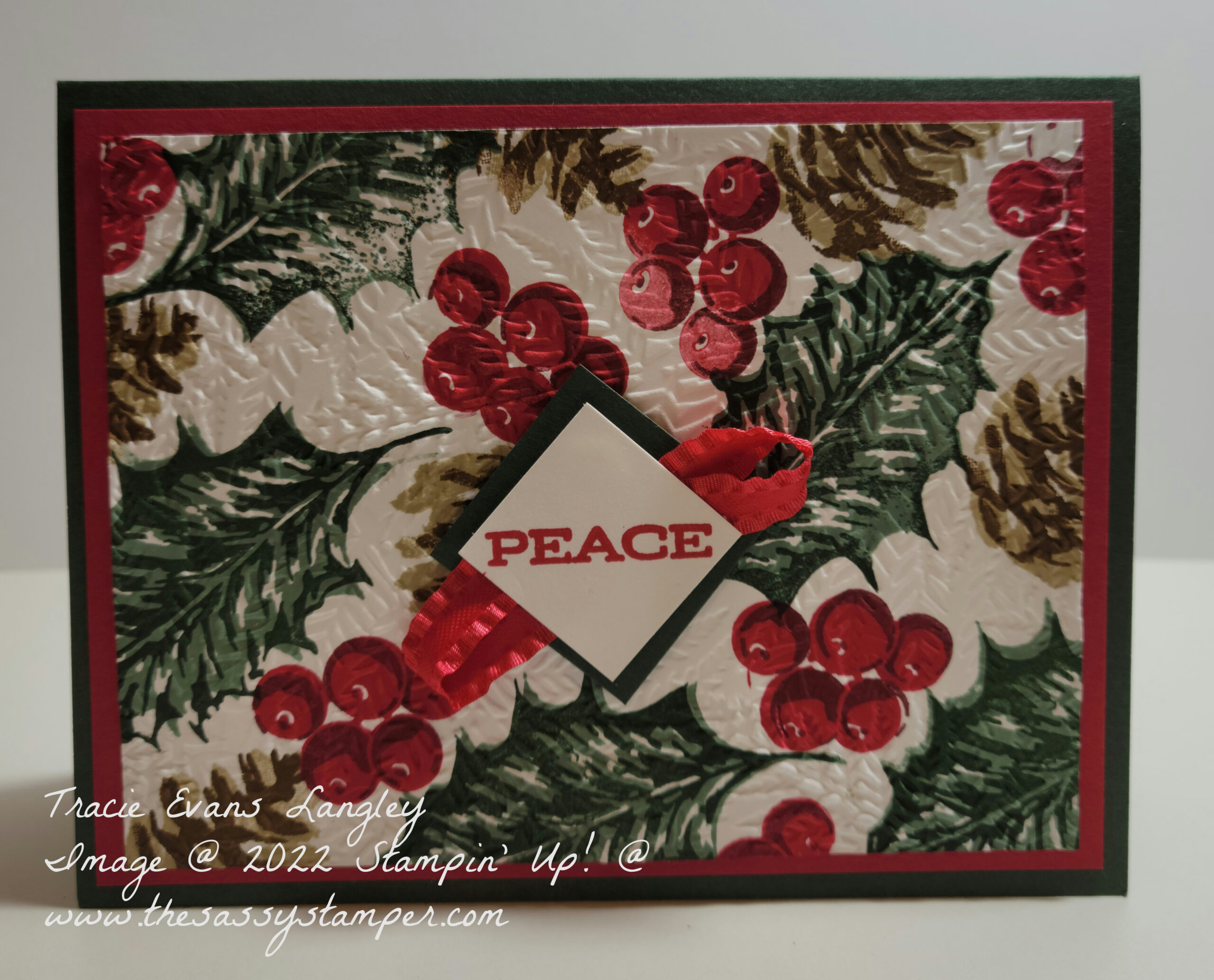 Peace at Christmas Card
Supplies:
Leaves of Holly & Christmas Season stamp sets
Fern Embossing Folder
Ink: Crumb Cake, Evening Evergreen, Merry Merlot, Real Red, Soft Succulent, and Soft Suede
Measurements:
Evening Evergreen 8 ½ x 5 ½ and score at 4 ¼
Evening Evergreen 1 1/4 x 1 1/4
Real Red 4 x 5 1/2
Basic White 3 3/4 x 5
Basic White 1 x 1
Mini Ruffled Ribbon 6 inches
Randomly stamp the inside of the leaves using smaller leaf from Leaves of Holly in Soft Succulent onto the piece of Basic White cardstock. Stamp the outside of the leaves in Evening Evergreen.
Randomly stamp the insides of the smaller pinecones from Christmas Season in Crumb Cake. Stamp the outside of the pinecones in Soft Suede.
Randomly stamp the inside of the berries from Leaves of Holly in Real Red. Stamp the outside/highlight of the berries in Merry Merlot.
Emboss the stamped piece of Basic White cardstock using the Fern 3D Embossing Folder.
Stamp the Peace from Leaves of Holly in Real Red onto the 1 x 1 piece of Basic White cardstock.
Make a loop out of the Red Ruffled Ribbon and attach the back of the 1 x 1 Basic White square. Attach this piece to the 1 1/4 x 1 1/4 piece of Evening Evergreen using Dimensionals.
Attach the Real Red layer to the Evening Evergreen cardbase using Multipurpose Glue.
Adhere the stamped piece of Basic White to the Real Red piece with Multipurpose Glue.
Finally, add the little tag to the card using Dimensionals.
Thank you for letting me share some of my amazing memories from this year's World Card Making Day.  Look for more fun photos along with card samples and instructions coming soon!
Happy Stamping!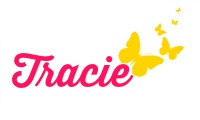 World Card Making Day Samples and Fun – Better Late Than Never!