Saturday, May 12, 2018
May 2018 Stamp "N Hop -New Catty Preorder!
Good afternoon from Raleigh, North Carolona, USA and welcome to the May edition of the Stamp 'N Hop.  This month we are sharing projects around the world using products we can preorder as demonstrators from the 2018-2019 Annual Catalog with goes live on June 1st.  If you have already visited Tracey Gouraud's blog you have already gotten an idea about how awesome the new catty is going to be and I hope you are as excited as all of us are!
I was waiting on my preorder to arrive, so my friend and fellow demo, Karel Standish, was kind enough to share her goodies with me while I waited on for mine.  We actully made three wonderful cards together, but I wanted to share the one we made using the Sitting Pretty Bundle. and Delightfully Detailed Note Cards & Envelopes.  I really loved the soft watercolor look of this project and think it will make the day of the friend who gets this pretty little note card.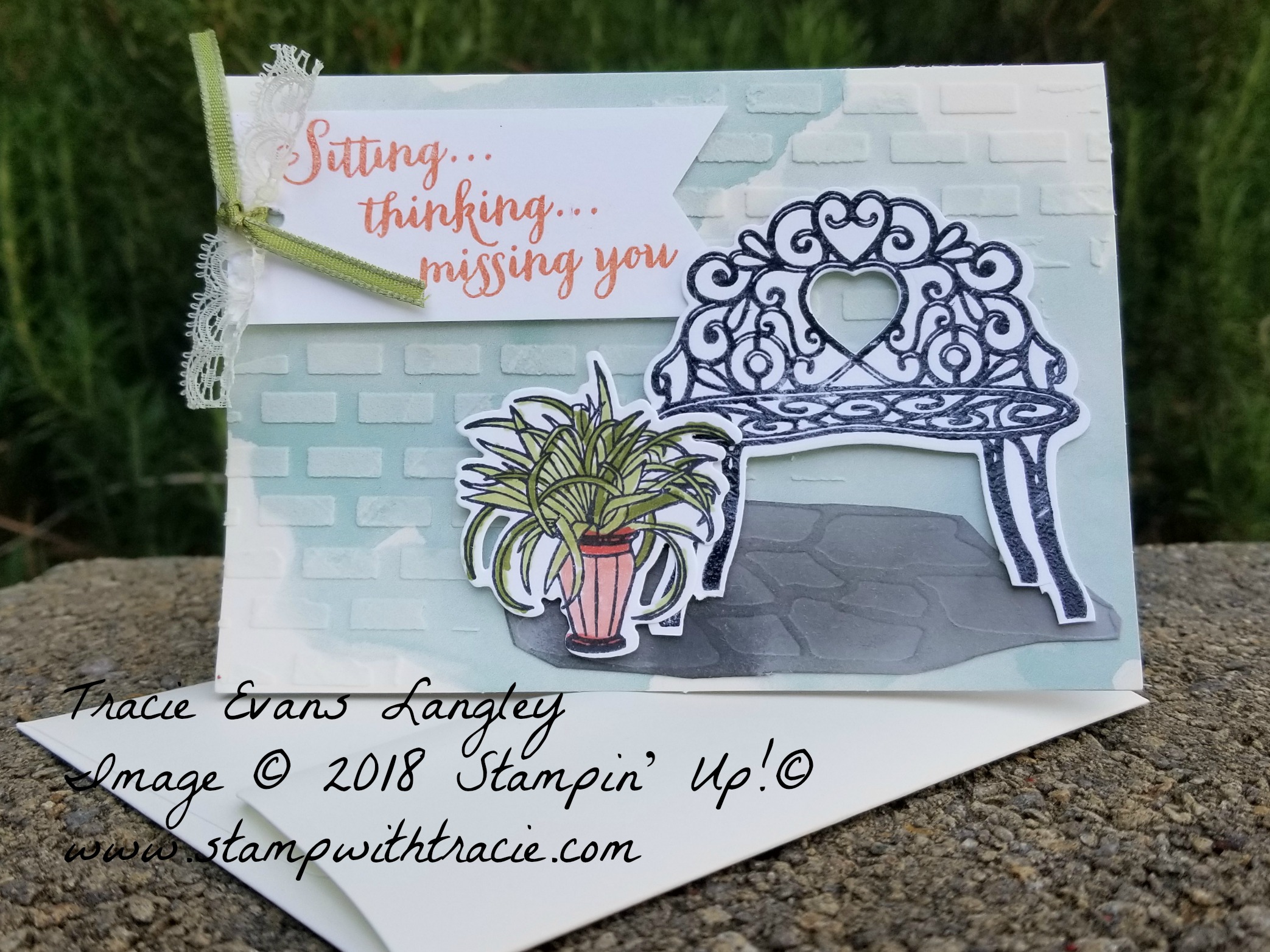 There is NO prep cutting to this project!  Just use your bone folder on the note cards and they are ready to go.  Everything else is just scraps of cardstock. The one thing that I reccomend for this project is that you apply your Embossing Paste using the decorative mask first, then stamp and die cut out the rest of your project while it dries.
I did use the Stampin' Blends to color the plant instead of using the stamps that are part of the set.  I was just in the mood to color. The plant and bench are both attached using a combination of Stampin' Dimensionals and Mini Dimensionals.
I just love these note cards and can see lots of possibilites for them.  It is a bit of a challenge at first as you don't have as much room as you could on a 4 1/4 x 5 1/2 inch card, but I love the chance to be creative and they are perfect for a quick note or to use as a gift card.
Well, that is all I have to share right now, but there is still lots of posts to see starting with Idonna Miller..  I am off to see what wonderful things she has made with the preorder products.  
I hope you have been inspired and are as excited about the new catalog as I am.  If you have questions about my project or want to get any of the fabulous products I have used please contact me and we will get them ordered starting June 1st  I would love to help you!
Happy Stamping!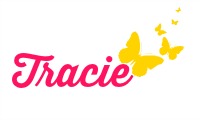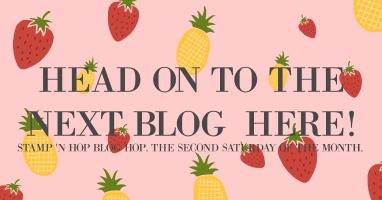 May Stamp 'N Hop Master List
POSTED AT MAY 12, 2018 12:00 PM  |     COMMENTS [4]
COMMENTS:
Those notecards are one of my favorites too. 🙂
Posted by Rachel Traudt on May 12, 2018 at 12:20 PM #
I love this bench. I also pre-ordered it but haven't tried playing with it yet. I also love the little bull dog in the set. Great work on your card.
Posted by Papered Chef on May 12, 2018 at 03:28 PM #
The detail with the ribbons is so lovely and an added pop!
Posted by April on May 12, 2018 at 08:36 PM #
I haven't brought the notecards…should I?? This set will be very versatile. Cheers Shaz
Posted by Sharon Dalton on May 13, 2018 at 12:17 AM #
2018, May 12, May 2018 Stamp "N Hop -New Catty Preorder!