Sunday, May 27, 2018
NC Demos May Blog Hop – How Do You Organize?
Good evening!  I hope you are having a wonderful Memorial Day weekend.  Thank you for taking a little time to drop by this month's NC Demos Blog Hop.  If you have already popped by Jo Anne Hewin's blog you know that this month's theme is a little different.  Since we are all getting ready for the new Annual Catalog to go live June 1st and with all the changes to colors, ink pads and the additon of lots of new goodies we thought this was a great time to show you how we go about organizing and storing some of our products.
I decided to share two things with you that I think are super easy to do and will help you keep track of your things.  The first one is the tool kit where I keep all my adhesive all the time and if I am traveling I add my paper snips and bone folder to it.  I use our Stampin' Up! Full Wood Mount Stamp Cases for this. I love that I can keep everything nice and neat and it can be out on my worktable, stored on the shelf with my stamps or I can easily throw it into my bag if I am traveling or off to a crop.  You can add your own covers to these so you can make them pretty and know exactly what's in them. The cover of the one I am sharing was one of the table treats all my guests received at this year's Scrappy Stampers' Getaway this past March.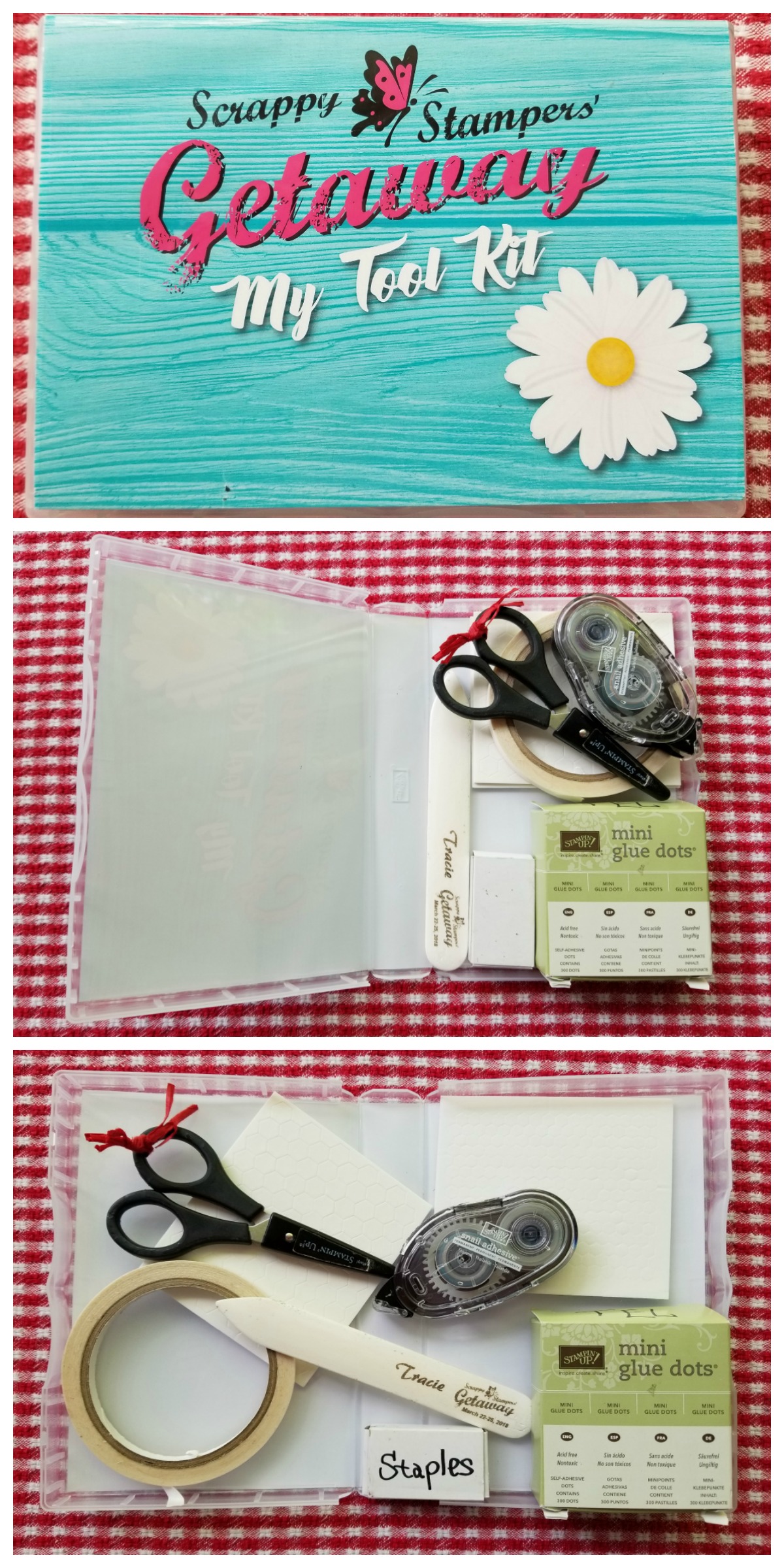 The second organzing idea I want to share is one that I got from my friend, Barbara.  I think it is brilliant! I have a terrible time remembering all the names of stamp sets and their coordinating framelits, thinlits and punches.  Barbara found this great idea of writing the names of the coordinating products. I keep all my stamp sets, framelits and thinlits alphabetical so this make finding the coordinating product a breeze!  If you didn't notice both of the bundles I am showing you will be available on June 1st in the new Annual Catalog! You are going to want to add them to your wish list! Or if you would like to be able to order them today contact me about making them a part of your very own Starter Kit!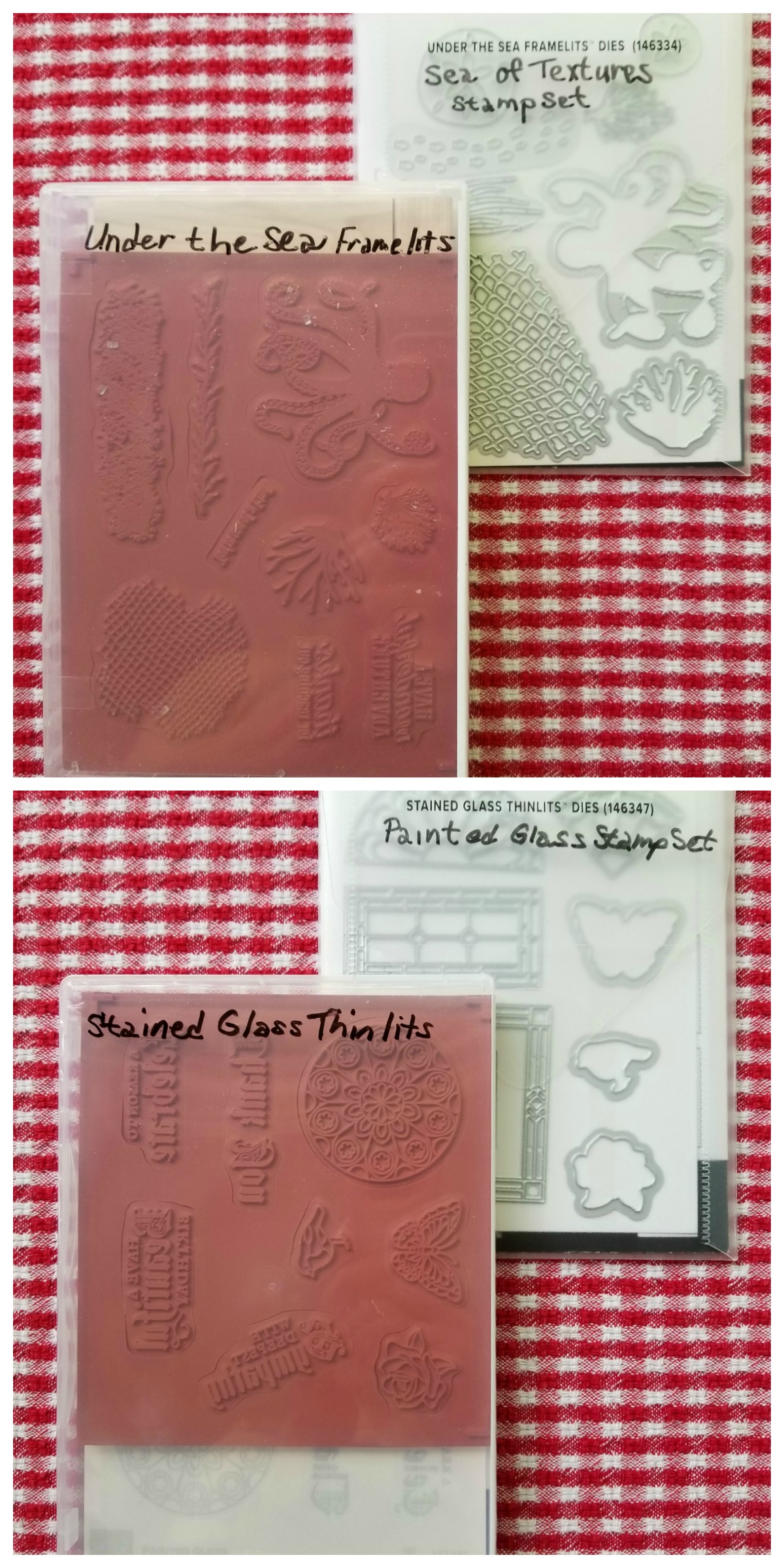 I hope this has helped you to get a bit more organized and ready for all the new goodies you are going to want to add to your crafting stash.   Plesae let me kow if you have questions or want to add anything to an order. I would love to help you!
That is all I have to share this month.  I am off to see what Sharon Maranich has to share.  I know you will want to take a look, too!
I hope you enjoy the rest of your holiday weekend!
Happy Stamping!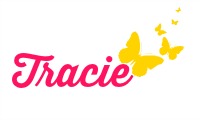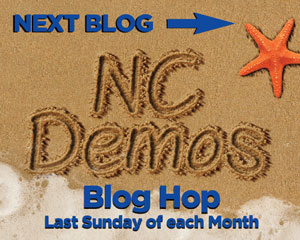 May Blog Hoppers
Toni Campana –
http://www.stampinup.net/esuite/home/tonimariscreations/blog?directBlogUrl=/blog/10706/entry/nc_demos_may_blog_hop
Jo Anne Hewins –
http://luv2create.typepad.com/my_blog/2018/05/nc-demo-blog-hop-organization.html
Tracie Evans Langley –
http://www.stampinup.net/esuite/home/traciesallaboutstamping/blog?directBlogUrl=/blog/86481/entry/nc_demos_may_blog_hop2
Sharon Maranich –
https://inkiefinger.blogspot.com/2018/05/nc-blog-hop-all-about-storage.html
Frances Wagner –
https://wagstamps.blogspot.com/2018/05/nc-demos-may-blog-hop-how-do-you.html
POSTED AT MAY 27, 2018 08:00 PM  |     COMMENTS [3]
COMMENTS:
Tracie, good idea to cross reference your dies and stamps.
Posted by Frances on May 27, 2018 at 09:18 PM #
Thanks, Frances! I love it when I learn something fabulous from my customers!
Posted by Tracie Evans Langley on May 27, 2018 at 09:24 PM #
Good tips Tracie. I love your tip about keeping your "go to" products in an empty stamp case. I have a small empty stamp set on my desk filled with dimensionals and glue dots (from Paper Pumpkin) so I can get to them readily.
Posted by Sharon on May 28, 2018 at 12:12 AM #
2018, May 27, NC Demos May Blog Hop – How Do You Organize?