Sunday, September 30, 2018
NC Demos September 2018 Blog Hop – Think Outside the Box
Welcome to the NC Demos September Blog Hop. If you have already visited blog of the very talented,Jo Anne Hewins you know our theme this month is thinking outside the box. So we are sharing projects created using anything that comes in a box or kit. 
Since I have been on Thailand for the last two weeks this was a great theme for me. I always love to have something to work on while we travel and Stampin' Up! kits including card and tag kits, Paper Pumpkin and the Memories & More kits make it so easy to have everything you need, but only take up a small amount of space in your carry on or luggage.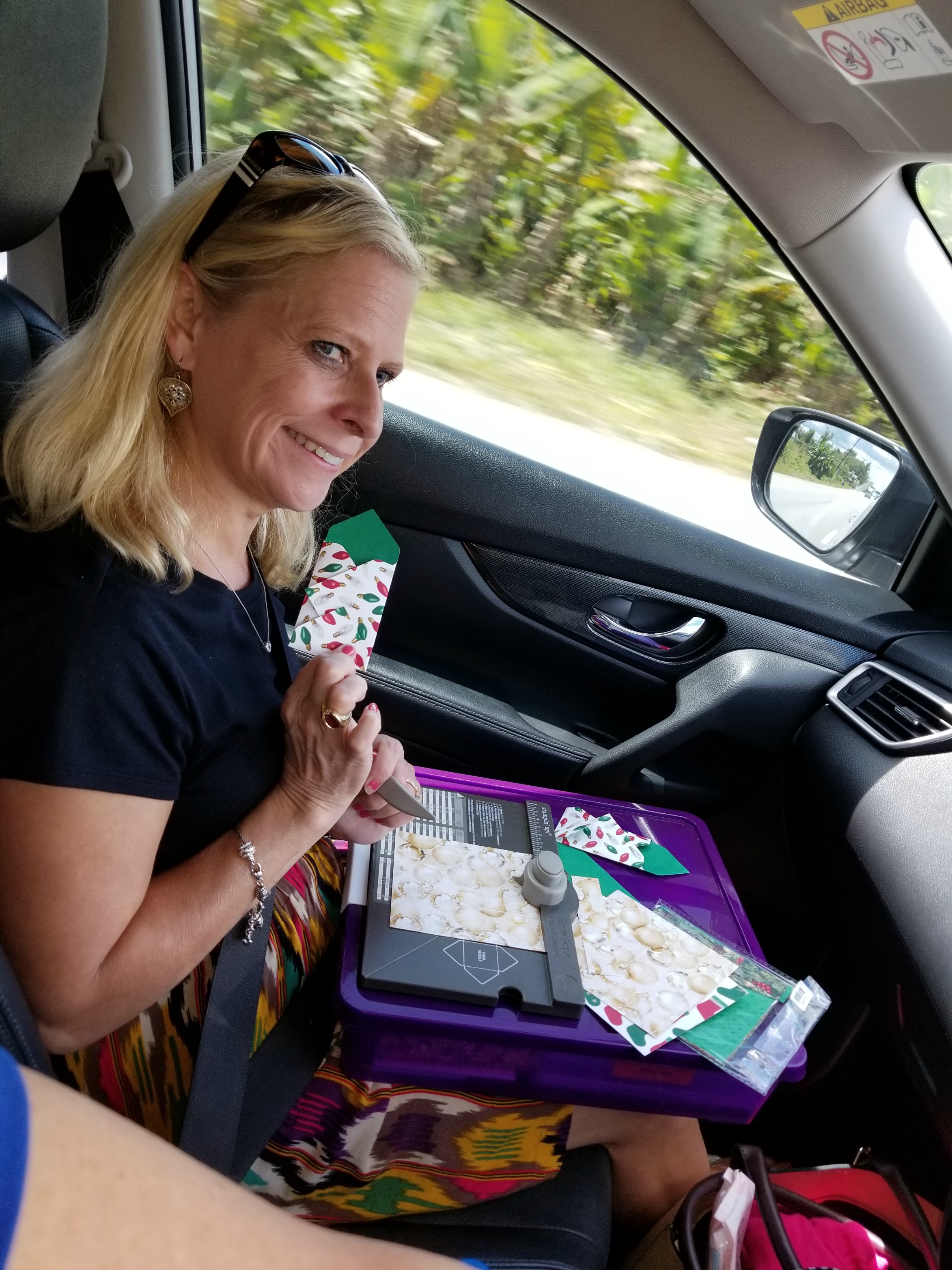 I actually brought two different kits this time. The first one is a Memories & More kit to make samples for an upcoming stamp camp. You can see some of these samples on the Stamp Pad Facebook page. I also brought the Christmas Traditions Punch Box to make gift card holders that i plan to have for sale at the Sip, Shop & Support event I am helping host in two weeks. If you are in the Raleigh area please join us on October 16th. See all the details on my blog or on Facebook.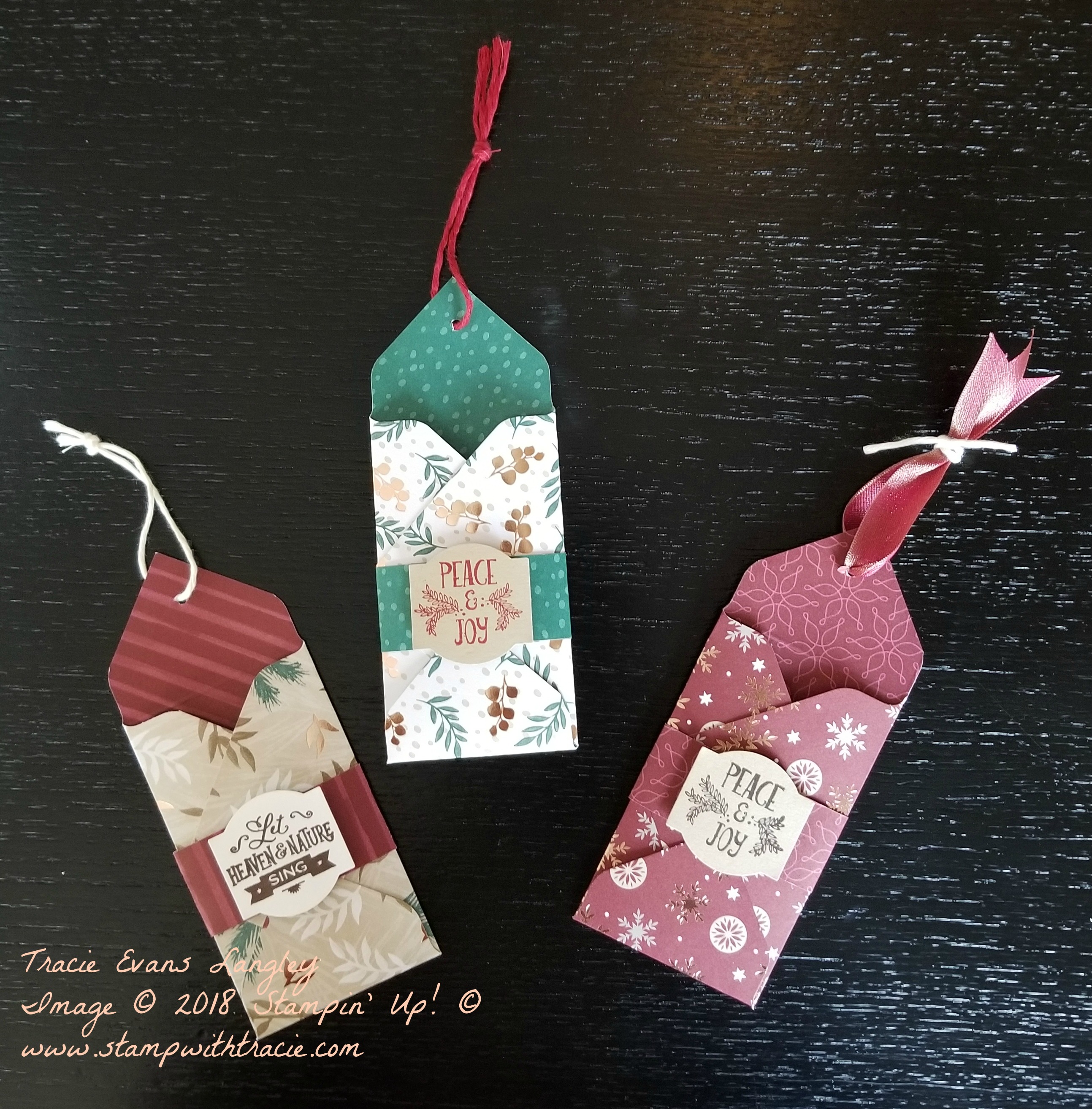 Anyway, These little gift card holders are so quick and easy to make with the Envelope Punch Board, just a little DSP and adhesive. Then you csn finish the off with the darling tags made with the stamps and coordinating punch from the Punch Box. Use the measurements for the smallest envelope on the Envelope Punch Board.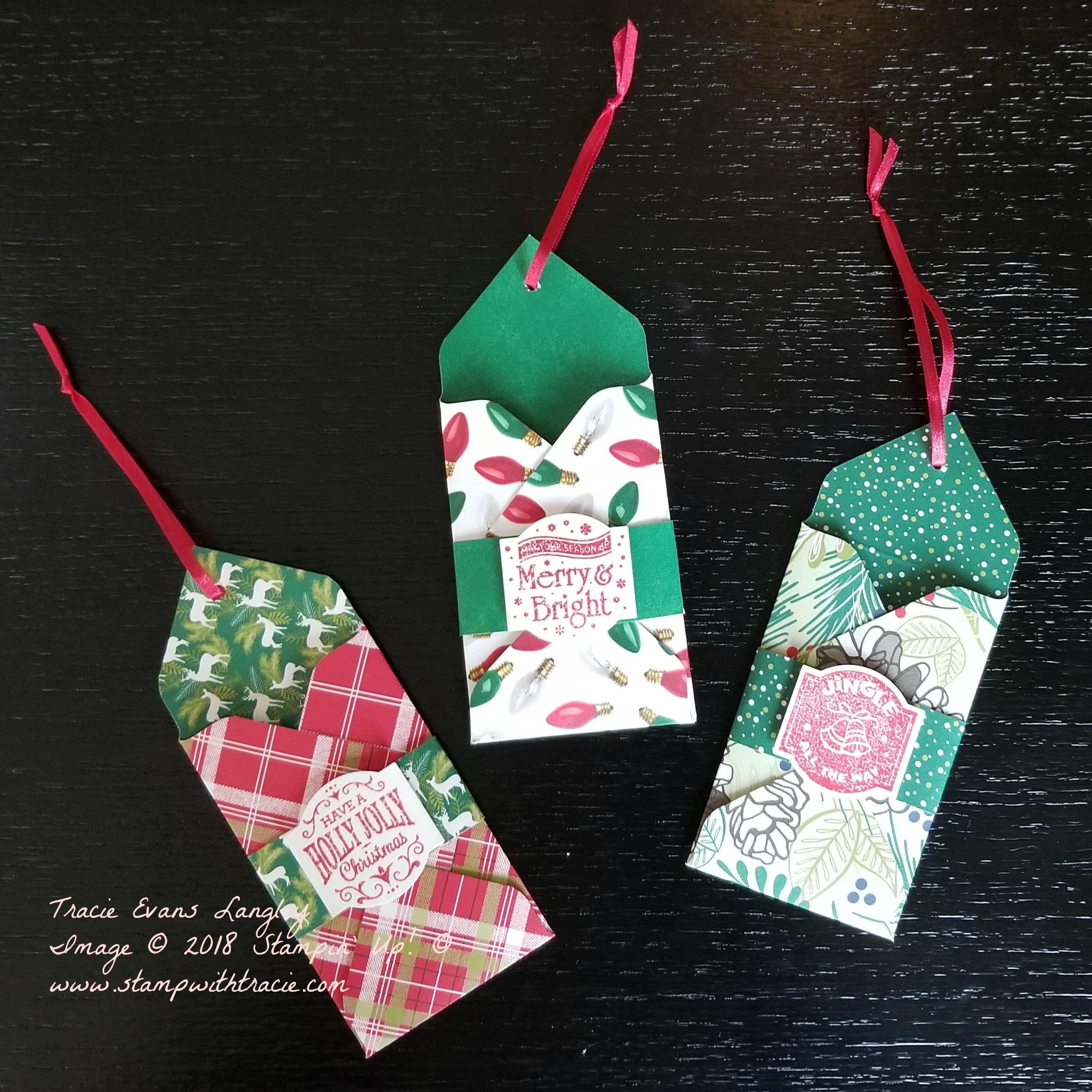 Well, i am off to enjoy our last day in Thailand. If you have questions or would like to add any of the supplies I have used to your stamping stash please let me know. I would love to help you!
Don't forget to pop on over to see the fab project Frances Wagner has to share this month!
Happy Stamping!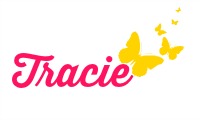 September Blog Hoppers
Tamra Davis –
http://www.theCardLadies.com/nc-demos-blog-hop-thinking-on-the-diagonal/
Jo Anne Hewins – http://luv2create.typepad.com/my_blog/2018/09/nc-demo-blog-hop-inside-out-outside-the-box-1.htmll
Tracie Evans Langley –
http://www.stampinup.net/esuite/home/traciesallaboutstamping/blog?directBlogUrl=/blog/86481/entry/nc_demos_september_2018_blog
Frances Wagner –
https://wagstamps.blogspot.com/2018/09/nc-demos-september-blog-hop-cruise-fun.html
POSTED AT SEP 30, 2018 08:00 PM  |     COMMENTS [0]
2018, September 30, NC Demos September 2018 Blog Hop – Think Outside the Box