Good evening and welcome to the February edition of the NC Demos Blog Hop!  We are SO glad you are here!  If you dropped by Laurie Meier's fantastic post you know this month's them is a little buggy. All our current Stampin Up! catalogs, Annual, Mini and SAB are an entomologist dream with bees, ladybugs, butterflies and dragonflies!  So, we were supposed to use our favorite insect set to create a bee-autiful!
So, I know we are all a buzz about the July to July Mini Catty and Sale-A-Bration, but I have been feeling a little guilty lately about all the stamp sets, dies and DSP I have that I have only used once or not at all from the Annual Catalog.  So, I decided to to the opportunity to use the Painted Glass stamp set and the coordinating Stained Glass Dies which I paired with the Magnolia Lane DSP and the Perennial Essence Vellum cardstock.  I did a quick flip through of all my embossing folders and decided to use the Country Floral 3D Embossing folder since I couldn't remember the last time I used it.  I really like the way all of the these different products came together to create what I think is a very lovely and elegant thank you card.
Here are all the measurements for this card just in case you need them:
Petal Pink cardbase 4 1/4 x 11 and scored at 5 1/2
Magnolia Lane DSP 3 1/2 x 3 1/2
Petal Pink Perennial Essence Vellum Cardstock 2 1/2 x 2 1/2
Scraps of Basic Black, Smoky Slate and Whisper White
I used SNAIL to attach the Basic Black frame to the Petal Pink Vellum then go over the sticky part with an Embossing Buddy.  The SNAIL will look shiny, but won't be sticky.  This is a trick I learned from one of my fellow NC Demos at a Quarterly Meeting a couple of years ago.  I thought it was brilliant and I think you will like it, too!
Thank you so much for bugging out with me for this month's blog hop.  I hope I have inspired you to go and use something that you have had for a while, but that has been pushed aside for something new.  I am fluttering off to see what  what Ariel Matera has created for us tonight.  I know it will be amazing as always.  I hope you will join me!
Until next month!  Happy Stamping!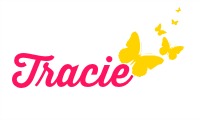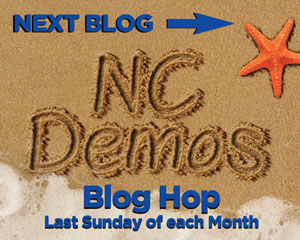 March Blog Hoppers
Jo Anne Hewins – https://luv2create.typepad.com/my_blog/2020/02/nc-demo-blog-hop-for-february-bug-out.html
Amy Kinler – https://stampinwithaheart.com/painted-poppies-and-bugs-a-nc-demo-blog-hop/#.XlMjMJVKiDI
Tina Lesson-https://stampingkz.blogspot.com/2020/02/february-2020-nc-demos-blog-hop.html
Toni Campana – https://wp.me/p4tAAw-gq
Laurie Meier – https://stampedgreetings.com/happy-birthday-ladybug/
Tracie Evans Langley – https://wp.me/pbuEpC-9V
Ariel Matera – https://mermaidinkpad.wordpress.com/2020/02/23/nc-demos-february-blog-hop/
Product List
NC Demos February 2020 Blog Hop – It's a Bug's Life