Are you like me and want a little bit of ALL of the Designer Series and Specialty Paper in the 2020-2021 Annual Catalog? Well here is your chance to get a little bit of each one so you can decide which ones you need a whole pack of just for you!
This year's I Want It ALL Paper Share includes:
43 – 6×12 Sheets from the following paper packs: Artistry Blooms DSP, Forever Greenery DSP, In Good Taste DSP, Ornate Garden Specialty DSP, Peony Garden DSP, Playful Pets DSP, World of Good Specialty DSP and Brass Foil Sheets.
101 – 6×6 Sheets from the following paper packs: Flowers for Every Season DSP, Playing With Patterns DSP, 2020-2022 In Color DSP, 2019-2021 In Color DSP, Brights DSP, Neutrals, DSP, Regals DSP, Subtles DSP, Color Velveteen Color Pack and Rainbow Glimmer Paper.
The total for ALL this fantastic paper is only $78.90! 
If you need me to ship your Paper Share directly to you there is an additional cost for shipping.
I will place this order all at once, so payment for this order needs to be made by cash, check, PayPal (friends & Family) or Venmo. I cannot take credit cards for this particular order.
Don't wait! Contact me today to reserve your spot for this once a year Paper Share!
Happy Stamping!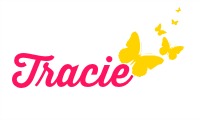 The 2020-2021 I Want It ALL Paper Share Is Here!