Wednesday, July 22th at 7:30pm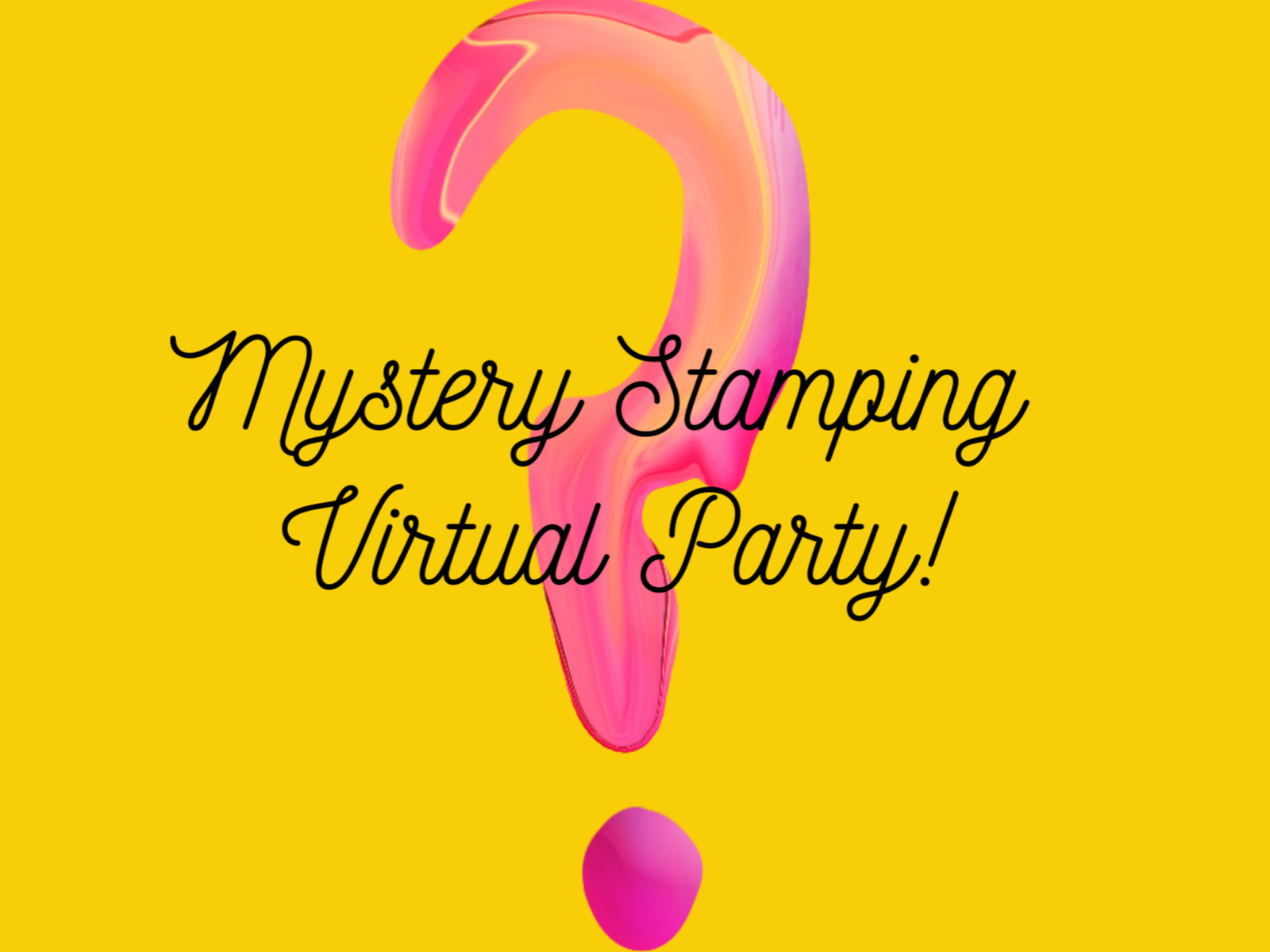 I have room if you would like to join me at the Stamp Pad or you may join us via Facebook Messenger. When you RSVP I will add you to the group. Simply answer your phone, computer or tablet when I call you for the party.
Here is the scoop on how our Mystery Stamping Party will work. – You will need to gather your supplies and cut your cardstock before the party. There is a list of supplies (some are suggested, so don't worry if you don't have everything) and cardstock dimensions below.
During the party I will give you step-by-step directions to make your card along with some tips and tricks.. We will NOT share anything about our cards until the very end.
I think it is going to be so much fun to see how everyone interprets the directions and with everyone using different stamps, cardstock, DSP, etc.., everyone's card will be a one of a kind!
Please note that you CAN use anything you have in regards to stamp sets, punches, cardstock, DSP or embellishments. It can be retired if you have something you like and want to use.
Here is a list of suggested tools you need to get together before the party:
An image stamp set
A greeting stamp
Paper trimmer
Simply Scored
You favorite adhesives.  You will need a strong adhesive like Tear & Tape..
Ink Pads or Stampin' Write Markers for stamping – Choose colors that coordinate with your cardstock.  You can look at the color combos on the Designer Series Paper or use your handy dandy Color Coach.  Don't have a Color Coach.  No worries!  Here are all the details on how you can order your very own from me!
Clear blocks, Stamparatus or other stamp positioning tool if you are not using wood stamps.
Scissors
You may add any other embellishments of your choice. Ribbon,  You may want to wait to choose your embellishments until you see the card that we create.
This week's cardstock & DSP measurements are below.  DO NOT score any of your cardstock!  This is not a standard card. =-)
One piece of 5 1/2 x 8 1/2 cardstock.
Two pieces of each of the following:
1 7/8 x 5 1/4 pieces of DSP
2  x 5 3/8  pieces of cardstock.
2 1/4  x 3 7/8  neutral cardstock
2 3/8 x 4  pieces of cardstock
Contact me with any questions or if you need supplies for this fun virtual event!
Stay Safe & Crafty!
Mystery Stamping Live or Join the Fun Virtually!