Hello and welcome to the NC Demos May Blog Hop.  If you have already stopped to see what the awesome project
Frances Wagner
created this month you know that our May theme is Teamwork!
We are of course be focusing on the new 2021-2022 Annual Catalog! But there is a little twist! Our projects feature at least one new product and one returning product! The idea is to show you, our fellow stampers, that just because there are SO many awesome new Stampin' Up! products you don't have to stop using your returning favorites or maybe something you haven't used in a while!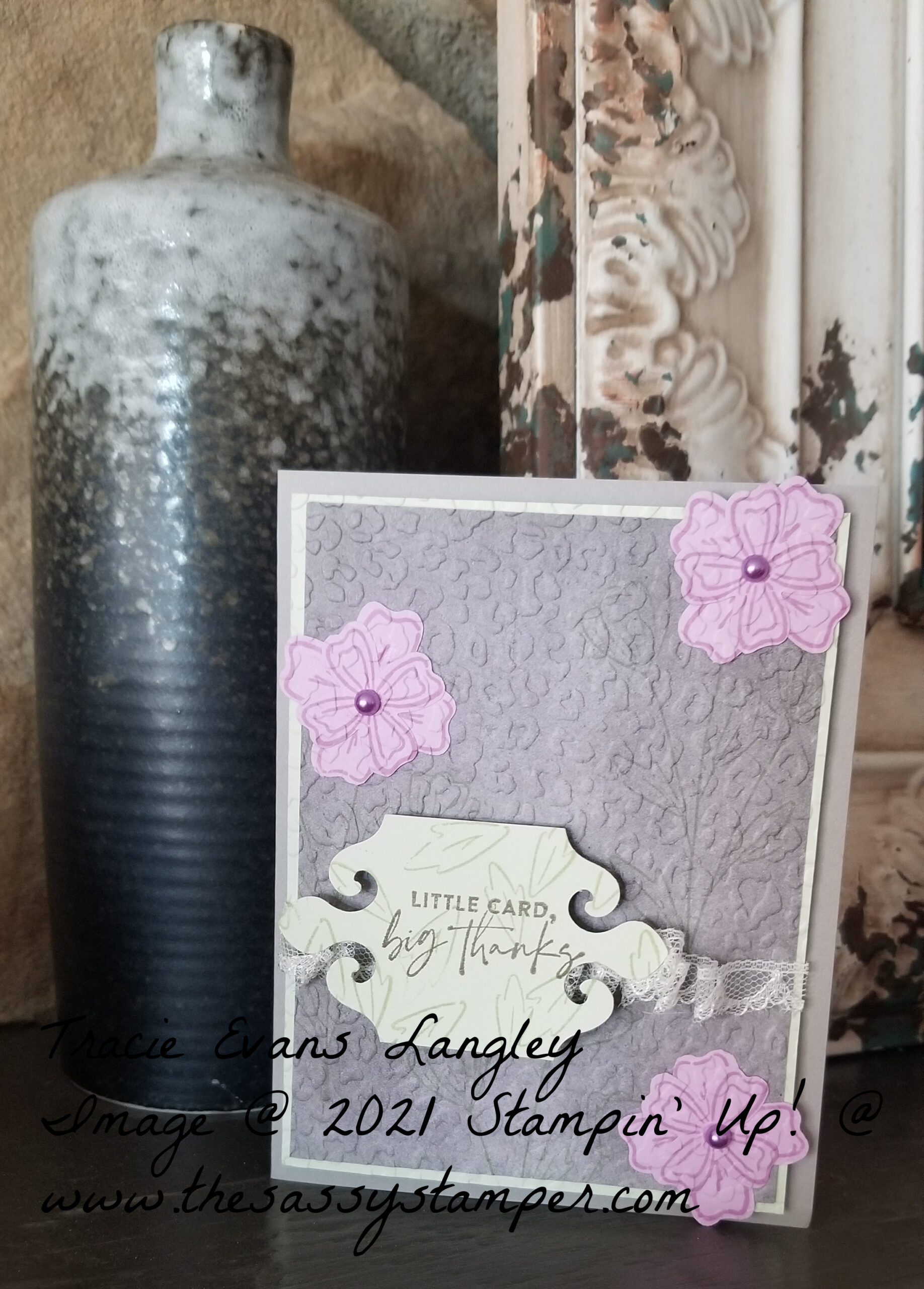 The card I am sharing is actually the one I made with my team and customers last Wednesday during our monthly Mystery Stamping Party.  It combines a layout I had saved to my Pinterest board and a very old technique, Faux Pressed Flowers.  I loved mixing the new products, Flowers of Friendship Bundle Animal Print Embossing Folder, Elegant Tag Punch as well as Fresh Freesia ink and cardstock with the returning products, In Good Taste DSP, Very Vanilla Scalloped Lace Trim, Gray Granite and Soft Sea Foam Cardstock and ink as well as the Pastel Pearls.
Here is the list of cardstock and sizes for this project:
1 piece of  Gray Granite cardstck cut 4 1/4 x 11 and scored at 5 1/2
1 piece of Soft Sea Foam 3 7/8 x 5 1/8
1 piece of 3 3/4 x 5 In Good Taste DSP
One scrap of Fresh Freesia for the flowers and on scrap of Soft Sea Foam for the tag
A piece of Very Vanilla Scalloped Lace Trim that is AT LEAST 8 inches long or longer.
This is a very simple card to create.  Here are all the details:
To create this card I first stamped the flowers and stems from Flowers of Friendship in Soft Seafoam onto the In Good Taste DSP.  Don't be afraid to stamp on your DSP!  It is SO awesome!
Next, I stamped my flowers in Fresh Freesia on the same color cardstock, punched them out then glued them together using just a bit of Multipurpose Glue.
Then using just a tiny bit of Multipurpose glue I attached the DSP to the Soft Sea Foam cardstock and then my punched flowers on top of that.
At this point I ran all of this through my Stampin' Cut & Emboss Machine using the Animal Print EF which I love!  This is how you create the Faux Pressed Flower look.
I then added my lace trim using Tear & Tape.  I put the tape down first then rushing the trim sticking the folds to the Tear & Tape.  This is a great way to use all the Stampin' Up! pretty ribbon and trim if you hate to tie bows!
I then attached my Faux Pressed Flowers piece to the Gray Granite cardbase.
Next, I stamped my greeting and punched it out using the Elegant Tag Punch and attached it to my card using a double layer of Dimensionals.
I finished my card by adding the Gorgeous Grape Pastel Pearls to my flowers.  I love how it turned out and I think I inspired the group who where here on Wednesday night to try this idea with other flower and shape punches and does!
That is all I have for now, but I hope you will continue to hop along with me over to see the awesome project Amy Kinler has made to share!
Thank you for joining us this month.  If you have any questions, would like to order any of the products I have shared or would like to know more about joining the Stampin' Up! and my team, the Stamp Pad Society I would love to help you!
Happy Stamping!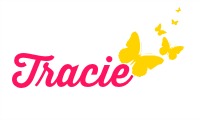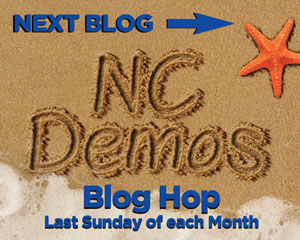 May Blog Hoppers
Tracie Evans Langley
Amy Kinler
Jo Anne Hewins
Toni Campana
Tina Lesson
Sharon Maranich
Laurie Meier
Nedine DuPree
Frances Wagner
Product List
NC Demos May 2021 Blog Hop – It's About Teamwork