Good afternoon!  It is a dreary rainy day here in Raleigh as tropical storm Elsa settles in to drench everything.  Of course, this cloud has a silver lining.  It is a LOT cooler today, I don't have to water the plants, there is no point in cleaning the pool and while we are getting a lot of rain the wind is minimal.   So, since I have some free time I thought I would share the cheerful card that came out of our Mystery Stamping Party last week.  I created it using the our Stampin' Blends, Vellum cardstock, Wink of Stella and 91% Isopropyl alcohol.  I got my inspiration from a blog post Patty Bennett did a few weeks ago.  She has a great video tutorial and some more background samples.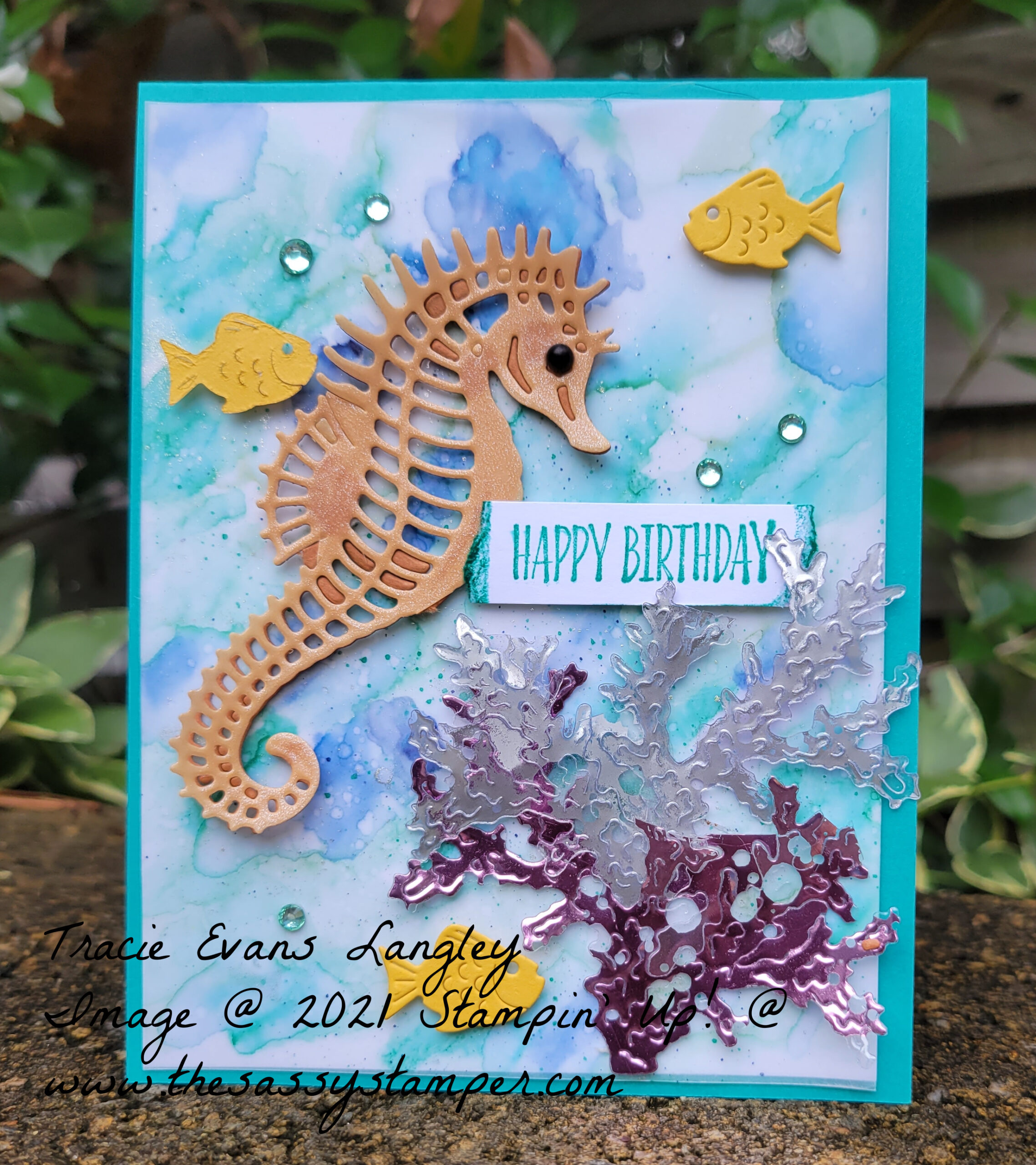 So, after consulting a couple of my team members, I decided to not practice this technique before our Mystery Stamping Party.  I did get off to a rocky start and had to begin again, but now I am hooked on this technique.
Here is the list of cardstock and measurements I used:
One piece of Bermuda Bay  5 1/2 x 8 1/2 and scored at 4 1/4.
One piece each of Vellum and White cardstock 4 x 5 1/4
A scrap of Pool Party for your greeting
I used scraps of cardstock, DSP or Specialty Paper for the following
Hydrangea Hill Mercury Glass Designer Acetate for the coral
Pale Papaya from the 2021-2023 In Color Shimmer Vellum and Cinnamon Cider cardstock for the seahorse
Bumble Bee cardstock for the fish.
I used a small Mat Black Dot for the seahorses eye and Clear Epoxy Essentials for the bubbles.
So, how did I make the background you ask?  Well, it is pretty simple, but messy, so make sure your work surface is well covered.  Here are the steps for this technique:
Scribble on the Vellum cardstock with Blends.  You can do this quickly.  Don't overthink it.  You DO NOT want the colors to touch.   I used Dark Pool Party, Mint Macaron, and Bermuda Bay and light Night of Navy.
Next, spritz (I used one of my Stampin' Spritz bottles) the Vellum with isopropyl alcohol.  You want it to be at least 90%.  Don't do what I did the first time and over spritz.  This is one of those less is more moments!
The next step is to take a Water Painter or other paint brush that has been dipped in a bowl or cup of alcohol and dab each color of your blends.  Clean the brush in between each color.  Let this dry a minute.
Now, take alcohol onto the Painter or brush and flick it onto your Vellum.  Let this dry a minute.
Once the ink is dry flick or dab Wink of Stella onto the Vellum.  Let this dry completely.  This is a good time to do your stamping and die cutting!
Once the ink is dry you wan to attach the Vellum to a piece of cardstock.  I think the Basic White really shows off this technique.  I used a sponge to apply Multipurpose Glue to the Basic White cardstock and then attached my Vellum.  My Silicone Craft Mat came in very handy to keep my work surface from getting sticky during this process.
Once the glue was dry I assembled my card.  I used Mini Dimensionals for my fish (which also get a dab of Wink of Stella), Multipurpose Glue for my seahorse and Tear & Tape for the coral.
At the time I was making the card I knew I wanted to use my new Sea Life dies and then after it was done I decided it was a perfect birthday card for our friend, Andy, who is Jay's diving buddy and who loves seahorses.  I can't wait to give this card to him!  He is going to LOVE it!
Thank you for letting me share my card and this fun technique with you on this yucky afternoon.  I hope it inspires you to brighten someone's day with a similar project.  If you have questions, want to order any of the products I have shown here or need help creating your own project please feel free to contact me!  I would love to give you a hand!
Happy Stamping!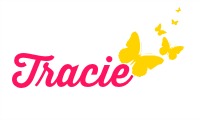 Product List
Mystery Stamping Card Reveal – Alcohol Ink Background