Welcome to the March edition of our NC Demos Blog Hop!  We are SO glad you are here!  If you haven't already stopped by to see
Frances Wagner's
blog make sure you do.  She always creates something amazing!
We had SO much fun using the Challenge Dice for our December Blog Hop that we decided to try it again!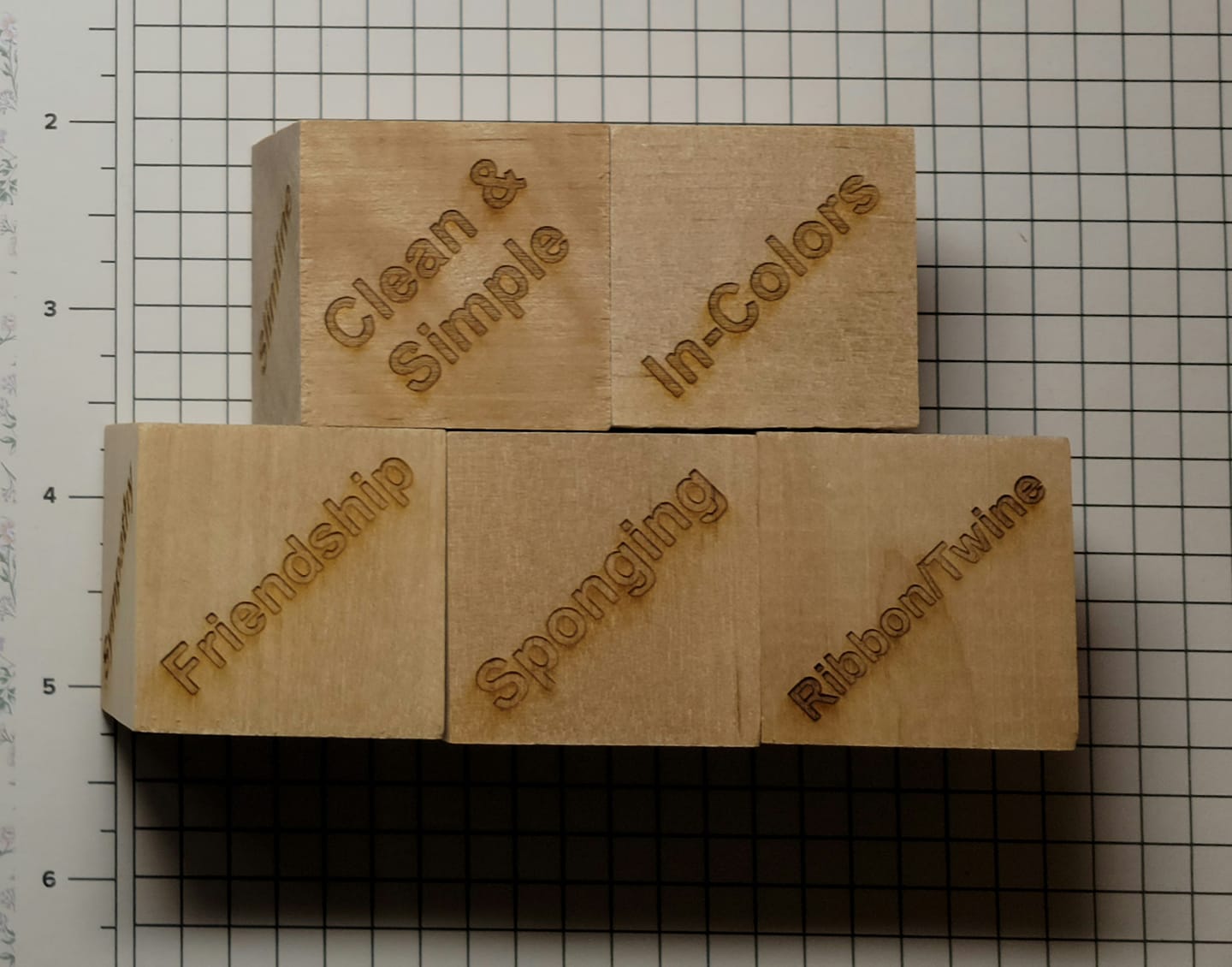 Our project was to include the following:
Theme: Friendship
Style: Clean & Simple – no more than 2 layers! We did not have to count our cardbase as a layer.
Color Scheme: In Colors (Any that are current)  We could use other colors to as accents, but had to concentrate on the In Colors.
Techniques: Sponging
Accent/Embellishment: Ribbon or Twine
So, I am going to be honest.  I tried to adhere to all of the rules, but this weekend is my sixth annual Scrappy Stampers' Getaway in Carolina Beach.  While I was preparing the Make & Takes I made a card I loved and thought would be perfect for this blog hop then realized that I forgot to include the ribbon or twine and it is just too late to fix it.  So, please forgive me and pretend that it has some twine twisted behind the greeting tag. =-)
So, with that all said, here are the supplies, measurements and directions for this card: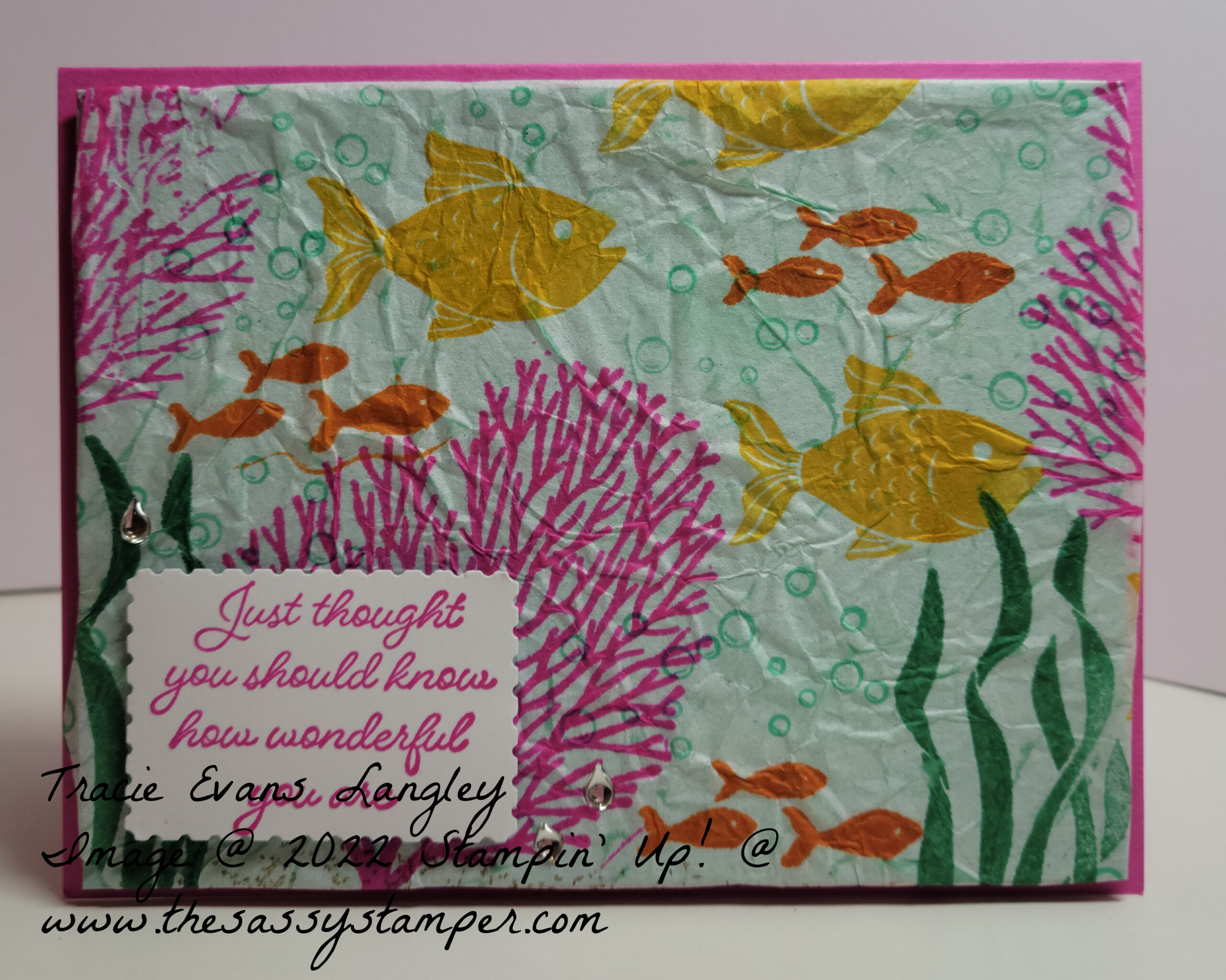 Supplies:
Seascape stamp set
Rectangle Postage Stamp Punch
Calypso Coral, Crushed Curry, Just Jade, Magenta Madness, Pool Party, Pumpkin Pie, Soft Suede ink
Cardstock 
Magenta Madness 8 1/2 x 5 1/2 & scored at 4 1/4
Pool Party 4 x 5 1/4
Basic White for the greeting
3 Apoxy Essentials Embellishments
White Tissue Paper
Want to keep your crafting area neat and not sticky?  Use your Silicone Craft Mat when using the Multipurpose Glue and attaching the tissue paper.
Tear or cut the tissue paper into roughly a 5 x 6 piece. You want enough to wrap around the back of the cardstock.
Randomly stamp the tissue paper in the following order: the coral in Magenta Madness, the seaweed in Just Jade, big fish in Crushed Curry, the little fish in Pumpkin Pie, the bubbles in Bermuda Bay and the sand in Soft Suede.
Crumple up the tissue paper. Spread it back out and do a little Direct to Paper with the Pool Party ink pad  You want to do this gently, just hitting the raised areas created by crumpling your paper.
Decide where you want to place the tissue paper on the Pool Party cardstock. Remember to leave a little to wrap around the back.
Remove the tissue paper and thinly spread Multipurpose Glue onto the Pool Party cardstock. Hint, use the bottom applicator on the bottle.
Attach the tissue paper to the Pool Party cardstock. Remember that the wrinkles are what make this technique so cool.  So, don't smooth them all out. =-)  Once the glue dries a little go back and adhere the edges of the tissue to the back of the cardstock.
Stamp the greeting with Magenta Madness ink onto Basic White cardstock and punch out using the Rectangle Postage Stamp Punch.
Attach the Faux Silk seascape to the Magenta Madness cardbase with Dimensionals.
Attach the greeting tag to the Faux Silk seascape using Dimensionals.
Finish the card by adding three Apoxy Essentials Embellishments.
Thank you so much for letting me share my challenge project with you.  I hope you have been inspired to try your own!  Please let me know if you have questions or would like to order any of the products that I have used.  I would love to help you!
Now it's time to hop on over to see what Sue Root has created.  I know it will inspire me and hope you will be, too!
Happy Stamping!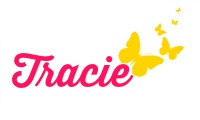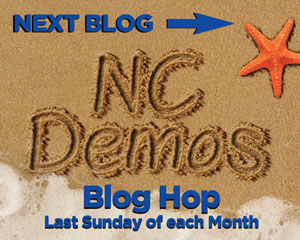 March Blog Hoppers
Tina Lesson
Toni Campana
Jo Anne Hewins
Frances Wagner
Tracie Evans Langley
Sue Root
NC Demos March 2022 Blog Hop — It's a Challenge!