My guests at this year's Scrappy Stampers' Getaway really enjoyed the the Cute Cards Quick Kits.  I thought you might, too!  I shared two of the other cards earlier this year on my NC Demos Blog Hop posts in January and March if you want to go take a peek.  All five card designs had a beach, ocean or luau theme.  Look for the other two samples coming out later this month!  Here are all the details to make the Let's Sail Away card: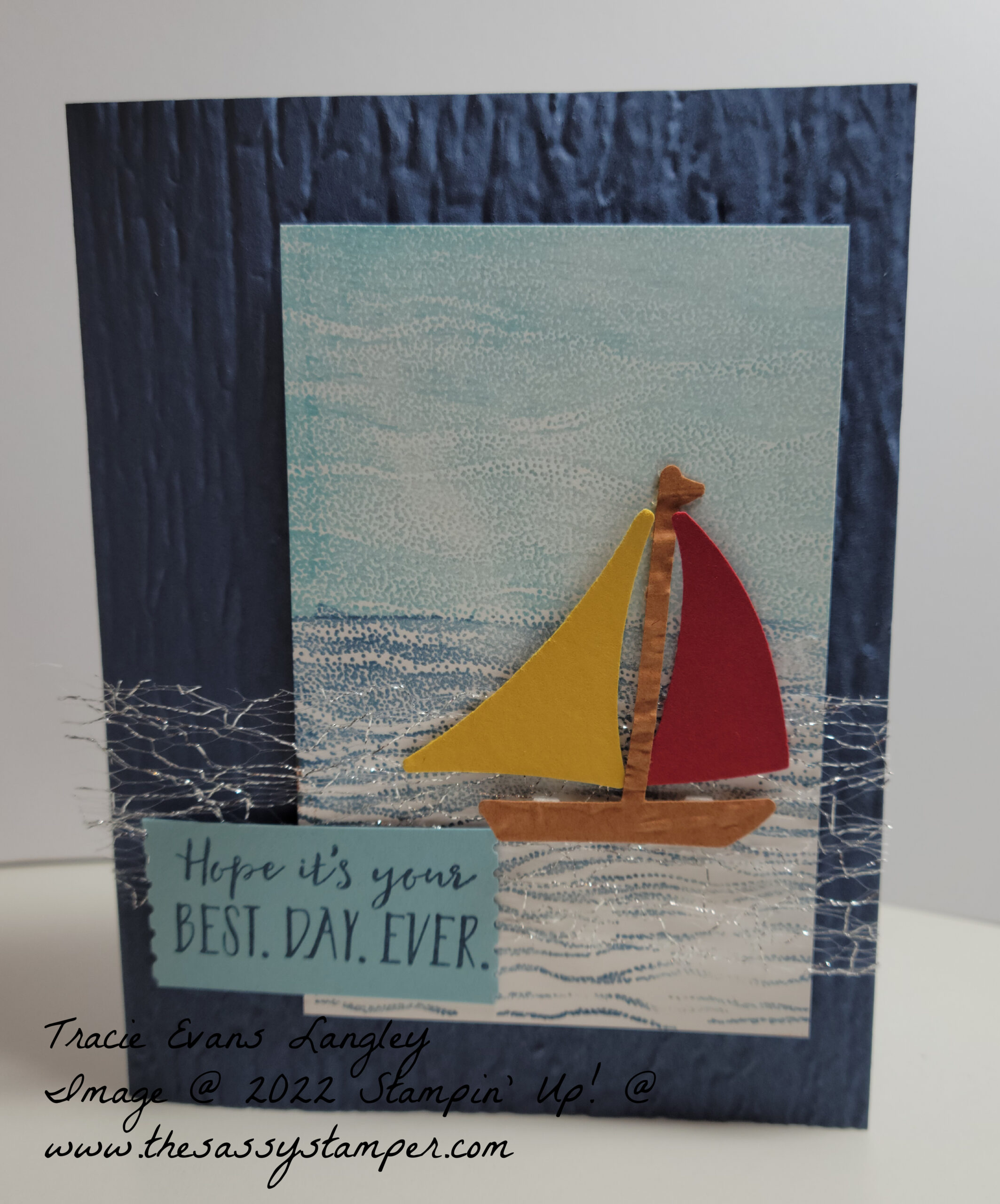 Supplies:
Let's Set Sail Bundle
Gentle Waves stamp set
Bark 3D Embossing Folder
Rectangle Postage Stamp Punch
Balmy Blue & Misty Moonlight ink pads
Cardstock:
Misty Moonlight 5 1/2 x 8 1/2 & score at 4 1/4
Basic White 4 1/4 x 5 1/2
Balmy Blue, Cinnamon Cider, Crushed Curry & Real Red for punching the greeting and the sailboat
Metallic Mesh Ribbon 4 1/4
Punch out the sailboat from the Cinnamon Cider cardstock and the sails from Bumble Bee and Real Red carstock. Set aside your sails.
Use the Bark 3D Embossing Folder to texture the Misty Moonlight cardbase and the Cinnamon Cider sailboat. Set them aside.
Stamp your greeting onto the Balmy Blue cardstock in Misty Moonlight. Trim the top and bottom to have a straight edge.  Set aside.
Ink the Gentle Waves stamp set with Balmy Blue & Misty Moonlight and stamp it onto the Basic White cardstock. A few hints; I used the Stamparatus for this to ensure I had good coverage.  Also, when inking this stamp you want to drag the ink pad across the stamp to get even coverage with no lines. The sky is the more solid looking part of the stamp and is the Balmy Blue.  The waves/water is in the Misty Moonlight.
Cut the Basic White in half so you have two pieces that are 2 3/4 x 4 1/4 inches. Attach to the Misty Moonlight cardbase with Dimesionals.
Use a little Tear & Tape to attach the Metallic Mesh Ribbon. I hide my adhesive behind the sailboat and the greeting. =-)
Attach the sailboat and your greeting using Mini and regular Dimensionals.
Now all I have to do is decide who I want to send it to!
If you have questions or need to order any of the supplies for this adorable card, please contact me!  I would love to help you!
Happy Stamping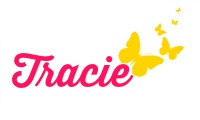 Come Sail Away with this Cute Card Quick!