Thank you to everyone who joined me for October Mystery Stamping!  If you missed all the fun, but want to stamp along and create these awesome cards, pop over to the Stamp Pad Facebook page.
Spoiler Alert!  If you want to stamp along with the video to create the project with me and want to be surprised DON'T scroll to the bottom!
If you just can't help yourself and hate surprises, scroll away and see what I think are two pretty great cards!
Here are all the measurements again in case you need them:
Solid colors of cardstock that coordinate with each other and your ink pads.
4 1/4 x 11
Scraps of neutral and colored cardstock for die cutting or punching
Basic White or Basic Vanilla Cardstock OR DSP.  If you are using DSP, be sure that it is non-directonal.
Designer Series Paper
4 x 4
1 x 4 – this piece will be portrait or up and down, so keep this in mind when choosing your DSP for this piece.
Thank you for letting me share my projects with you.  If you have questions or need help ordering any of the fabulous products that I used, please contact me.  I love helping others with their crafty projects!
Happy Stamping!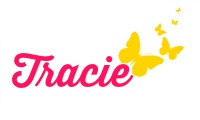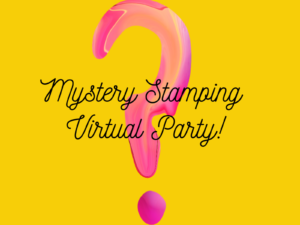 Pick of the Patch Harvest Book Fold with Corner Pop-out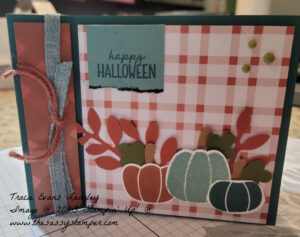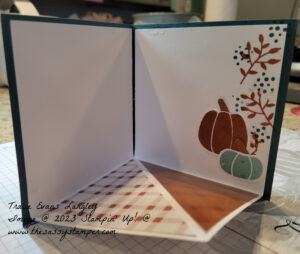 Pick of the Patch Halloween Book Fold with Corner Pop-out